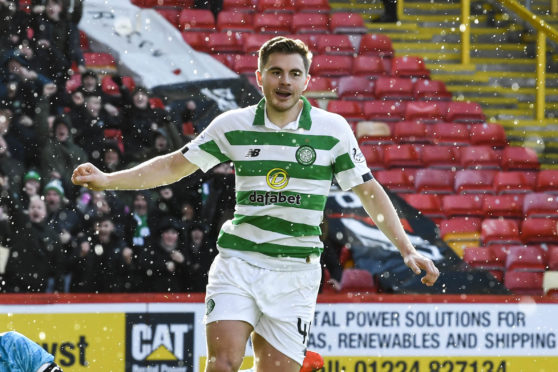 Celtic and Scotland star James Forrest is to go under the knife this week.
In what is a fresh blow for both club and country, the winger is to have his persistent ankle injury operated on.
Sustained in the Europa League qualifier against Riga back in September, it has kept him out of action ever since.
The Hoops, who take on Aberdeen today in the second of the delayed 2019-20 Scottish Cup semi-finals, had hoped a trip to the specialist would clear him to make a quick return to the side.
As manager Neil Lennon explained, it was not to be.
"James requires surgery, so that will hopefully take place next week and get things tidied up," he said.
"It's a stress fracture in the ankle, and he'll be out for a period of time.
"I don't know how long. It will depend on how successful the surgery is.
"It is a huge blow to us because James is a brilliant player, whether it be for club or country.
"He has had such a fantastic period over the last three or four years, whether it be goals or assists."
Things could get worse yet for Celtic, with the club awaiting results on a scan on Kristoffer Ajer's groin strain, which forced the Norwegian to limp off during Thursday night's 2-2 draw with Lille.
"We haven't got clarity on the extent of that one yet," said Lennon.
"We will know more when we get the results back, but I think it's a culmination of a lot of games, with a bit of muscle fatigue in there.
"Kris just felt something go in his groin, and he couldn't continue.
"He was very stiff on the plane on the way back.
"We won't be able to determine how long he's out for until we get the scan results, but it is safe to assume he won't be fit for the semi-final."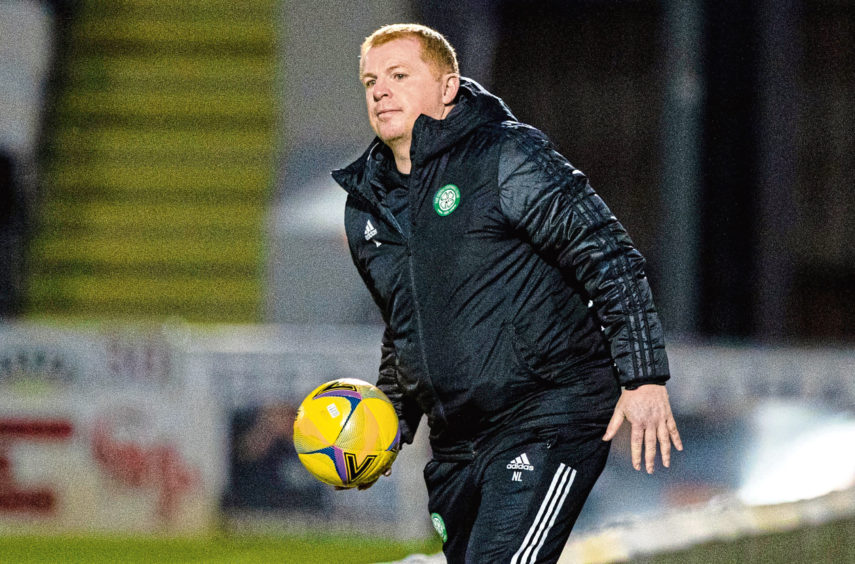 In more positive news, the Irishman is thinking in terms of trying to land loan defender Diego Laxalt on a permanent deal.
"I think Diego has been outstanding, from the moment he came in the door (from AC Milan), and is an excellent addition" he said.
"He's a player I've admired for a long time, and he's proven everything that I thought about him to be true.
"He's a great defender. Going forward, he gives us good pace and thrust on the left-hand side, but he likes to defend.
"His positioning, his reading of the game and his football intelligence is very high.
"You don't have to give him too many instructions because he knows the game, and understands his position.
"So Diego is already a superb asset to the squad.
"In terms of a permanent move. It is early days. But, listen, when you have got a player like that, you have to do what you can.
"Again, it will probably come down to having discussions with him.
"We will see more and more of him as he gets accustomed to the culture and the language, but I think he's adapted brilliantly so far through all the games."
While delighted with the Uruguayan's obvious wellbeing, Lennon is somewhat less convinced about the condition of Odsonne Edouard, Nir Bitton, Hatem Elhamed and Ryan Christie, four players who were sidelined by, or because of, Covid-19.
"Slowly but surely, we are getting them back but you can see even in the throes of the game they are not fully match fit," he said.
"Maybe the virus can take more out of you than you first thought.
"Nir did fine for the half hour in France, Odsonne came through it okay, so hopefully they will get stronger as we go along.
"There's no doubt that the damage that was done – losing four players through no fault of our own – was hard to take."
How to avoid ending up in the same situation after future international breaks is the big question
"It's difficult," said Lennon, "We can parley with the associations and say: 'Can you give us a bit of leeway here?'.
"Whether it is falls on deaf ears is another thing."
This afternoon's renewal against Aberdeen gives the Celtic boss more immediate concerns.
"I'm looking forward to it," he said. "But semi-finals are always difficult to negotiate.
"Aberdeen have shown good form this season, so it's another very tough challenge for us.
"We know what's at stake, a long run of trophy wins, and the players want to maintain that for as long as possible."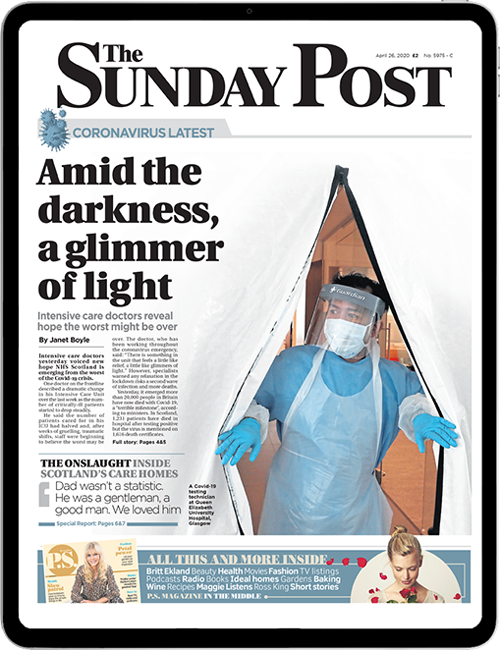 Enjoy the convenience of having The Sunday Post delivered as a digital ePaper straight to your smartphone, tablet or computer.
Subscribe for only £5.49 a month and enjoy all the benefits of the printed paper as a digital replica.
Subscribe