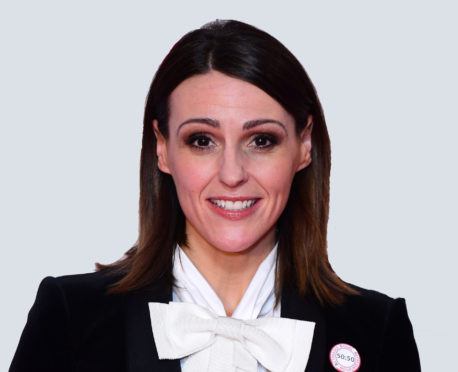 What was your reaction when you started to read the script for Save Me Too?
You always wonder, "I hope the ending's good". You don't want to invest in something and that not be the case but he's written a really brilliant ending. It's intriguing and interesting and a bit shocking. All the things that you want. For me I was like, OK, I've signed on to this because I want the outcome but I'm playing a grieving mother again so what is he going to do with that for me? Interestingly the end of season one left Claire (me) and Nelly (Lennie James) together holding hands in the car. That's what they'd like to be – together.
Did you always hope there would be a conclusion to this story?
Lennie had said that he felt this was always the story and the first one was the set-up. He had to write Save Me then write this one. We were all very aware of that. We were like, "Oh, so what's the story you want to write?" He didn't really tell us. So none of us knew but we all signed up to do it again. Especially because it's Lennie and it's a great ensemble. You look around at the cast. They're just so great. I've been watching what they're all doing away from here and they're all really up-and-coming. So why wouldn't you sign on to do it?
Did you feel the need to do any research about living with grief?
I made the TV series The Secret of Crickley Hall where my character lost a child so I did a lot with grief counsellors then. And then when I did Frozen in the West End I did a lot with mothers with missing children. More than I would have liked to have, really. So I think I've done my fair share. Also, in the first series we did look into what it's like when you lose a child and there is reported child abuse because Claire hears the tape from the police of Jody's phone call to them saying to someone, "Don't hurt me." Claire is desperate now. So it's kind of good if I go in not knowing what the outcome will be.
Your character visits a clairvoyant at one point – ever visited one yourself?
I probably did when I worked in pubs. Oh yeah in Affleck's Palace in Manchester. It's like a massive market. I definitely went to a clairvoyant there with one of my mates. I can't remember anything that was said so it can't have been life-changing!
As a parent does a part of you not want to get back into this subject matter?
It is upsetting because Lennie doesn't pull any punches. The way he writes is quite brutal. Honestly brutal. But I think that's great. I think it should be.
Save Me Too will be available on Sky Atlantic and NOW TV from Wednesday at 9pm.