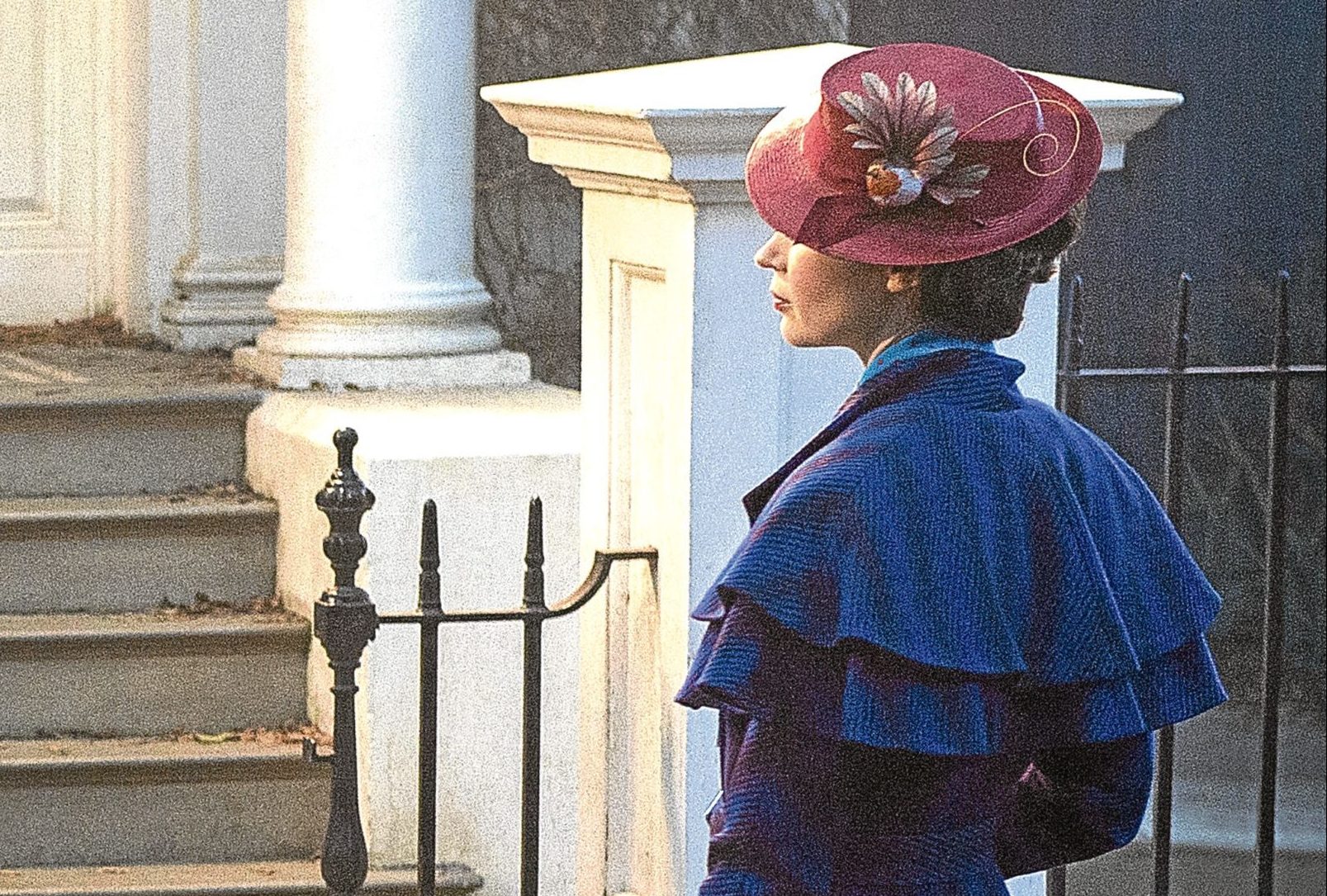 AS if by magic, she's back on the red carpet in a Christmas blockbuster.
But fans thrilling to the new version of Mary Poppins starring Emily Blunt might not know that the real-life inspiration for the impeccably English nanny was a much sterner version with strong Scottish roots.
First dreamt up in 1934, it's believed the inspiration for the iconic Victorian character was creator PL Travers' own great aunt, Helen Morehead, whose parents hailed from Edinburgh.
Aunt Ellie, as she was known, was a spinster and regularly looked after her many nieces and nephews, giving them presents but also harsh comments from time to time – something which found its way on to the pages of Travers' classic novel.
"Helen was born in Sydney, although she and the entire Morehead family considered themselves Scottish," explained Valerie Lawson, author of Mary Poppins, She Wrote, and expert on the life of Pamela Lyndon Travers.
"Pamela wrote a book called Aunt Sass in 1941, which was a tribute to her great aunt Helen, whose parents migrated from Edinburgh to Sydney in 1840."
In Aunt Sass, Travers wrote, "[Helen] was a remarkable person. Her remarkableness lay in the extraordinary and to me, enchanting discrepancy between her external behaviour and her inner self.
"Imagine a heart tender to the point of sentimentality. She was stern and tender and proud, anonymous and loving. You will find her in the pages of Mary Poppins."
Featured in eight novels by Travers, the character of Mary Poppins has been adapted for TV, radio and, most notably, film. Disney's 1964 hit with Julie Andrews is considered to be one of the most popular children's films of all time – the musical has grossed a supercalifragilisticexpialidocious $102 million in North America alone.
This month, a remake with Emily Blunt, 37, taking on the role made famous by Andrews, will hit cinemas.
Legend Dick Van Dyke, 92, who starred in the original, stole the show at the premiere in Los Angeles as he broke into a dance on the red carpet.
Valerie believes the lasting appeal of Mary Poppins has to do with the complexity of Travers' original character.
She said: "Even though she is bossy and demanding, Mary Poppins endures because she gives comfort to children, like a second mother, but also because she is a magical creature who takes children on fantastic adventures, can talk to animals, has extraordinary friends, can fly to the stars and can make everything seem perfect with a snap of her fingers.
"Julie Andrews added a spoonful of sweetness to Poppins as the movie depicted her as a smiling, charming woman, pretty in her Victorian-style clothes.
"Emily Blunt understands the complexity of Travers' vision of Poppins, and not just the Disney version."
Expert: Nannies add more than just a spoonful of sugar
Many busy working parents dream of finding a real Mary Poppins to add a spoonful of sugar to their everyday lives.
And, according to one of the country's leading nanny agencies, it is possible to find the perfect nanny to fill this choice position.
Lesley Jones, manager of Greycoat Lumleys in Edinburgh, helps families hire specialist nannies, and says a good relationship is key if they are to become a part of the household.
She said: "A lot of nannies we recruit will be live-in and will have accommodation with the family, sometimes in a separate flat or within the main house.
"The nanny is very much part of the family, and they generally have a very good relationship and stay with them for a very long time – families will be ideally looking for someone to stay with them as they grow.
"Therefore, their accommodation and salary needs to be attractive to be able to keep someone long-term.
"There are options for nannies to almost pick and choose which role they want to go for because they really are in demand."
Like everyone's favourite Victorian carer, Lesley says modern day nannies will become a big part of children's everyday routines, caring for them from breakfast to bedtime.
"A lot of nannies work from 7am to 7pm, so they'll get the children up and ready for activities or school and then get everything ready for them coming home, including cooking for them, right up to the bedtime routine.
"More and more is that clients are looking for someone who is quite creative – in Scotland in particular that involves nannies that will take the children outside to be at one with nature. That's really important for them."
Although being a nanny involves a lot of responsibility, Lesley admits it's still a very rewarding career for many.
"It's a very enjoyable career as you are so involved.
"Personality is key – after all, it's someone who will be looking after your children.
"You need to be naturally warm and caring."
---
Mary Poppins Returns will be released in cinemas on December 21.