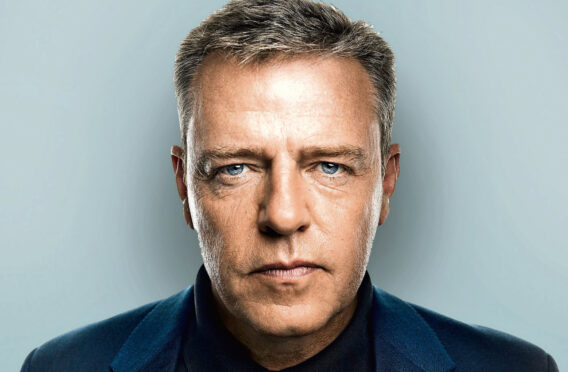 Madness singer Suggs on the sister he never knew he had, knowing how lucky he's been, and the day David Bowie gathered up his underpants!
What's your new spoken word tour about?
The first show was about how I went from being Graham McPherson working for a butcher in, north London, to becoming the frontman of Madness. The second is about my mum, getting a message saying: 'I think you might be my mother.'
It turned out this woman – Julie – had seen my This Is Your Life where my mother was introduced by her maiden name, Edith Gower.
Julie recognised the name and spotted the physical resemblance. Mum flew to Dublin to meet Julie and, when she came back, she was different. An innate sadness had disappeared.
Can you believe Madness are still going strong 42 years on?
I know how lucky I've been. A couple of years back, I'd just picked up my mum's ashes from the funeral directors and was sitting outside a pub. The ashes were in a carrier bag on the table, and I'd ordered a pint for me and a glass of prosecco for mum.
Then I spotted one of my contemporaries, who'd obviously fallen on hard times, having an argument across the road. So I went to lend him a bit of support and, when I looked back, there was some druggie polishing off the prosecco, about to sink my pint, and with my mum's ashes under his arm.
When I shouted at him and told him what was in the bag, even he was a bit ashamed. It made me realise that, there but for the grace of God, go I. I never stop being grateful for what I have.
Did marrying when you were just 21 help you cope with success?
I think I was probably looking for a bit of structure in my life. But I married for love – and we're still together.
What do you remember about one of the band's most memorable performances, at the Queen's Diamond Jubilee concert?
A couple of weeks before, I'd said something disparaging about Brian May's hair and it triggered a tsunami of angry tweets from Queen fans. A few days later, my wife said I'd been sent a letter from the Queen.
I said: "What? They've got their lawyers on me?" "No," she said. "Not Queen. It's THE Queen." I couldn't believe the reaction to the performance. Next day, we sold every ticket on our tour.
You once met David Bowie?
My producer, Clive Langer, was working on Bowie's soundtrack for the film, Absolute Beginners. I was on a skiing holiday with Clive when an invitation came from Bowie to join him in his house in Gstaad. I was expecting dwarves with cocaine on their heads, snake charmers, dancing girls, but as we pulled up, there was Bowie waving us into his garage.
We'd forgotten our cases were on the roof, so they were knocked off. What followed was the unedifying spectacle of one of the coolest men on earth scrabbling around picking up my smalls.
We were then ushered inside for a packet of crisps and a glass of wine. What a charming, modest man and a huge talent. We won't see his like again.
---
Suggs: A Life In The Realm Of Madness, Queen's Hall, Edinburgh, Music Hall, Aberdeen, Dundee Rep Theatre, Jan 28-30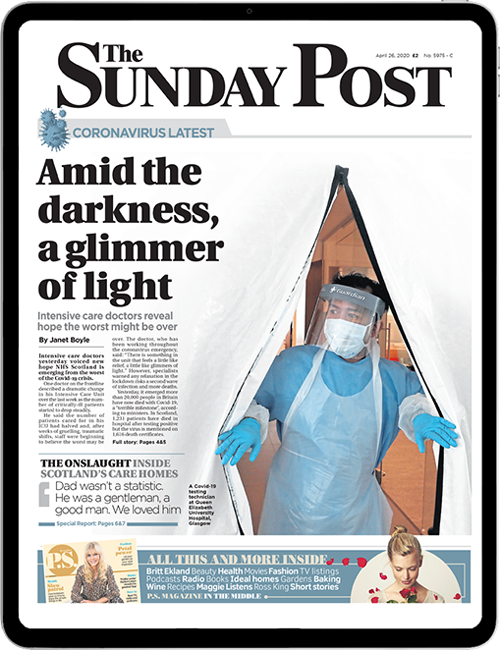 Enjoy the convenience of having The Sunday Post delivered as a digital ePaper straight to your smartphone, tablet or computer.
Subscribe for only £5.49 a month and enjoy all the benefits of the printed paper as a digital replica.
Subscribe