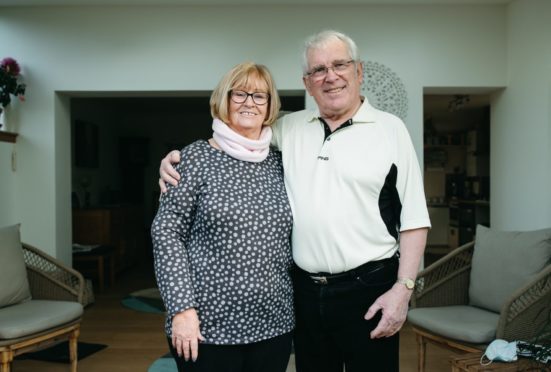 There were disputes about cancelled holidays and pension payouts – and complaints about everything from flooded homes to timeshare contracts.
In 2021, every week the Raw Deal mailbag bulged with requests for help.
Here we look back at some the occasions we stepped in to take on companies and organisations to put things right…
In April, Raw Deal helped secure agency nurse Amanda Hegarty a £7,200 refund on her old vehicle after it emerged it had been significantly damaged prior to purchase.
She had paid more than £9,000 to Peter Vardy in Dundee for the Nissan Pulsar but soon noticed multiple issues.
Amanda had to borrow a car or get a bus to work while her vehicle was off the road during a lengthy dispute with the dealership.
Amanda paid for an independent legal inspection which confirmed front-end damage to the Pulsar prior to purchase, as well as other issues.
Raw Deal asked Peter Vardy to investigate further. After reviewing the case the company agreed to refund Amanda almost £7,200 and uplifted the old Nissan.
She has since leased a new car to avoid encountering similar problems.
"It is nice to know that I am going into the New Year with a reliable vehicle that will get me to work," Amanda said. "Raw Deal played a blinder for me."
In January, Raw Deal flexed its muscles over disputed health club memberships during lockdowns.
In many cases these agreements had been paused and restarted during and after shutdowns, leaving gym-goers wondering where they stood.
Stuart and Elizabeth Smith joined Bannatyne Health Club in Ayr in November 2019. They took out a year-long subscription and were paying £88 a month.
The gym closed for a few months when the first lockdown was announced in March 2020.
The Smiths, from nearby Troon, decided to cancel their membership as it had hardly been used but were told that they would have to keep paying during periods when the gym was open.
After we contacted Bannatyne's, the firm issued the couple with a partial refund.
We also secured a £142 refund for Jackie Stewart, from Aberdeen, when the DW Sports Fitness chain went into administration and was taken over by another firm.
In February, Raw Deal helped Suzy Laverty get a move to a new council flat in Blairgowrie, Perthshire, as her old apartment had been plagued by damp for 15 years.
Suzy said that a number of attempts down the years by Perth & Kinross Council to resolve the issue had been unsuccessful and requests to be moved were turned down.
"I had to throw out lots of clothes, handbags, shoes and bedding as they were covered in mould," Suzy said.
After we stepped in, she was offered a move to a more suitable property, which she accepted.
Also in February we secured refunds for cruise-goers whose trips had been cancelled.
Edith Watson and husband Stuart had splashed out £3,500 for a Baltic cruise aboard the Magellan that was due to sail from Dundee the previous June.
The trip was cancelled because of the pandemic – then the ship's operator, Cruise & Maritime Voyages, went bust.
We contacted travel agents' association Abta and the Watsons soon had their cash back.
Marylin McDowall and husband John, from Ayrshire, had paid £4,315 for a cabin on the same cruise and had spent months trying to get their cash refunded from Abta. As in the case of the Watsons, we swiftly helped the couple get their money back.
In April, Emma Harper was embroiled in a dispute with the owner of a controversial party house over a £5,000 booking for a group of 30 women that had twice been postponed due to lockdowns.
Emma had paid a deposit of £1,569 ahead of a three-night, hen party stay at luxury Greenloaning Mansion in West Linton, in the Borders.
The balance of £2,914 was forwarded to the booking agent Oliver's Travels. An additional £550 was paid directly to the property owner, Michael Cameron, for use of spa facilities.
When Cameron was contacted by Raw Deal he moved quickly to offer Emma a refund of around £3,200. A few days later he slightly increased that amount. Emma later had all of her money returned after lodging a case at the small claims court.
In May, a tenant forced out of her home after leaks from the flat above was finally heading home after sending our team an SOS.
Gemma Neil felt left in the dark after her apartment was flooded months previously and she was decanted to a hotel while repairs got under way.
The 31-year-old home carer is a tenant at an apartment complex in Glasgow run by affordable housing organisation Sanctuary Housing but, in February, water started pouring into her one-bed flat from the property above.
"It caused extensive damage to my apartment and also to neighbouring properties," Gemma said. "It destroyed many of my possessions and furniture."
Gemma said she was then told her flat would be ready by mid-April but she could not move back in at that point either because the property was still "like a building site".
After three months living at the hotel, Gemma contacted Raw Deal and we asked Sanctuary Housing to investigate.
Repairs were fast-tracked and Gemma moved back into her flat within a week and she was also finally able to get an insurance claim under way.
She said: "I want to thank Raw Deal for intervening and helping to speed things along. Until that point, I felt like I was getting nowhere."
In July, we helped a couple leave a holiday timeshare after nearly 40 years. In 1984, Charles and Dorothy Dickson, from Edinburgh, signed up for a week every November at a villa in upmarket Kilconquhar Castle Estate in Fife.
Down the years they had unsuccessfully tried to exit the contract a number of times. It was costing them about £700 a year.
The estate acted quickly after being contacted by Raw Deal and agreed to cancel the deal if the couple paid last year's management fees – which had been scaled back to about £550 because of the pandemic.
Charles was delighted with the outcome, saying: "We thought we could be tied into the timeshare for good."
In September, Sheila Robertson was feeling a lot more positive about the future after Raw Deal helped her unlock pension benefits she was due from her previous job.
The 65-year-old former oil company stock controller had to give up work in 2019 due to ill health. As her state pension didn't kick in until October this year, she was banking on accessing her works pension to get by.
However, Sheila, from Aberdeen, could get nowhere while trying to get pension administration giant Mercer to pay out.
After Raw Deal stepped in, Sheila soon received a tax-free lump sum and her pension benefits started being paid.
"The stress of it all was unreal," she said, adding: "I want to thank Raw Deal for helping resolve a problem that I was really struggling with."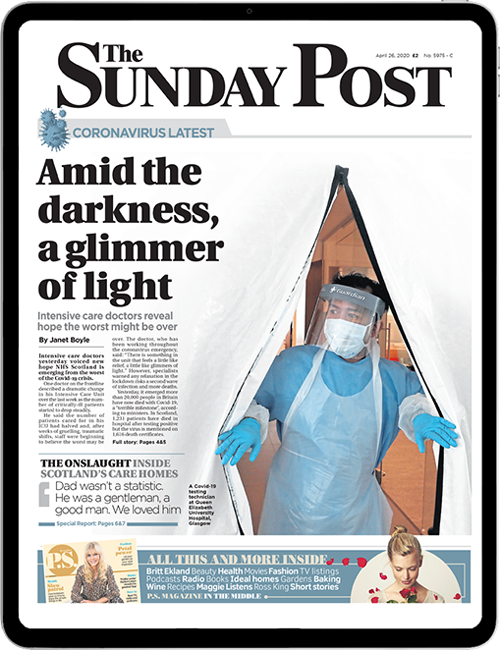 Enjoy the convenience of having The Sunday Post delivered as a digital ePaper straight to your smartphone, tablet or computer.
Subscribe for only £5.49 a month and enjoy all the benefits of the printed paper as a digital replica.
Subscribe