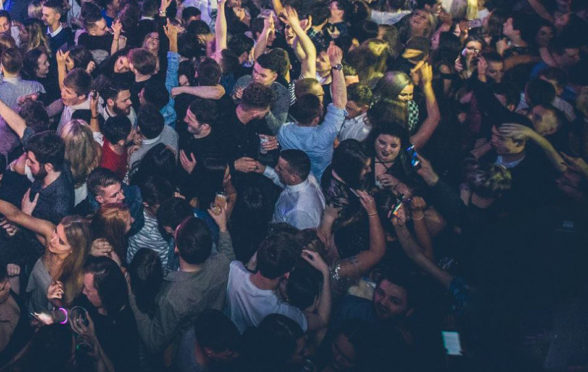 The over-stretched Covid testing system could be crushed by students returning to Scotland's universities in the weeks ahead, experts warned yesterday.
Four Scottish universities have seen outbreaks already – before most terms have properly started – with the most serious, at Edinburgh Napier University, now running to at least 20 cases.
We can reveal an outbreak at Glasgow while Stirling and St Andrews, where students were asked to remain in voluntary ­lockdown over the weekend, have also confirmed cases.
Universities have repeatedly urged students to observe the "Rule of Six" and socialise only with immediate housemates but, despite warnings of disciplinary action for those caught breaking the rules, this has proved difficult to enforce.
Neighbours have told how ­students in one halls of residence in Edinburgh partied for five days before an outbreak was confirmed.
Experts fear that if this pattern is repeated as more students return over the next few weeks, the testing system could be overwhelmed as it was after the reopening of Scotland's schools, putting additional pressure on turnaround times for key workers such as care home staff and teachers.
The ability of the current testing and tracing systems to cope in the short term has come under increasing scrutiny in recent weeks. Reports of people being unable to book tests or being asked to travel miles to get one prompted UK Government promises of action last week.
Meanwhile, the readiness of the UK Government's Lighthouse Labs, including one in Glasgow, has also been questioned as winter approaches after a scientist, who toured one of the seven testing centres, said it was poorly managed and short of staff and equipment.
Clusters of cases forced ­universities in France and the United States to close weeks after reopening and, while most classes and courses are being moved online to avoid students having to attend lectures and tutorials, halls of ­residence and other student accommodation are worrying experts.
Allan Wilson, president of the Institute of Biomedical Science (IBMS), said university halls of ­residence could be "hot spots" for outbreaks, which will put pressure on the testing system. He said: "My concern would be if there were further outbreaks, like we had in Napier.
"It may mirror what happened with schools going back, putting pressure on the testing system. Students don't just come from around the country, they come from around the world. So I think there is an inherent risk there and potentially we could get a rerun of what we saw with schools."
Two weeks ago we reported just one of 22 planned walk-through testing centres near campuses had opened. A second centre opened in Glasgow yesterday but there is no timetable for the other 20.
Teaching has already begun at seven universities, with a further six starting back tomorrow. Five more universities will resume classes over the next two weeks.
Linda Bauld, professor of ­public health at Edinburgh University, said: "To be frank, we should have had walk-through testing centres set up before students went back. We've got St Andrews and Glasgow now, but it's a bit late, and the Edinburgh one is not there yet.
"Even though there is a lot of effort to get students to follow ­guidelines and not mingle in halls of residence, they are students, a difficult population to try to control. You can try to prevent students from mixing but they will. It makes halls a risky environment.
"There will definitely be a demand for more testing because you always get more colds and flus when people go back to university. That's just a basic fact. So, you are going to need testing capacity."
Mary Senior, Scotland official at the University and College Union, has demanded a timetable is published which sets out dates for the opening of walk-through test centres. She said: "This week's outbreak at Napier University student accommodation under-lines the need to have testing ­capacity that is accessible to students as soon as possible."
National Clinical Director Jason Leitch said he fears outbreaks among students. Speaking during the First Minister's coronavirus briefing on Friday, he said: "You can see at Napier University how easily and quickly the virus can spread from household to household. Whether that's a student residence or your own home, it's the same message.
"It's hard to tell freshers and ­people who have just come back to university after a long break to obey those guidelines and I get how difficult that is but you have to."
NHS Lothian said there were 20 coronavirus cases in the Napier cluster while NHS Fife said there were "a small number of sporadic cases with links to St Andrews University" and Glasgow University confirmed two students have tested positive. A single case has been confirmed at Stirling University.
Scottish Health Secretary Jeane Freeman previously said walk-through testing centres could be set up "in a matter of days". A Scottish Government press release said 11 centres would open by the end of October with a further 11 due to open "over winter".
The Scottish Government ­previously praised the work of the Lighthouse Labs but, in recent weeks, has stressed they are run by the UK Government.
And the UK Government said the university testing centres were part of the UK-wide testing infrastructure "that the UK Government is providing. In Scotland that includes the six drive-through testing centres, these two walk-through testing centres, with another 20 to come, and the Lighthouse Lab in Glasgow.
"We're paying for them and we have commercial partners operating them on our behalf".
The centres are operated by private company Mitie. A spokeswoman for Mitie said she was ­unable to provide a timetable for the opening of additional walk-through testing centres near student campuses in Scotland.
---
A lot of parties have been shut down but it doesn't stop them happening. Almost every night
By Jenna Macfarlane
Neighbours of a halls of residence said some students threw a 96-hour party before a Covid outbreak.
One resident who overlooks Napier University's Bainfield accommodation block, in Edinburgh, said: "They were partying outside on the courtyard from Friday to Tuesday. It was at least 100 students on the grass outside after they moved from the courtyard. Some of the things they are doing are antisocial and criminal.
"I was working at five in the morning and was on the phone to security at three. I was not polite when I spoke with them."
Neighbour Richard Thomson, 46, said: "There are parties every night. I work shifts so when I come back there is still partying going on. It can be in the flats and it switches each time from the ground floor to the upper floors. They aren't really concerned about what's going on as they don't socially distance."
Paloma Tavor, 27, said: "It would usually be okay after 10pm or 12am as they would go to the clubs but it's just gotten worse as they can't go anywhere or do anything."
The Edinburgh students were not alone in partying, despite some receiving final warnings from college authorities and confirmed virus cases of the virus in four institutions.
On Thursday night, a party was in full swing at Glasgow University's Murano Student Village, for example, but with the curtains drawn and lights dimmed to avoid alerting wardens. Up to 40 students crammed into one flat, which normally houses 12, were dancing and drinking.
That was despite two positive cases in Glasgow University halls last week – the fourth institute after Edinburgh Napier, St Andrews and Stirling to have cases – and a police raid on a 100-strong party a flat in the student village last Sunday.
One student said: "Everyone is aware there are positive cases here, but parties have been happening almost every night. No one is going down to the student union because everything is socially distanced. People are staying here instead because it's more normal. A lot of parties have been shut down but it doesn't stop them happening."
Gatherings are hosted in communal living spaces, making it impossible for students to stay two metres apart. The students we spoke to seemed nervous about going to the gatherings – but more from the perspective of being caught, rather than of spreading and catching the virus. They seemed happy to socialise with their new friends behind closed doors.
A student added: "We know it's a bit risky but there isn't really another option. We're just trying to live our lives, have fun and meet as many people as we can."
Glasgow University said: "As of Friday, September 18, there have been two confirmed cases of Covid-19 in student residences. They are not in the same household. We communicated with students in all of our residences to remind them of the rules on social distancing, good hygiene and remaining within their own distinct households.
"We haven't suspended or expelled any student from accommodation but a small number are on final warnings. The last few nights have been quieter but we are continuing to reiterate the need for appropriate behaviour."
Edinburgh University said: "While the vast majority of our students are observing the rules, if a student is found to be intentionally or repeatedly failing to comply with safety measures, they will face appropriate action."
Edinburgh Napier University said: "Both the university and its Students' Association have been working hard to reiterate key health messages and, while the majority of our students are complying, we have warned those who do not follow Scottish Government guidance aimed at preventing the spread of Covid-19 will face disciplinary action.
"Where behaviours fall below acceptable standards, this may be dealt with under Student Conduct Regulations or the terms of their Student Accommodation Tenancy Agreement, with potential penalties ranging from a reprimand to permanent exclusion. Along with the three other universities in Edinburgh, we are also working closely with Police Scotland to minimise the impact on our communities."
Additional reporting: John Glover and Lewis Robertson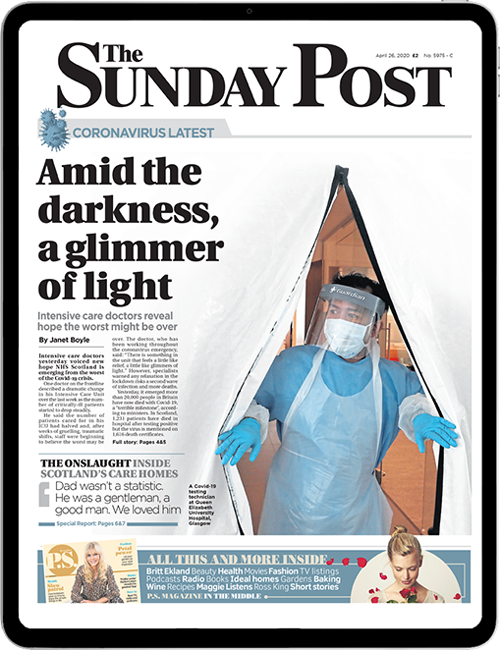 Enjoy the convenience of having The Sunday Post delivered as a digital ePaper straight to your smartphone, tablet or computer.
Subscribe for only £5.49 a month and enjoy all the benefits of the printed paper as a digital replica.
Subscribe