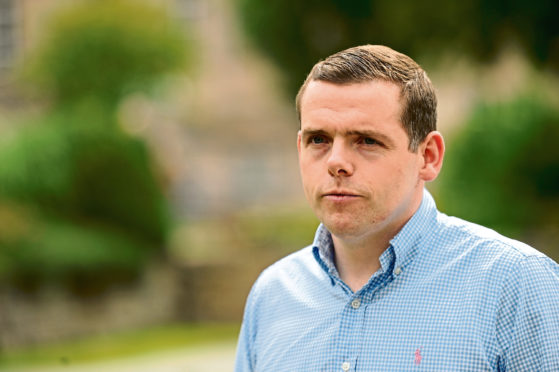 With the resignation of the UK's Government's most senior law officer in Scotland, the Advocate General, the Scottish Conservatives are left with a choice – do they back the law, or do they break it?
And extraordinarily, with the ink hardly dry on Lord Keen's resignation letter, and with lawyers sitting in the Commons and Lords unnerved by being privately told they will never practise law again should they support the Internal Markets Bill, it is the latter path that Douglas Ross's party has chosen.
All six Scottish Tory MPs supinely trailed through the Westminster lobby last week, voting to support the law-breaking bill that they said was good for the country even though all five living former PMs had already condemned it as irresponsible, illegal and dangerous.
The Conservative Party, once the party of law and order, has gone feral. Its elected members now operate in a lawless state where the issue of legality means nothing.
And with the exit of Lord Keen, a former chair of the Scottish Conservatives, Ross has revealed himself as a leader less willing to stand up for Scotland than to stand by the side of an English-centric prime minister cocking a snook at devolution and the rule of international law.
Douglas Ross has led the Scottish Tories for just over a month and has already shown himself to be a hypocrite, resigning his previous government post on a point of principle over Dominic Cummings breaking lockdown rules but is now standing by his party leader as he rides roughshod over legal principle.
Ross has repeatedly said that the SNP does not speak for Scotland. But he is the one that refuses to listen.
This isn't, as has been painted by the Scottish Conservatives, another example of grump and grievance from the SNP attempting to shoehorn any old excuse into their arguments for independence. The Internal Markets Bill has been condemned by the Labour-led, pro-Union Welsh Assembly as much as by the Scottish Government, by European leaders and by US President hopeful Joe Biden, who has pledged there will be no trade deal with a UK that does not respect the Good Friday Agreement.
For a brief moment, the new leader of the Scottish Conservatives was his own man, someone that stuck to his principles, and seemed to be no poodle of Boris Johnson's government. But no longer.
And far from speaking up for Scotland, it feels like we are now hostage to a law-breaking, no-deal making, unscrupulous Tory party that is willing to sacrifice devolution on the altar of Brexit, and Ross is happy to hold the jailer's key.
I was recently asked, in a discussion involving European journalists, why Scotland was so out of step with Westminster when it came to Covid lockdown rules and I had to correct the speaker and ask why England was so out of kilter with the rest of the UK.
Devolution has given us the opportunity to do things differently and it is only now, with a prime minister who is so steeped in the past glories of a Britannia that really did rule the waves, that it should become so clear to England that the rest of the country has moved on.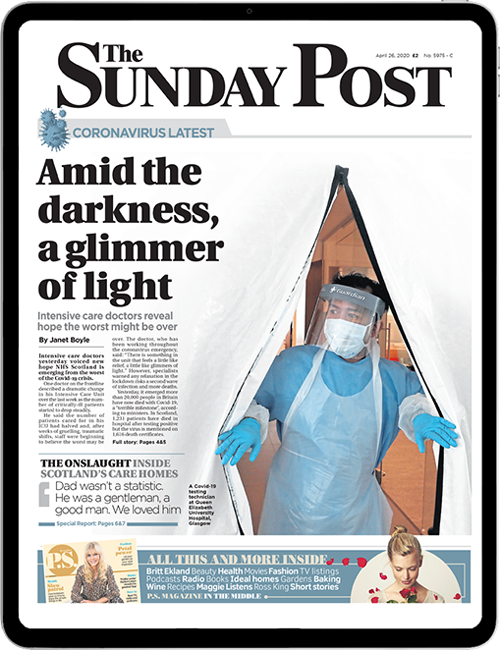 Enjoy the convenience of having The Sunday Post delivered as a digital ePaper straight to your smartphone, tablet or computer.
Subscribe for only £5.49 a month and enjoy all the benefits of the printed paper as a digital replica.
Subscribe