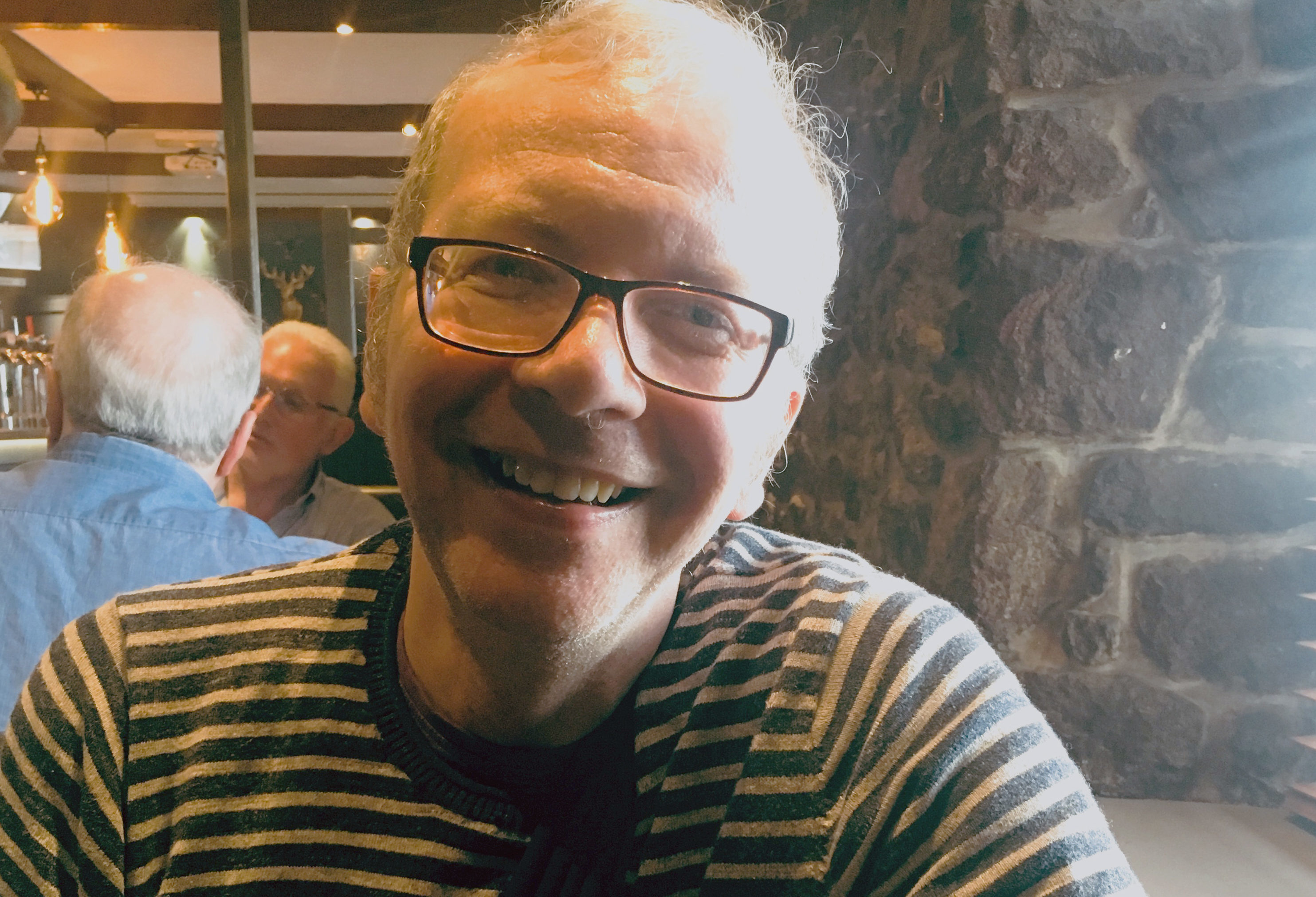 A STROKE survivor has written to the health secretary calling for the operation which brought him back from the brink of death to be made available again in Scotland.
Robert Baldock, 53, was one of just 13 people who received a thrombectomy in Scotland in 2017 – before the service was halted completely earlier this year.
He has urged the health secretary Jeane Freeman to ensure patients can get immediate access to the operation, which removes the clot causing the stroke and opens up blocked arteries.
In his letter he said: "In March last year my life changed forever. After a severe stroke I found myself in hospital fighting for my life. A thrombectomy brought me back from the brink. I find it difficult to move and have lost my voice – but without a thrombectomy I wouldn't be here to write to you today."
---
---
The issue was highlighted in last week's Sunday Post, with Glasgow patient Guy Lyons telling how he was only able to get the operation because he suffered a stroke while on holiday in Belfast – where thrombectomies are available.
Since then, a petition by charity Chest, Heart & Stroke Scotland calling for the operations to be reinstated has gathered hundreds of supporters.
A Scottish Government spokesperson said: "We expect the Directors of Planning Thrombectomy Advisory Group to report early next year on the provision of thrombectomy for Scotland."
"I can't bear to think about the outcome if this had happened in Scotland:" Lucky Scot saved in Belfast as life-saving procedures withdrawn from Scottish hospitals