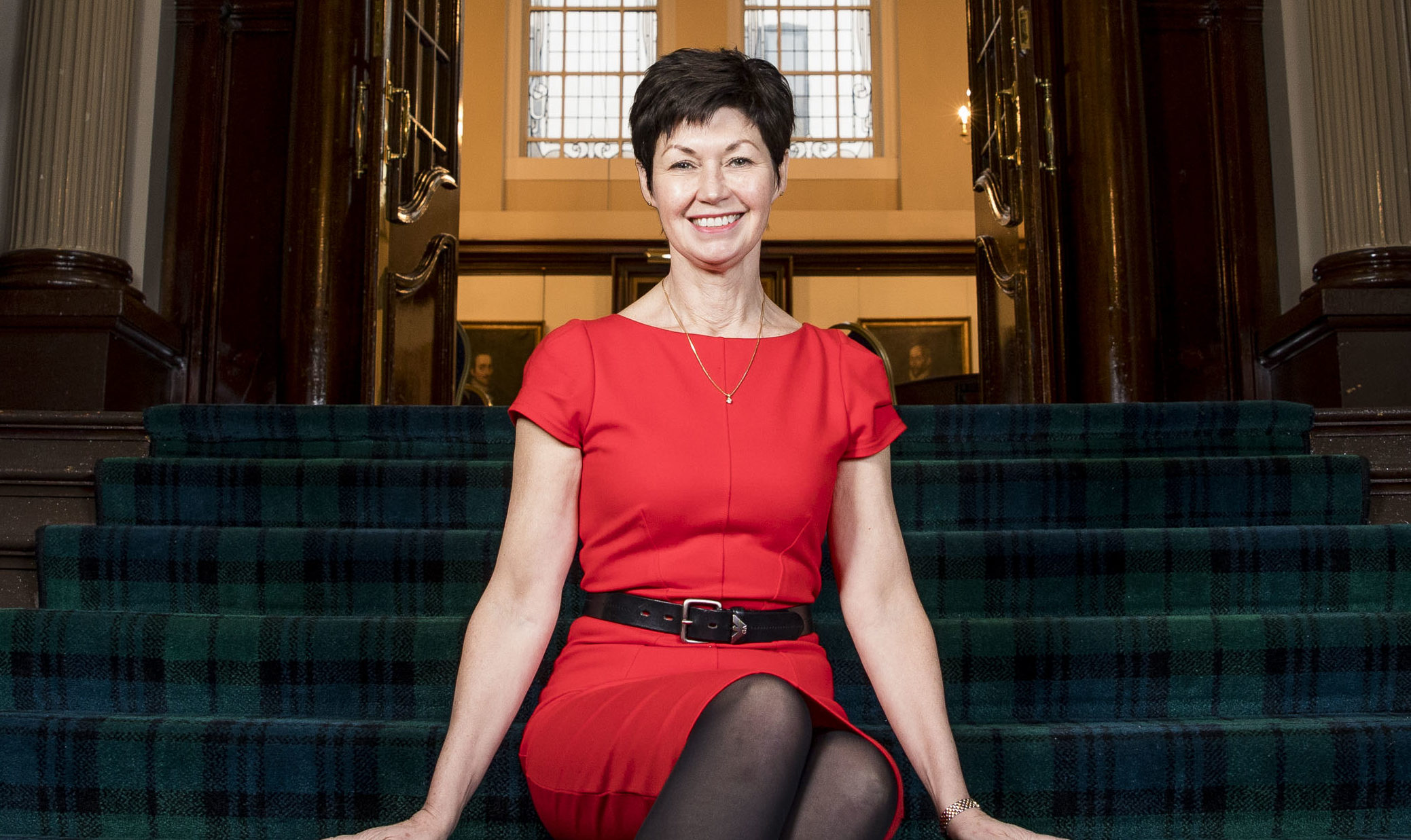 A LEADING doctor has warned medical staff are under escalating pressure and must be better protected.
Professor Jackie Taylor, head of the Royal College of Physicians and Surgeons of Glasgow, warns many doctors are struggling under massive pressure at work.
She has become the first female president of the organisation at a time when the NHS is facing growing allegations of bullying, staff shortages and a rising toll of suicides among doctors.
Professor Taylor intends to ensure better support for pressured medical professionals, saying: "Consultants and other grades of doctors work harder than ever.
"Our workforce is under pressure. I want us to be able to recognise health and well-being issues at an early stage."
Professor Taylor's remarks come amid unprecedented allegations of bullying of junior doctors and concerns about NHS workers' mental health.
Last week, a survey of doctors by BMA Scotland revealed 38% believed harassment was an issue in the workplace.
Meanwhile the Association of Anaesthetists is so concerned about the health of doctors, it is encouraging anaesthetists and intensive care doctors to take part in a survey to find out more about their experience of suicide within their professions. It follows a series of tragedies in which members have taken their own lives.
In November, Health Secretary Jeane Freeman ordered an inquiry into allegations of bullying at NHS Highland after a group of senior clinicians claimed there had been a culture of "fear and intimidation" for at least a decade.
However, Professor Taylor said these problems are not a confined to on particular authority, saying: "There are issues of bullying and undermining behaviour in many health boards.
"The health and well-being of health care professionals at all stages of career is something which concerns me greatly.
"Doctors and nurses are reporting increasing levels of stress, fatigue, ill health and burnout.
"This year's General Medical Council's (GMC) national training survey highlighted one in four trainees and one in five trainers reported features of burnout."
Professor Taylor said NHS staff are its greatest asset and must be better looked after. She said: "All doctors, and we have nurse members too, work in environments where every day there are shortages. Rota gaps and unfilled posts at all grades have become the norm, resulting in even heavier workloads for those at work.
"More worryingly 31% of doctors in training, if given their time again, would choose a career outwith medicine."
Retaining staff has been a huge problem for the NHS, with around 5,000 doctors leaving the UK every year to move to better paid, better resourced overseas jobs. Others simply quit the profession.
Meanwhile the GMC's annual State of Medical Education and Practice report last year warned the UK is becoming a less attractive place to work for overseas doctors, with 6,000 fewer non-UK graduates on its register in 2017 compared with six years ago.
Now the college has launched a buddying programme for young doctors training to become hospital registrars – one of the toughest stages in the route to becoming a consultant.
It aims to give each doctor informal advice and guidance from a more experienced colleague, to help them cope with the demands on them.
The college operates two schemes in the west of Scotland, a medical and surgical one.
It tries to pair people off in the way that suits their working partnership.
The aim is to support doctors with well-being, bullying and other areas not covered by formal training schemes.
The hope is that it will stem the numbers of doctors dropping out of medicine.
Professor Taylor has high hopes for the scheme, saying: "We are focussing on a relationship programme, a buddy scheme for doctors in training".
The college was founded with a charter from James VI and, unusually among British medical colleges, is the only one to have members across the range of medical and surgical specialities, along with dentists and other healthcare professionals.
As the first woman to lead the college since its creation in 1599, Professor Taylor is also keen to see more women taking up senior roles within the profession.
Four of the college's ten office holders are women, but Professor Taylor believes there is further room for improvement.
She says: "I feel entitled to comment that, as an institution, it may not have always been as inclusive as it could be.
"The permafrost is melting but when I look around the constitution of various boards and committees does not always represent the workforce."
Now, with women making up almost half of all doctors, Professor Taylor is keen to make life easier for young women who are training to be doctors.
Professor Taylor continues to work at the Glasgow Royal Infirmary, where she specialises medicine for the elderly, particularly cardiac failure.
A mother of two now grown-up children, Professor Taylor applied for her consultant post when she was pregnant with her son, David, and returned to work when he was just 11 weeks old.
"Times have improved but there has to be access to flexible training for doctors," she says.
Neither of her children have followed their mother into medicine.
It's a sign of the working life she has faced, which her children witnessed and which she now wants to change.
"They were probably put off by seeing their mum coming home exhausted," she says.