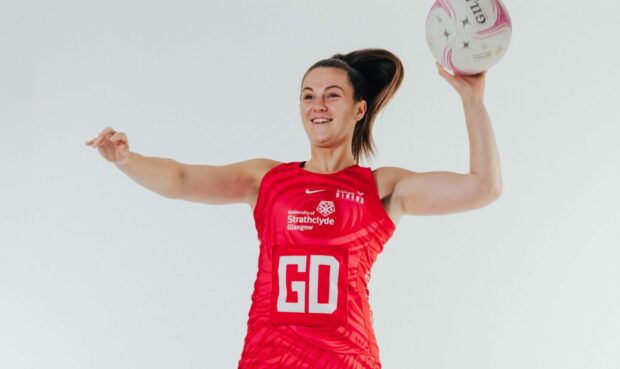 On the court, Scotland's netball stars are relentless in the pursuit of victory. Off it, there's a determination to match as the game looks to capitalise on bumper viewing figures at this summer's World Cup.
With international and domestic games now televised, there's an increased awareness of the sport with over 2.4 million views online and thousands saying they've been inspired to take up the game.
Scotland's sole representatives in the Netball Super League, the Strathclyde Sirens, hope to follow the blueprint of England's Lionesses and increased strides in Scottish women's football in their ultimate quest of being able to turn professional.
Head coach Lesley MacDonald has just selected her squad for 2024 ahead of pre-season action getting underway, and is relishing the challenge.
"Off the back of the World Cup, there's been a huge buzz during the summer, getting people into watching and spectating," the former Scotland international said.
"You can see from social media around player announcements, people want to know who's in, who they're backing when they come to watch the games. That promotes the sport even more to ensure that we're the catalyst in terms of driving netball in Scotland."
Netball on our screens
The Netball World Cup 2023 took place in Cape Town, South Africa across July and August, with games shown on Sky Sports and the BBC.
The Scottish Thistles placed tenth, with Australia triumphing over England in the final.
MacDonald, who competed for Scotland at four world championships and two Commonwealth Games, has seen big changes in the game since she retired in 2014.'
"Every game was shown on TV, unlike at the 2014 Commonwealth Games. It's night and day, and the best way to continue growth is for people to see it.
"Now the Super League is on Sky Sports, it's on YouTube, it's continually out there for people to see the sport and the role models that are important for them to be inspired by.
"There was a big thing around [England goalkeeper] Mary Earps, and her football kit not being available to buy. That alone generated the social media conversation around ensuring that that is available now.
"That's our drive to ensure that we are pushing that from a netball perspective so that we can inspire those young players to want an Emily Nicholl t-shirt."
MacDonald believes that, as a sport traditionally first introduced to children at school, there is a huge potential at grassroots level to grow the game.
"A large majority first started netball in primary school," she said. "If you're able to draw the participants in at that level, it doesn't matter if they don't continue through the elite pathway, there are so many opportunities for them regardless of their age and ability.
"The more people we can get involved in the sport, the better it is from a personal perspective for them to be involved in physical activity but also for ourselves as well to ensure we continue growing."
Growth will need money though, and MacDonald hopes that with more eyes than ever on the sport, sponsorships and funding will come.
She believes that Scotland still has a bit of work to do to get to the level of other countries, where players are making netball their full time career.
"We get tremendous support from the Scottish Institute for Sport but we need more sponsors to drive additional support within our programmes," she added.
"We don't have professional athletes just now, they're having to work their training around their studies or full time work. We've got students who are training to be doctors, accountants, a solicitor, and PE Teachers.
"They're constantly having to juggle their lives to manage both so we're always going to struggle to continue to compete with the likes of Australia, New Zealand and the top nations that are professionals."
'I don't want to wait another 10-15 years'
Defender Emily Nicholl, from Biggar, is heading into her eighth season as a Siren having competed for Scotland in the World Cup over the summer.
A fierce competitor, she splits her time between her job as a solicitor and playing and coaching the game she loves. She's excited by the new buzz around the game but isn't content to rest on any laurels.
"As an athlete, I guess I'm an ambitious person by nature," she said. "I do have a bit of a bee in my bonnet about the attention that netball gets.
"I watched the English Roses do the exact same as the Lionesses in football and you wouldn't have even known that they achieved what they did at the World Cup.
"I'd love for us to be able to aspire to get at least what the Lionesses are getting, but we're definitely seeing a shift and it's one of the fastest growing sports out there.
"It's exciting, but I'm hungry, I want the spotlight on netball now – I don't want to wait another 10-15 years."
Emily, 29, credits the sport with a lot, and hopes others can experience the same in future. On the court is where she's happiest, and she relishes the challenges of playing the game and becoming a role model to young women.
"To me netball is just the place where things make sense," she said. "I've got it to thank for my whole personality. It's given me so many skills and has massively helped with my job, in terms of being able to stay calm in high pressure situations. That's being in a World Cup match in front of 5000 people and in battling for your position.
"It's weird when you go out there and a little girl or her mum tells you that she plays netball because of you. Really, me? I'm just Emily. I constantly say to the girls that we should pinch ourselves. It's special and we actually are influencing people's lives."
Game on the rise
Maureen McGonigle, founder of Scottish Women In Sport, which champions the development of equal and fair opportunities in sport, has been delighted to see the rise of Scottish netball.
"They're doing great work on and off the court," she said. "When you go to the matches now, there's a vibrant atmosphere. It's full of young girls and they're absolutely enthralled with what they're watching.
"As we increase the status and the performance we do need to have increased investment. It would be great to have the investment first, but we've always got to go out and prove ourselves.
"It's not an easy job because netball isn't the only sport for women trying to make their mark. I think given the enthusiasm, the knowledge and expertise that the staff behind the team have, I'm quite sure they will succeed."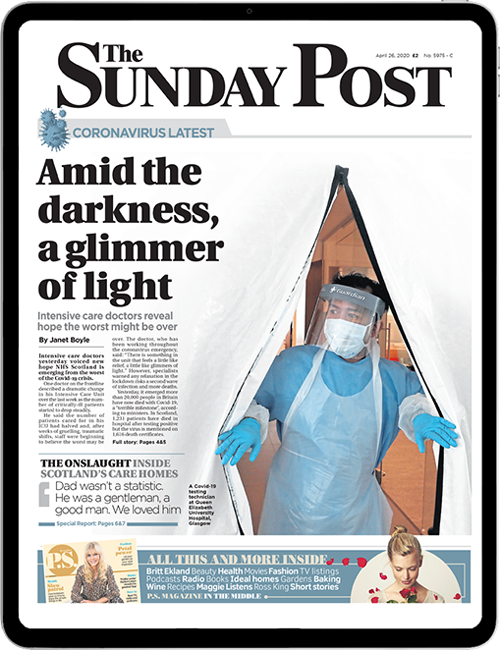 Enjoy the convenience of having The Sunday Post delivered as a digital ePaper straight to your smartphone, tablet or computer.
Subscribe for only £5.49 a month and enjoy all the benefits of the printed paper as a digital replica.
Subscribe