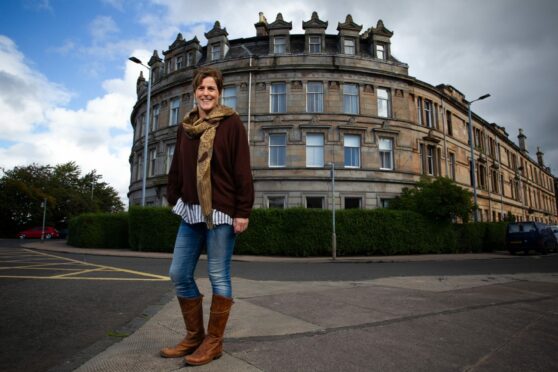 Her last book tapped into a primal fear of losing a child. For her follow-up, author Helen FitzGerald has found a faultline likely to resonate with families: the hidden and often lifelong torment inflicted on victims by a brother or sister.
Her previous bestseller, The Cry, was turned into a 2018 BBC1 series starring Jenna Coleman as a teacher whose baby disappears on a trip to Australia, and tapped into anxieties around the world.
The new book by the Glasgow-based Australian, Keep Her Sweet, out later this month, looks set to do the same with its focus on lockdown, empty nest syndrome and sibling abuse.
It charts the story of a couple who downsize to the Australian countryside only to be joined in lockdown by their 20-something daughters. Tensions simmer and as the couple focus increasingly on themselves, the girls become isolated and violent, behaviour shrugged off by a family therapist as sibling rivalry. Is it, however, something more sinister?
FitzGerald, a former criminal justice social worker at Glasgow's Barlinnie Prison whose two grown-up children spent lockdown living with her and her actor and writer husband of 30 years Sergio Casci, said: "This book is talking about sibling abuse. There's not a lot of research on it, especially with adult siblings. If there was bullying with siblings as kids, what does that look like when they are adults?
"When I started looking online I came across professionals who were saying sibling abuse is the hidden epidemic. But it was the question, rather than the answer, that I was exploring.
"I researched and spoke to people and asked if they had any violence as kids and siblings and most said yes but laughed it off. Most parents look the other way. Even my social worker friends said if it was siblings, it wasn't taken seriously. I wondered, as a social worker, why is that? Is that the right response? Are there people out there who are becoming quite damaged from this, and what do we do about it?"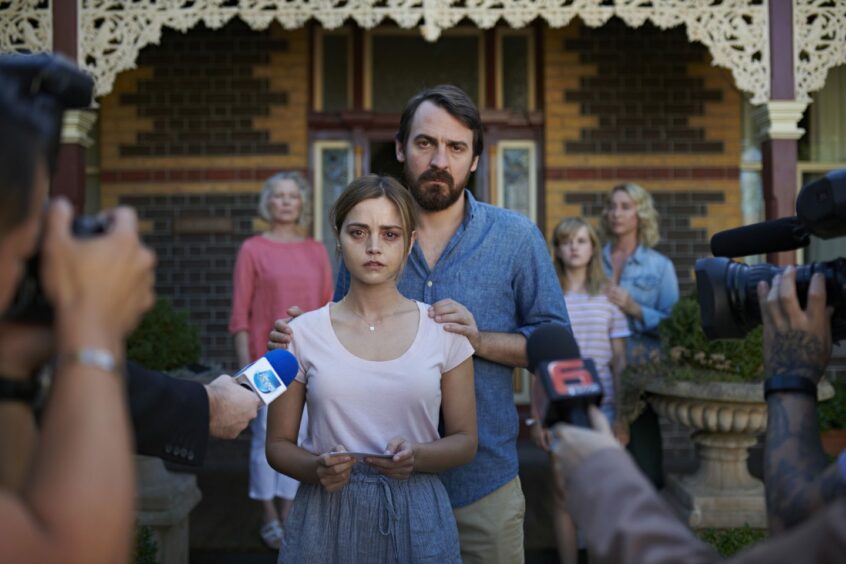 The second-youngest of 13 children, FitzGerald, 55, knows a thing or two about sibling tensions despite her "idyllic childhood". Her late father Brian, a Second World War pilot and engineer, was a widower with eight children when he and her mum Isabel fell in love and married, having a further five children together.
FitzGerald wrote the book, set in her homeland, during the pandemic. She said: "I haven't been able to go home since the pandemic. My mum was taken into a care home, and I was really missing my family, so I wanted to write about family. But actually I didn't write about it in the greatest way," she laughed.
"We are a huge family. I only just started to realise how mad it is having a big family and the impact it had. Relationships with your siblings change as you get older and you need to be putting effort into them. I am the second youngest and my sister Ria, at 53, is the youngest. She and I have always been attached at the hip.
"I have lived in Glasgow for 30 years and she moved here eight years ago because I begged her to. Missing her was the hardest thing.
"Keep Her Sweet is about sister relationships, one very positive relationship like mine with Ria, and one really negative. I have varying relationships with my other sisters and I was very much drawing on my vast experience with siblings."
She also drew on her lockdown experience having realised plans to downsize to an apartment in time for her children flying the nest. But Covid saw the kids, aged 25 and 22, back living with their parents. "So we had 12 months together again and that's where the idea for extreme family violence came from," she explained. "Thank God we get on, because if it had been Sister A or Brother B in my family who had to move home at the age of 25 it might not have been so calm."
FitzGerald and her youngest sibling will be reunited with their mum in Kingscliff – the location for The Cry – when they return home at the end of this month.
"It is just two weeks of hanging out with mum," she said. "I talk to her every morning. She says she can't believe she has a daughter who writes books. It is what she would have liked to have done.
"Instead, she married my dad who had eight children and then had another five with her. She is amazing and I can't wait to see her. My dad was a pilot in the last year of the war and an engineer. He died in 2012 when he was 87. He designed and built our house, and with mum made a lovely home for us. We had all our own fuel, dad cut the wood, and he grew our own food.
"We had an amazing childhood. His first wife had died of breast cancer when she was 36. He had these eight gorgeous little children. Mum's sister lived across the road from him and introduced them. She fell in love with him straight away. They loved each other and were really into family life. All of us had different views. We are all spread around the world now."
She admitted there were "issues", not least because of the loss the older eight endured. "That was really difficult for them and there is sort of that divide between the two families but I try not to think that way," she revealed. "I have 12 siblings and I love them all."
Despite its chilling subject matter, there's comedy amid the cruelty in Keep Her Sweet. FitzGerald said: "The sibling relationship is funny. I wanted this book to be enjoyable. People are reading it and saying it is oodles of fun!"
Keep Her Sweet, by Helen FitzGerald, is published on May 26
Experts: Sibling abuse is a hidden epidemic and got worse during lockdown
The abuse of children by a brother or sister is a hidden epidemic and has worsened in lockdown, according to a leading clinical psychologist.
Dr Rachel Happer, director of the University of Edinburgh Centre for Psychological Therapies Research and Training, believes sibling abuse whether physical, psychological, emotional or sexual has, like other forms of abuse, "escalated significantly" during the pandemic.
Most cases go unreported, she warns, because the abuse is often passed off as part of normal interaction between siblings and sufferers often do not realise they are victims or if they do, are ashamed to admit to it.
The psychologist, who is the former head of the National Confidential Forum, appointed by government to lead a team acknowledging historical abuse in institutions in Scotland, said: "We only record abuse that comes to light and sibling abuse is one that is hidden because it occurs within close family relationships and the atmosphere of secrecy is even stronger.
"The secrecy is associated with shame and shame is the hardest thing with abuse to shift. That shame continues into adulthood and it is one of the most powerful silences."
Little research exists on the issue. However, Happer said evidence was also emerging from official probes such as the Scottish Child Abuse Inquiry where the focus was on institutional abuse but also considered peer-on-peer and intrafamilial abuse. She added: "The level and prevalence of abuse that goes on within institutions and families is much greater than any of us have ever thought."
Dan Mushden, 41, a recovery practitioner for mental health charity Penumbra, said: "Definitions vary but it's often cited that sibling abuse occurs when there are repeated incidents of physical aggression or violence, which becomes an established pattern of behaviour that parents are unable or unwilling to stop. Over time, the sibling relationship becomes reminiscent of victim and perpetrator roles.
"It is physical violence but also financial exploitation – for example, the taking of wages and benefits. It can have longstanding and detrimental consequences for victims."
---
If you are suffering, call Childline on 0800 1111 or go to childline.org.uk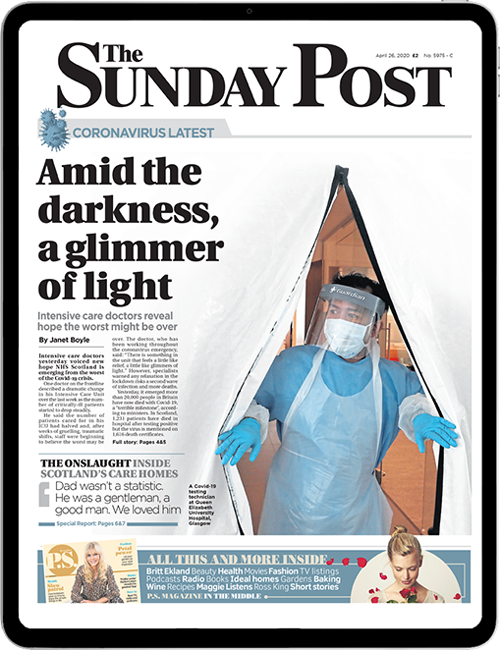 Enjoy the convenience of having The Sunday Post delivered as a digital ePaper straight to your smartphone, tablet or computer.
Subscribe for only £5.49 a month and enjoy all the benefits of the printed paper as a digital replica.
Subscribe