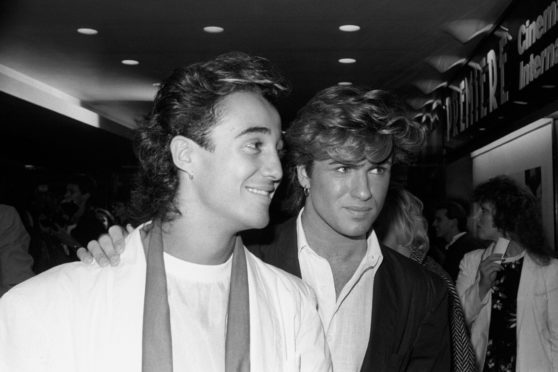 Wham! classic Last Christmas mixes a chirpy melody with a deep sadness in the lyrics.
They're packed with contradictions that centre on the lies we tell ourselves to cope with rejection… Merry Christmas!
Recorded in August 1984 at London's Advision Studios, the song was written and produced by George Michael, who was 21 at the time. He also played every instrument on it, a one-man project, with not even bandmate Andrew Ridgely allowed to interfere.
The studio was decorated to make it feel more Christmassy and it was a painstaking effort, sound engineer Chris Porter recalled, given that George couldn't actually play most of the instruments. He aimed to make the vocals the most prominent part of the song, keeping the melody running behind them simple.
On the subject of the song, Andrew Ridgely wrote in 2017: "We'd had a bite to eat and were sitting together relaxing with the television on in the background when, almost unnoticed, George disappeared upstairs for an hour or so. When he came back down, such was his excitement, it was as if he had discovered gold which, in a sense, he had.
"We went to his old room, the room in which we had spent hours as kids recording pastiches of radio shows and jingles, the room where he kept a keyboard and something on which to record his sparks of inspiration, and he played me the introduction and the beguiling, wistful chorus melody to 'Last Christmas.' It was a moment of wonder.
"George had performed musical alchemy, distilling the essence of Christmas into music. Adding a lyric which told the tale of betrayed love was a masterstroke and, as he did so often, he touched hearts."
The song's video sees the duo with girlfriends and friends at a ski resort, with many of the scenes shot in Switzerland.
The song is aimed at Andrew's girlfriend, played by model Kathy Hill. George gave her a brooch while they were dating, and it's now being worn by Andrew.
Cameos in the video include the duo's backing singers Pepsi and Shirlie, as well as a brief appearance from Martin Kemp.
It's also the last appearance of George Michael without a beard!
The song was released ahead of Christmas in 1984, and looked to be battling Frankie Goes To Hollywood's The Power of Love for the top spot.
But along came Band Aid, which George had headed off to help out with right after the Last Christmas video was finished, to seal Christmas number one.
Wham! came in at number two, and the duo donated all profits from the double A-side to the aid efforts in Ethiopia.
The song is the best-selling UK single never to reach number one, with over two million copies sold. It returns to the charts every year, especially after George's tragic death on Christmas Day 2016.
Barry Manilow took Wham! to court over the song, which he thought sounded very similar to his 1978 hit Can't Smile Without You. The case was eventually thrown out.
There are numerous covers of the song, from Crazy Frog to Kylie Minogue, Ariana Grande to Jimmy Eat World. There's even a dance version by Saturday Night hitmakers Whigfield…
Last year, a film inspired by the song hit cinemas. Last Christmas, starring Emilia Clarke and Henry Golding, featured a soundtrack packed with George's music. Co-written by Emma Thompson and Bryony Kimings, George had collaborated on the concept before his death.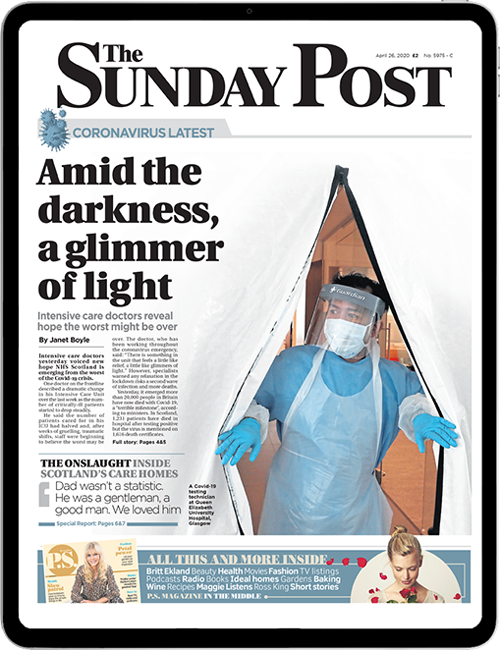 Enjoy the convenience of having The Sunday Post delivered as a digital ePaper straight to your smartphone, tablet or computer.
Subscribe for only £5.49 a month and enjoy all the benefits of the printed paper as a digital replica.
Subscribe