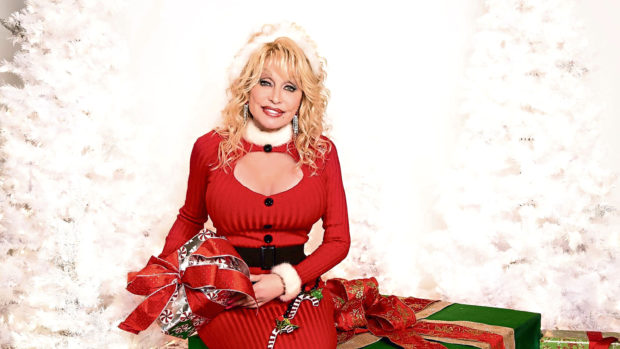 First she helps save us from Covid (thanks to her million-dollars donation to the search for a vaccine), and now she's intent on saving Christmas, too – Dolly Parton really is an angel in rhinestone clothing.
Her new Christmas album, a festive Netflix special and a yuletide show on Radio 2 means Dolly has been busier than most this year. Not bad for a 74-year-old.
"I don't know how I do it," she said. "I'm just really happy to have things to do, especially right now with everything that is going on. I love to work while making sure I do all the things we have to do now to be safe.
"But I have got a lot of things done this year that I maybe wouldn't have been able to do. I just hope it can bring joy to people this Christmas."
Dolly has released Holly Dolly Christmas, her new record, featuring covers of classics like I Saw Mommy Kissin' Santa Claus, Comin' Home For Christmas and All I Want For Christmas Is You.
It was a project she tackled thanks to the time afforded to her by lockdown.
"I just really wanted to do a Christmas album, this year especially, because I just couldn't just sit around doing nothing," she laughed. "We were stuck in lockdown so I decided to get along and do something I have always wanted to do – write some new, original Christmas songs in the hope they might become classics some day.
"There are also some of my favourite classic Christmas songs on there. I'm proud of it."
For someone who embraces an over-the-top, sparkly spirit, it's no surprise Dolly loves this time of year.
"I love the same things as everybody else – the music, decorations, fun, family, friends and the food," she said.
"Christmas, remembering what the holiday is really about, has always been a very special time for me.
"I have a bit of everything imaginable. It kind of looks like a tacky circus! I've put Christmas trees and ornaments everywhere. Anything with glitter, I gotta have! I just love all that stuff in every room."
For someone known for her ostentatious outfits, Dolly's actually not particularly bothered by splashing out at this time of year – or any other.
"I like to earn money and spend it like anyone else but I'm not the kind of person to spend thousands on a coat or a handbag," she said.
"I think back to my time growing up and how my daddy didn't earn the price of that handbag in a year or how my mom had 12 of us to feed.
"I do spend on my stage clothes but as far as everyday clothes go, I'm OK with anything off the rack. I might look like a material girl but I'm really not. I just get normal stuff and Dolly-ise it a little!"
We rarely see Dolly with her long-term husband Carl, but that's because of their understanding of each other – and how they give each other space. "Carl and I have actually been married 54 years this year," she said. "He's a bit of a loner and we both have our own little worlds so we don't tend to do things together other than be at home. We have a great relationship and a great friendship which is why we have been together so long.
"People often ask me how we have managed to keep the love alive all this time. I'm married but I'm not dead!"
Dolly has fans of all ages and from all walks of life, and it's a source of pride for the veteran country star.
"I like to think it's because I truly love people. Hopefully they love me back and that inspires me to do what I do," she added. "I don't judge or criticise. I just try to spread joy and happiness, to share, to love and to create all the goodness I can through my music, making movies or writing books."
Speaking of which, Dolly's new book Songteller: My Life In Lyrics, was recently released, giving fans a chance to see unseen pictures from her life.
"My fans are going to love it," she said. "I love it! There are a lot of beautiful pictures from my life that have not been seen before and I talk about a lot of my songs and how they came about – what I was thinking and feeling when I wrote them.
"It took a long while for me to do this book because I talk about everything and I went to some very emotional places. I also voiced the audiobook. It really is a labour of love."
---
Dolly Parton's Christmas On The Square, Netflix, available now; Dolly's Christmas Good List is on BBC Sounds; Holly Dolly Christmas is out now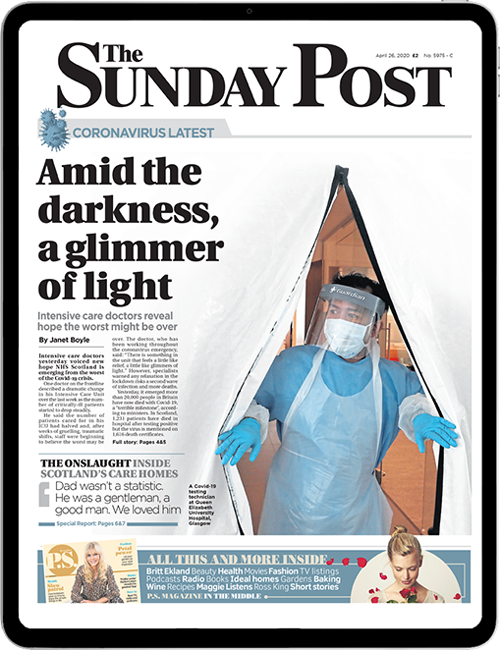 Enjoy the convenience of having The Sunday Post delivered as a digital ePaper straight to your smartphone, tablet or computer.
Subscribe for only £5.49 a month and enjoy all the benefits of the printed paper as a digital replica.
Subscribe