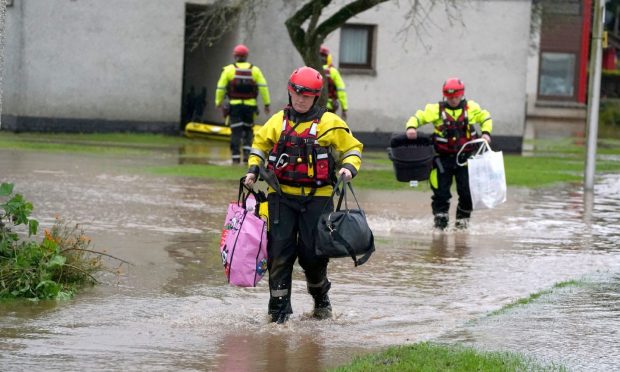 Storm Babet could end up one of the most expensive Scottish weather events in history, with councils left assessing the scale of the devastation.
Businesses and individuals across areas such as Angus, Aberdeenshire, and Perthshire, will be looking at how they fund the cost of repairs and damage to their properties.
It all comes at a time when cash-strapped councils are struggling to balance the books and face an impending council tax freeze.
But what funding and support has been offered so far, following the storm which battered the region for several days from October 19?
---
What money is available to people right now?
Building and home contents insurance is usually the first port of call for householders although many people in areas at risk of flooding can struggle to get affordable cover.
In Brechin, many residents and businesses are unable to get insurance because of the proximity of their homes to the River South Esk, which burst its banks in the storm.
The Scottish Government is involved in ongoing discussions with the Association of British Insurers – and First Minister Humza Yousaf has pledged to lobby firms about support now and in the future.
The ABI has taken measures including deploying staff to flood-hit areas and preparing to make emergency payments to flooded households.
Crisis grants are available through the Scottish Welfare Fund to families and people in Scotland who are on low incomes.
Individuals can apply for a grant through their local authority. They do not have to be paid back.
Some householders may be entitled to council tax exemptions but must meet certain conditions including the property being unoccupied and no longer deemed an individual's home.
What about businesses?
Angus Council has asked affected businesses to get in touch with their economic development team if support is required.
If a business premises has been forced to close, and is unable to trade, the business owner may apply for unoccupied rates relief via their local authority.
What money is promised by government?
Scottish ministers have pledged to support areas affected by Storm Babet.
Speaking at Holyrood on November 1, Net Zero Secretary Mairi McAllan said the process of assessing the full damage will "take time".
She added: "Further rainfall since the event has made the task more difficult.
"However, we know that the scale of the damage and disruption has been significant."
The Scottish Government activated the Bellwin Scheme on October 24.
This scheme provides additional revenue support to local councils to assist with immediate and unforeseen costs in dealing with the aftermath of emergency incidents.
It is not intended to fund longer term repairs or costs and only kicks in after councils have passed a "threshold" of spending.
Angus Council, for example, would need to spend £573,240 and Aberdeenshire would only qualify after a spend of £1,262,730.
So far, seven local authorities have notified the Scottish Government of potential claims.
They are: Aberdeenshire, Perth and Kinross, Fife, South Lanarkshire, Moray, Highland and Angus.
Storm Babet: Ministerial taskforce has never met and no extra funding found
The Scottish Government had already made £42 million per year available to local authorities to invest in flood risk management actions.
It has also committed an additional £150m over this parliamentary session.
What about councils?
Speaking during a visit to Brechin on October 23, First Minister Humza Yousaf pledged to work "hand in glove" with local councils to assess what is needed.
He said: "We will give additional funding to Angus Council if required."
Damages are still being assessed by local authorities and they remain in discussion with the Scottish Government over what support may be required.
Aberdeenshire Council's Director of Environment & Infrastructure Services, Alan Wood, said: "We are in communication with the Scottish Government around the Bellwin Scheme and recent weather events.
"We are currently working through a programme of assessing damage to council assets and estimating repair costs. We will then supply these to the Scottish Government and wait for their decision."
What help are people getting in England? Is it any different?
The UK Government announced support for areas in England that experienced exceptional localised flooding.
The measures include:
Flooded households in affected areas can apply for up to £500 to give cash quickly to help with immediate costs.
Households and businesses significantly affected by recent flooding will be eligible for 100% council tax and business rates relief for at least three months.
Small-to-medium sized businesses in affected areas will be eligible for up to £2,500 from the Business Recovery Grant.
Eligible flood-hit property owners will be able to apply for up to £5,000 to help make their homes and businesses more resilient to future flooding via the Property Flood Resilience Repair Grant Scheme.
This funding is coming from existing budgets and will not generate additional funding for Scotland as a result.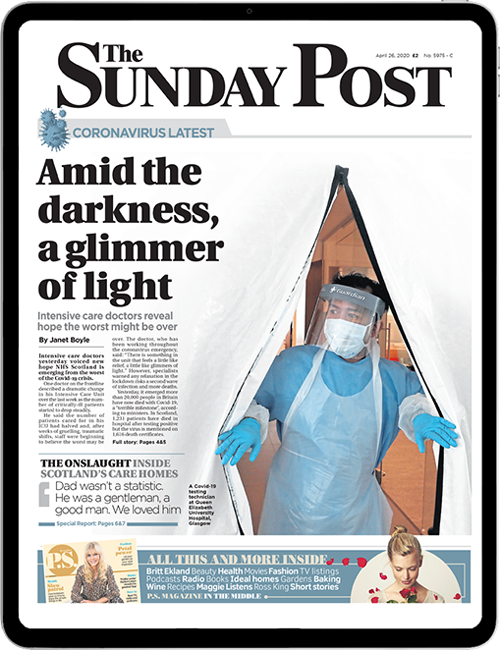 Enjoy the convenience of having The Sunday Post delivered as a digital ePaper straight to your smartphone, tablet or computer.
Subscribe for only £5.49 a month and enjoy all the benefits of the printed paper as a digital replica.
Subscribe