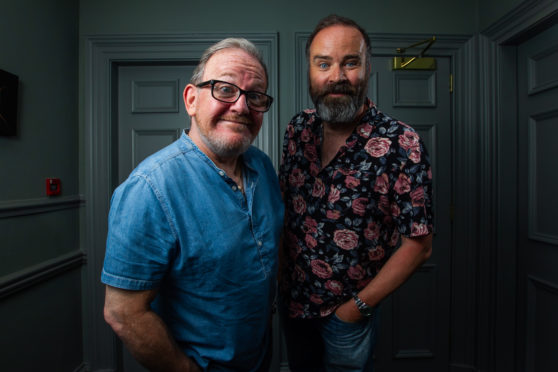 The actors behind Scotland's most famous fictional pensioners believe it's time older people received an easier go of it.
Ford Kiernan and Greg Hemphill, who star as Jack Jarvis and Victor McDade from BBC Scotland's hit comedy Still Game, insist pensioners should get a free TV licence.
Ford said: "You're coming towards the end of your life, so you should be getting everything flung at you for free, everything you can possibly get. It's terrible pensioners have to penny pinch.
"And it shouldn't be 75 this all starts, it should be 65."
Greg said: "If a husband and wife have brought a couple of kids into the world, they shouldn't be paying taxes anymore, because they've replaced themselves.
"But the TV licence issue is a tricky one, because who's to blame? The government said we're not going to fund that, you have to make the budget up, but as soon as the BBC announced the change the government just attacked them and said why have you done that. Something is stinking in that whole set-up."
Ford continued: "I don't think it's a BBC thing at all, I don't believe it's really got anything to do with them.
"It's not the BBC's job to give things away, but I think television has moved on.
"It's the notion of having to pay for entertainment in that way, in this day and age. Because a younger, savvy person – and I mean savvy in the best sense – can get whatever they want out of their television, whereas people of a certain generation don't have that savvy as they didn't grow up with it.
"Their penalty for that is having to pay over the odds for entertainment that others can get for free. And that needs to be levelled out.
"So it's not the BBC, it's society."
Greg added: "If you're asking what Jack and Victor would do, then they would probably head to Winston's house, because he has a little box at the back of the telly that gets all the channels for free.
"Then Winston would get annoyed because they would be sitting until four in the morning, binge watching as the kids say!"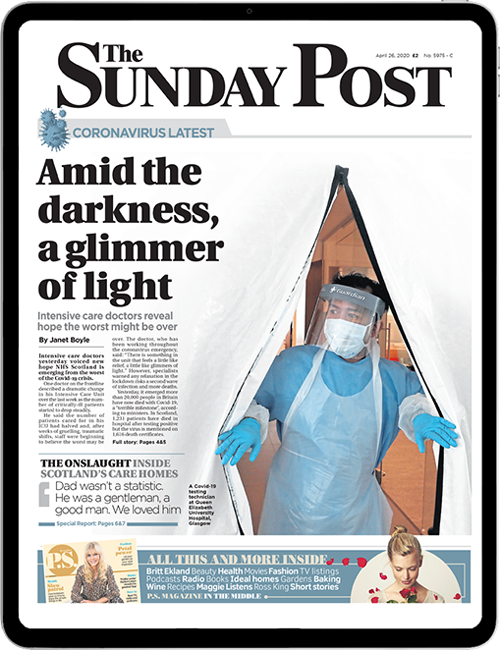 Enjoy the convenience of having The Sunday Post delivered as a digital ePaper straight to your smartphone, tablet or computer.
Subscribe for only £5.49 a month and enjoy all the benefits of the printed paper as a digital replica.
Subscribe