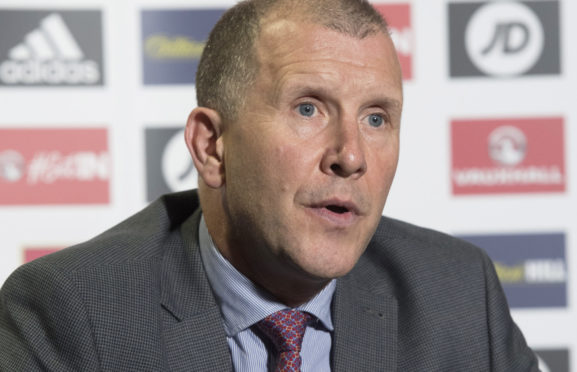 When Stewart Regan was SFA chief executive, he wanted to modernise our game and dreams to come true for our the smaller clubs.
Proof of that will become clear around noon today when BSC Glasgow take to the field to face Hibernian in the William Hill Scottish Cup.
Regan fought to change the decades-old league structure to create a pyramid system that would allow non-league sides to get into the SPFL.
That has led to a renewed focus in the Highland League and Lowland League, raising standards and allowing the likes of Edinburgh City and Cove Rangers to fight their way into the "big time".
When the Lowland League and the Premiership clash at Recreation Park today, Regan will watch the action unfold from his home in Yorkshire.
Beyond that, he hopes that the vision he helped to create seven years ago will lead to one of our clubs going all the way from non-league into the Premiership in the not-too-distant future.
Regan, who turns 56 tomorrow, told The Sunday Post: "The whole idea was influenced by the French club, Auxerre.
"They started off as a team playing in a public park, and they progressed from there to make their way through the system and, eventually, into Ligue 1 in 1980.
"There was a pathway in French football that allowed clubs to be able to do that.
"Auxerre had some fantastic success at domestic level (they won Ligue 2 in 1980, and Ligue 1 16 years later, plus four French Cups) and also played at the highest level in European football, including the Champions League.
"They had a wily coach in Guy Roux, and also produced incredible talent such as Laurent Blanc and Eric Cantona.
"There needed to be that kind of opportunity for our smaller clubs – clubs with ambition and the will to push on.
"I wanted a pyramid set-up because the structure at the time didn't allow for clubs with a vision and a business plan to progress through the leagues.
"I thought it was time that the comfort zone for clubs in the bottom tier of the Scottish League was taken away.
"There had to be the threat of relegation from that division.
"So, along with Scottish Premier League chief executive, Neil Doncaster, and his opposite number at the Scottish Football League, David Longmuir, we sat down to look to the future.
"We discussed many options that would be involved when the SPL and SFL were in discussions about merging to create the Scottish Professional Football League.
"We had a number of principles and key issues we wanted to be at the heart of it all.
"That included the likes of the promotion and relegation play-offs, and the parachute payments.
"After much discussion, and persuading people it was the right way ahead, the Lowland League was formed.
"The former Grade One referee, Andrew Waddell, was very influential in getting it off the ground.
"We have a lot to thank him for.
"Rod Petrie, Alan McRae and Andrew Renwick of the SFA Council were also involved, and we all thrashed out a vision.
"Now, a few years on, it's good to see that East Kilbride have had a Scottish Cup game against Celtic.
"BSC Glasgow are preparing to play Hibernian today, and I'll be watching that game.
"Cup football throws up a shock every now and again. It's what it's all about.
"It's a huge day in the short history of BSC Glasgow.
"Bonnyrigg Rose and Spartans have had some attractive ties, too, in recent seasons, and their clubs have been buzzing.
"It will be the same at Alloa's ground for this one.
"In the Leagues, you can see that what has happened to Edinburgh City gave everyone encouragement and belief.
"They got out of the Lowland League and are now thriving in the SPFL.
"Cove Rangers look to be heading the same way, having come up from the Highland League
"My hope is that at least one club can really go all the way and can be in the Premiership in five, six or seven years.
"A progression through the leagues similar to what Auxerre did in France.
"What a story that would be.
"There are a few clubs who will keep pushing and keep trying to improve.
"It is not easy, but there are some determined owners out there and really hard-working, progressive-minded people."
Another dream of Regan's was to see Scotland qualify for a major tournament during his time on Hampden's sixth floor.
Under Craig Levein and Gordon Strachan, it never quite got there.
Following failure to reach the 2018 World Cup, Strachan resigned, and after the SFA's pursuit of Northern Ireland boss Michael O'Neill as Strachan's replacement failed, Regan also found himself heading out of Hampden.
During his seven years as SFA chief executive, Regan helped broker the deal with the UEFA hierarchy that sees Hampden being one of the host cities for Euro 2020 this summer.
He'll be as proud as anyone if Steve Clarke and his players are involved in it.
First, there is a play-off next month when Scotland host Israel, and the winner will go to either Norway or Serbia for a place at the Euro 2020 Finals.
Regan said: "It's probably the best opportunity the national team has had in many, many years to be at a Finals. A lot has been done in the past number of years to increase Scotland's chances, like expanding the Euros from 16 nations to 24. The SFA pushed hard for that.
"There is also the fact that Hampden Park is hosting games, and that is a major boost.
"So for Scotland not to be there this summer would be a real sickener for everyone involved.
"I really hope it happens, and I'll be supporting Steve Clarke and the players.
"It's time for the players to stand up and be counted, and with the support of the Tartan Army behind them, they can achieve the success they crave next month.
"It has been more than 20 years since Scotland's last involvement.
"It's been too long, just far too long.
"Let's hope all of that changes come March 31.
"I know the determination and will that exists inside Hampden Park at the SFA for success to come along.
"I was there and a part of it. We strived for it, and pushed as best we could, every day.
"So I wish them all well."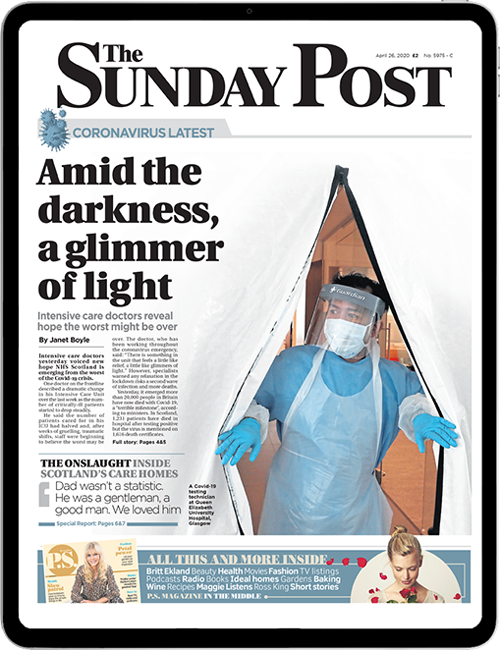 Enjoy the convenience of having The Sunday Post delivered as a digital ePaper straight to your smartphone, tablet or computer.
Subscribe for only £5.49 a month and enjoy all the benefits of the printed paper as a digital replica.
Subscribe