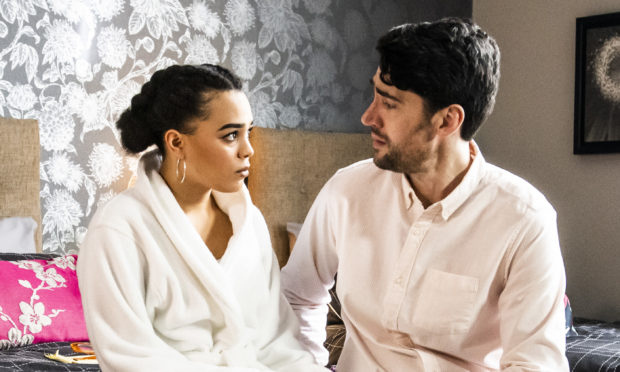 Grooming of young victims by sexual predators in positions of authority has caused escalating concern and will this week be the focal point of hard-hitting episodes of River City.
The BBC Scotland soap is tackling the issue as police officer Joe Dunn abuses his position to target Ruby McLean, the 15-year-old daughter of his girlfriend Caitlin.
The episodes, starting tomorrow, come just days after it emerged serving officers are at the centre of 36 ongoing investigations for alleged sexual crimes.
Here, BILL GIBB speaks to speak to Douglas Rankine and Zindzi Hudson, who lead the storyline in the Shieldinch drama.
---
Power, betrayal and lies: Charity advises soap on predator abuse plot
Douglas Rankine says making his abusive policeman anything but a pantomime villain was vital.
"For me it's important to play Joe as a completely normal guy," said Douglas.
"I actively fought against the temptation to play him as a baddie. In so many of these instances, individuals who have been involved in sexual offences are always supposedly nice guys.
"People would never have dreamt they could do these terrible things. And, of course, it increases that feeling of betrayal.
"There is a veneer of respectability and that's why it's so destructive."
Actress Zindzi joined River City last November, and it is the Edinburgh actress's first adult role. She admits playing an abuse victim was a big step.
"I knew this was going to be the story right from when I auditioned for it," said Zindzi, 18. "They told me that Ruby was going to get groomed.
"Obviously I did have concerns because I had never been in a relationship with anyone on TV. It was a little bit out of my comfort zone, but at the same time I wanted to do it because it's such a serious issue."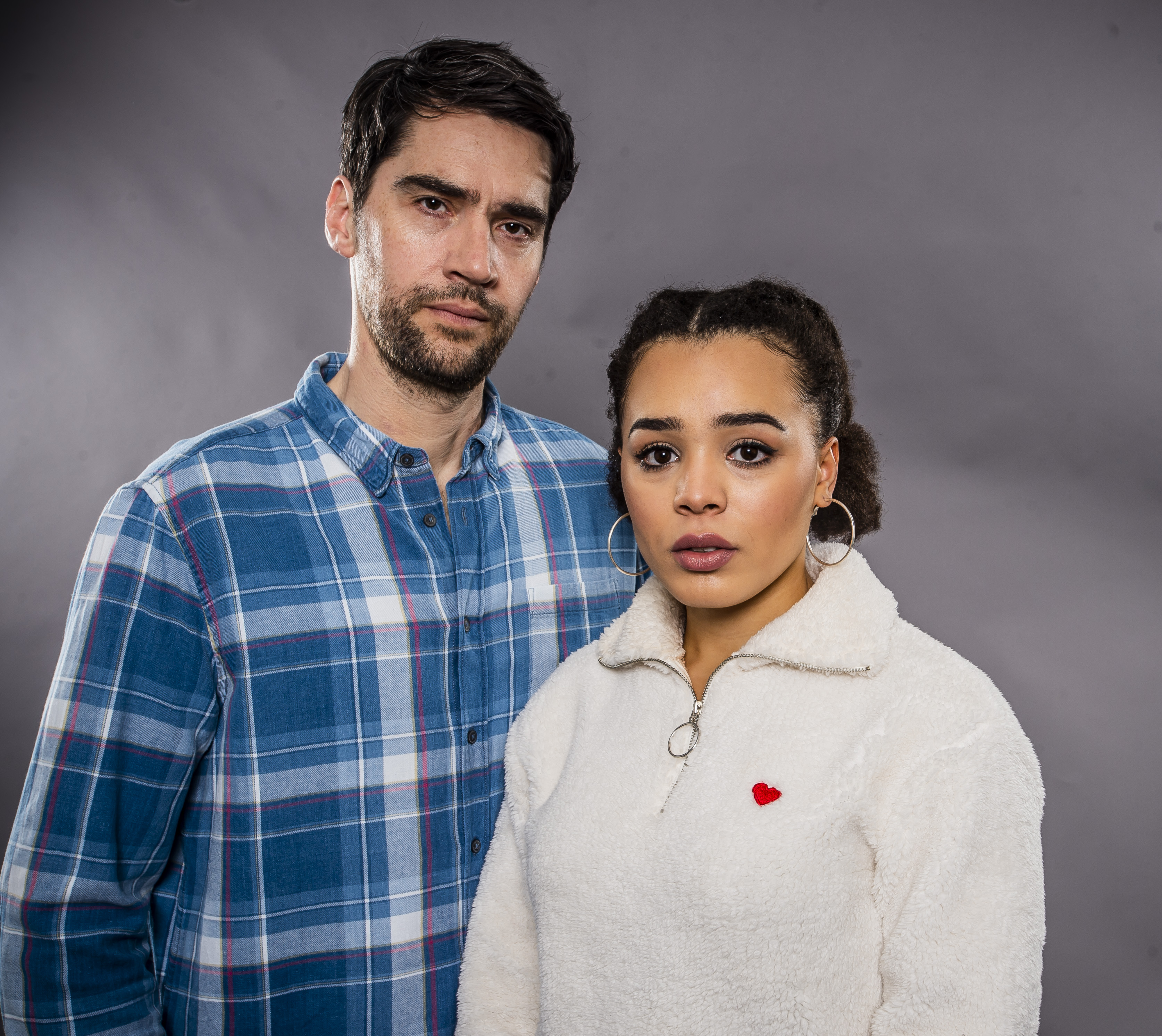 The hope is that exposure on a major soap like River City will massively help raise awareness of the issue. And Zindzi, being just three years older than her vulnerable character, says that is much needed.
"I don't think it's really a topic among young girls. I remember reading a book when I was younger about a girl of 14 getting groomed and that was the first I'd heard about paedophilia.
"So it's certainly an issue that should be talked about more in schools.
"There are older guys who are maybe a bit too friendly to younger girls and it's just brushed aside. It definitely needs to be taken more seriously."
Douglas said everyone went to great lengths to ensure the scenes appeared realistic, while not uncomfortable for Zindzi.
"I was very cautious and always very mindful. We had conversations and I was always checking on the way things were going."
Zindzi says she kept the storyline under wraps from her family until just a few weeks ago, but she had to give her dad notice about the shocking scenes.
"I just had to warn him," said Zindzi. "I told him I was getting into a relationship with a much older guy. He just said that it was my job and that he was proud of me.
"I don't know what his reaction is going to be watching it, but there is no way I could sit down and watch it with him."
Douglas, who was born in Glasgow but now lives in London, says it will be a shock to many when the episode goes out.
"My Auntie Kathleen's not happy already," said Douglas. "She doesn't like the way the character's going.
"Viewers were introduced to him as a nice guy, so I think there will be shock.
"I don't think I'll be going to Asda in Govan any time soon."
---
The victim
Lee attended a church youth group from the age of 16. He was systematically groomed by a youth leader in his 40s and pressured into engaging in sexual activity.
"The first time I attended, I met people from the group and Adam, the youth leader," said Lee, whose real name, along with his abuser's, has been changed for this article.
"Adam and I began texting. I felt like I'd made a close friend. He encouraged me to hang out with him at his house, telling me we had a special friendship.
"It was very gradual and innocent to start with, but I began to feel increasingly uncomfortable. Adam started sitting closer to me on the sofa, trailing his finger on to mine.
"Over time, this turned into extended hugs and him kissing my face. I felt helpless to tell anybody.
"When I told Adam I wanted him to stop, he would turn things round telling me that I must want this, because I'd instigated it. Now, I realise the level of grooming and manipulation. Not being able to talk to anybody about it was making me feel really depressed.
"When I moved away from the area I felt able to share what happened with my new manager. I just poured everything out. Adam was removed from his post and is not involved in the youth group any more.
"I would encourage other victims to talk to someone however trapped you feel. Someone from the outside will be able to help you."
---
The charity
Reported cases of the type of grooming highlighted by River City may be the tip of the iceberg, according to the NSPCC Scotland and Childline.
"We are very concerned about instances of people using their positions of authority to groom young people," said senior supervisor Heather Donald.
"Often the young people don't tell anyone what is happening with them as they're just not aware they're being abused. They view it as a relationship that's special to them and is a positive in their life.
"So we're simply not aware of the full extent of the grooming that's going on. It's definitely likely to be much greater than we know."
And the scale of the problem is also thought to be greatly under-reported because even youngsters who are aware that they are being groomed, don't come forward.
"They feel ashamed and guilty and they don't think other people will understand," said Heather, who explained the charity had been working with the BBC on the storyline for nearly a year. "They say they don't want to tell their parents or friends.
"There is a massive power imbalance with the groomer and the young person. They use manipulation to hold the person in the relationship.
"It increases the risks of being in future abusive relationships and being at risk of other sexual exploitation and can affect mental health.
"It takes a lot of courage to come forward, but we want young people to know they can come forward and get support from Childline."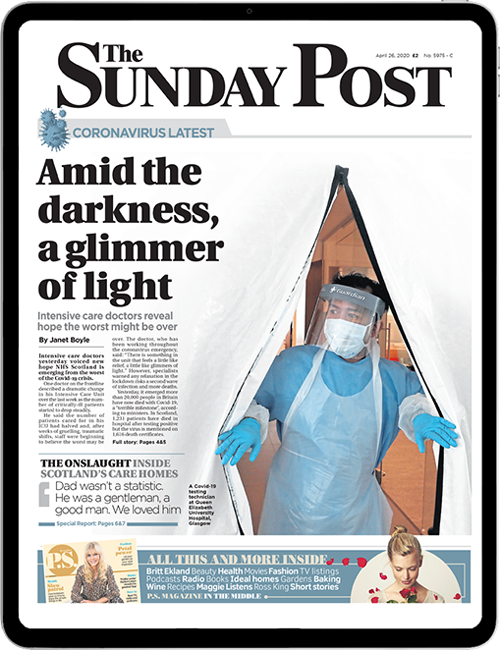 Enjoy the convenience of having The Sunday Post delivered as a digital ePaper straight to your smartphone, tablet or computer.
Subscribe for only £5.49 a month and enjoy all the benefits of the printed paper as a digital replica.
Subscribe