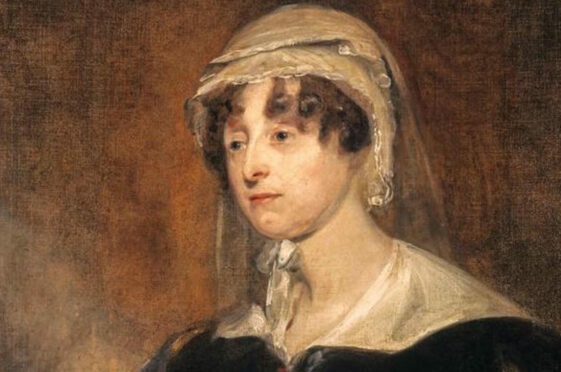 She has been called Scotland's secret songstress but now the work of Carolina Oliphant, Lady Nairne, is to be celebrated on stage.
A show at the Dumfries and Galloway Arts Festival later this month will tell the story of the elusive writer of some of the country's most famous traditional songs, including Charlie Is My Darling and Will Ye No' Come Back Again.
Oliphant, a contemporary of Robert Burns, went to great lengths to conceal her identity when penning them, so much so that even her husband wasn't aware of her talents.
The play is written by retired college lecturer Dave Dewar, who has specialised in recent years in telling the tales of Scotland's unsung heroes.
Previously, he's told the story of civil engineer Thomas Telford and the Reverend Henry Duncan, who spread the savings bank movement from a small village in Dumfriesshire to the world.
"We punch well above our weight in Scotland, in terms of worldwide history," he said. "We've got all sorts of people that have done amazing things, but are not always credited with what they've done.
"I'm particularly interested in Lady Nairne because there's a big intrigue about her. She wrote a lot of songs which are classics, but she insisted on anonymity throughout her life and never got the credit.
"I was curious to know why she did it, and just more about her because even today, she's not that well known. Some of the songs she's written are better known than her."
There are a number of theories as to why it was only after the posthumous release of Lays from Strathearn in 1846 that her identity was revealed.
One is her strict Episcopalian upbringing, where self-effacement and modesty were seen as great virtues. It's also thought she feared the popularity of her songs would wane if people knew she was a woman.
There was also the fact that her husband was in the British Army, but she was writing songs sympathetic to the rebel cause having come from a Jacobite family.
The new play follows a 2019 book by a descendant, musician Freeland Barbour, who went through his family history to piece together the story of this elusive songwriter.
Charlie was her darling: The secret songstress behind some of Scotland's most famous folk tunes
Taking on the role of Lady Nairne is cellist and singer Wendy Weatherby, who was no stranger to the songs but has learned plenty about the woman behind them.
"I didn't really know very much about her," she said. "I think that's the way she wanted it initially.
"She was a quite cultured woman and she was writing a lot of stuff in Scots, which her father wouldn't have approved of even though they were all Scottish and Jacobite sympathisers. It was not seen as a done thing for a lady of her class.
"I think she liked a good dreich tune. There's a lot of people getting killed and lying in the cold clay, but she has written some quite cheery ones too.
"There are quite a few that I had never even heard of. I'm quite looking forward to singing them and playing them."
There are 14 songs included in the show, from the well-known classics like The Rowan Tree to more obscure numbers.
It takes the format of an interview, with Dewar questioning Weatherby's Lady Nairne between renditions.
Dewar said: "I always have an actor or actress playing the part of the person, which brings it alive rather than just reading a history book or listening to a lecture.
"I interview the person to probe into what makes them tick. I can sometimes give them a hard time, so it's not an easy ride, I ask some penetrating questions."
Weatherby added: "We'll all be in costume, but it won't be hugely staged. It's more of a sort of questions and music sort of thing. It's always been pretty well received –  I guess people like to learn something but not in a taxing way.
"We were going to do it with just singing and cello but I thought that would be a wee bit glum for people, you want something a wee bit more uplifting sometimes so Sandy Brechin the accordionist is there too, also playing the publisher, Robert Purdie. And there's plenty of opportunities for folk to join in if they feel the urge!"
---
Cultural Connections presents Lady Nairne – Scotland's Secret Songstress, May 26, 7:30pm, Easterbrook Hall, Dumfries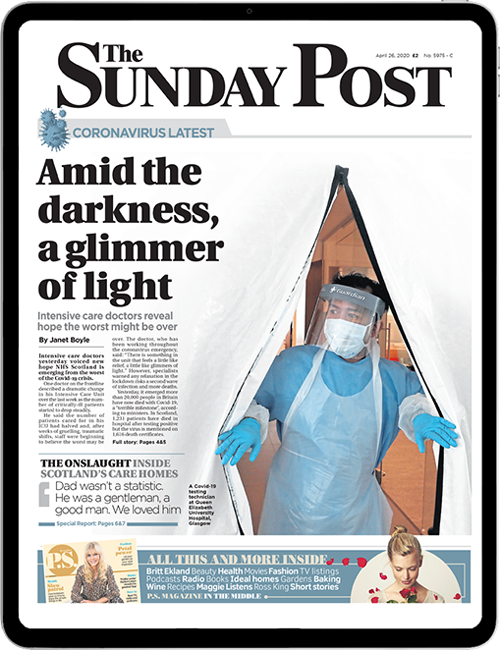 Enjoy the convenience of having The Sunday Post delivered as a digital ePaper straight to your smartphone, tablet or computer.
Subscribe for only £5.49 a month and enjoy all the benefits of the printed paper as a digital replica.
Subscribe