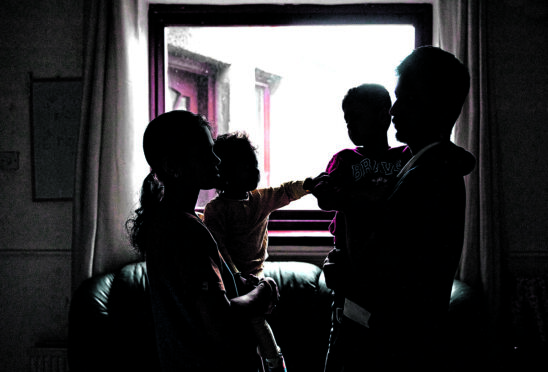 A torture victim who claims to have been savagely beaten and had a petrol-dowsed bag tied around his head by Sri Lankan police says Scotland's national force is being used to whitewash the country's brutal regime.
Police Scotland has been criticised by human rights campaigners for helping train Sri Lankan officers who have been linked to torture, abduction and killings of ethnic minority Tamils.
The force says the programme will improve policing but the Sri Lanka training is currently in limbo while it is reviewed by the Foreign Office. Today, one alleged victim of police brutality, who fled their country in fear for his life, has spoken of his ordeal, saying Scots police are naive to work with the Sri Lankan authorities and give their implicit approval for what is happening.
The business student, 33, now based in Scotland, who is too afraid to be identified for fear of reprisals against his family in Sri Lanka, showed the deep scars on his back allegedly inflicted by torturers who beat him for eight days.
Justice minister accused of misleading MSP over why Police Scotland training programme in Sri Lanka was suspended
He was branded with lit cigarettes and his captors kept a petrol-dowsed plastic bag over his head until he became unconscious. He said: "I did not believe I would survive after I was abducted off the street and taken blindfolded to a torture centre where I was beaten and abused day after day.
"Your police may believe they are doing something to improve the way we are being treated in Sri Lanka, but our police and security forces are using them. They are not interested in human rights.
"If Scotland wants to help my people, stop providing police training and help feed Tamil families who have been forced into poverty because of the violent regime we are living under."
The young dad had been studying in Edinburgh for more than a year before returning to Sri Lanka in August when his father became ill. He said: "Thousands of Tamils disappeared as a result of civil unrest in Sri Lanka, and their families still do not know what happened to them.
"The civil war has been over since 2009. But the regime in charge now is determined to eradicate the Tamil people. Kidnappings and torture happen to anyone who shows support for our community.
"When I returned to Sri Lanka, I tried not to think I would be a target because all I had done was try and help people in need.
"But I was grabbed from the street and put into a white van and taken away. I did not think I would see my wife and children, or the rest of my family, ever again."
After being driven blindfolded for several hours, the man was taken into a building where he was tortured. He said: "I had a plastic bag with petrol in it placed over my head. I thought I might die. I became unconscious. When I woke up I was back in a concrete room which had blood on the walls."
Torturers used lit cigarettes to brand him, forced his head under water until he blacked out, and whipped, beat and kicked him.
The student was only released after his family scraped together money to pay a bribe to free him, and he fled Sri Lanka for Scotland last month with his wife and two children. He said: "If my family had not found bribe money, I would have been killed. I can never return home."
Torture victims are planning protests when Sri Lankan President Gotabaya Rajapaksa, who has been accused of war crimes and genocide, arrives in Glasgow for the Cop26 climate change conference.
Police Scotland has previously invited Sri Lankan officers to Tulliallan Police College as well as having officers travel to Sri Lanka to train police there. The force says it trains officers under UK Government oversight to develop community policing and support the victims of sex crimes.
Frances Harrison of the International Truth and Justice Project, which has investigated police behaviour in Sri Lanka, said: "The Sri Lankans boast about their Police Scotland training. They use it to bolster their credibility and whitewash the torture and abuses going on in the country.
"One of the areas Police Scotland say they provide training for is to improve the detection of sex crimes, particularly against women. Sri Lanka has a long history of using sexual violence as a means of torture of both men and women.
"A United Nations report showed sexual violence was an actual policy with victims able to actually document which police stations it has been happening in.
"I'm sure Police Scotland would be shocked to learn the reality but now there are victims in Scotland bravely speaking for the first time about their own personal experiences of torture and abuse, they can hear for themselves what is happening.
"If Scotland was to withdraw these training programmes it would send a very powerful message to Sri Lanka that their abuses are unacceptable to the international community."
MSP Mercedes Villalba has repeatedly called on Scottish Justice Secretary Keith Brown to intervene and end the involvement with Sri Lanka.
She said: "I'm horrified at the scale of human rights abuses being perpetrated in Sri Lanka as highlighted by this harrowing testimony. Police Scotland must immediately suspend all activities with countries which engage in human rights abuses.
"The justice minister must also show leadership by launching a full-scale review of Police Scotland's International Development and Innovation Unit, to determine whether its activities are truly compatible with the Scottish Government's aim for Scotland to be a champion of international human rights".
Assistant Chief Constable Gary Ritchie said: "Police Scotland's values of integrity, fairness, respect and a commitment to upholding human rights are at the heart of everything we do.
"This includes our work in Sri Lanka, which supports the realisation of the United Nations Sustainable Development Goals, particularly gender equality, reduced inequality, peace and justice."
The Scottish Government said: "Training programmes provided by Police Scotland in Sri Lanka are aimed at improving community policing and gender equality, with all training underpinned by equality and human rights.
"It is a matter for the chief constable of Police Scotland to agree the details of any training programme in Sri Lanka, with oversight and scrutiny of his decisions being provided by the Scottish Police Authority. "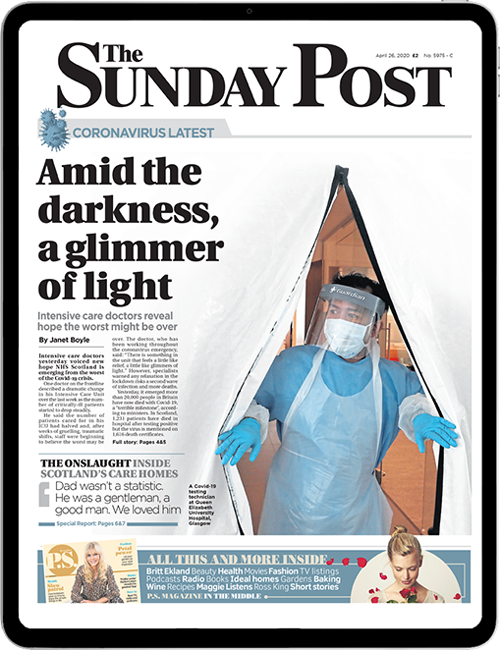 Enjoy the convenience of having The Sunday Post delivered as a digital ePaper straight to your smartphone, tablet or computer.
Subscribe for only £5.49 a month and enjoy all the benefits of the printed paper as a digital replica.
Subscribe