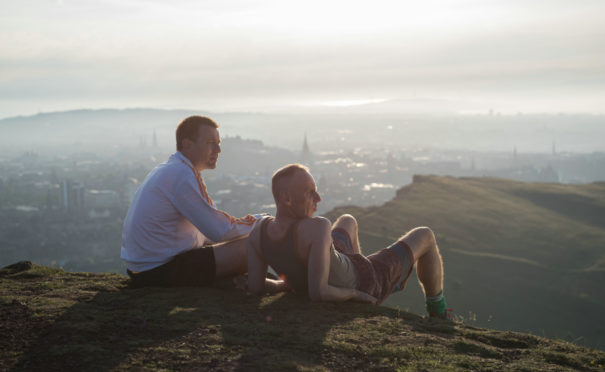 It took 21 years to make a sequel to Trainspotting – and while one of stars of the seminal Scottish film has confirmed his interest in a third film, the writer says it could take just as long again for it to happen.
Ewen Bremner, who played Spud in the 1996 original and 2017 follow-up, said he would be on board with another Trainspotting sequel. "These characters live on in people's imaginations and dwell in their consciousness in a way that's unusual," the 48-year-old Edinburgh actor said.
"Certainly in Scottish culture there was never anything really like it before. It's a richly created world that Irvine Welsh has made and plotted out that people have latched on to. If the team behind it want to do more with it, they should. Irvine, Danny Boyle and the rest of the gang are very smart people, so they're not going to embark on something they don't feel has good ambition or an opportunity to do something worth doing – they won't just do it for the money.
"Any film made outside the studio model is a little miracle – it's a ridiculous puzzle that has to be pieced together. But I hope they are able to do what they want to do.
"It could be something that happens soon or it could be another 20 years."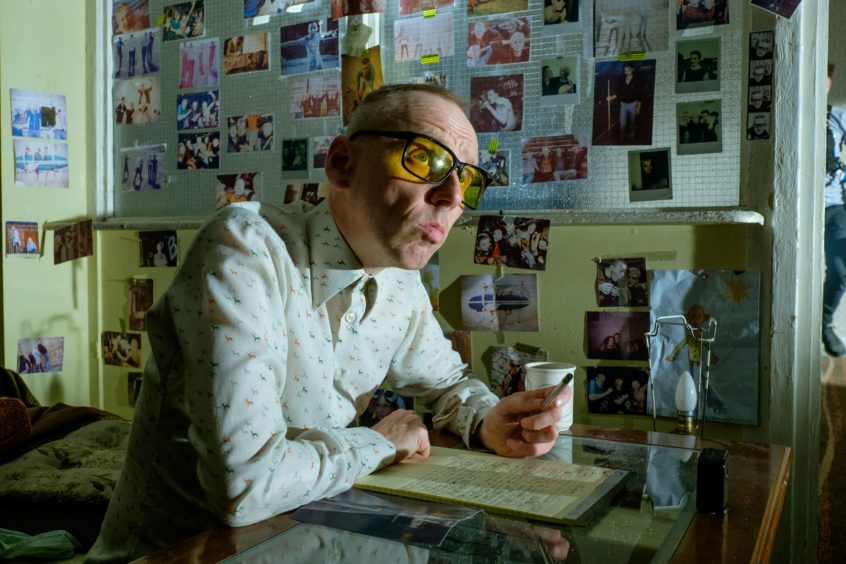 In an interview last year, author Irvine Welsh said he was interested in seeing a third film in the Trainspotting series, which also star Ewan McGregor, Robert Carlyle and Jonny Lee Miller.
"It took us long enough to work up the bottle to do number two," Irvine added. "They'll all be in a rest home by the time we have the bottle to do number three.
"We'd have to get moving on it pretty quickly. But it's something that would be massively interesting to me."
One film Ewen has managed to complete against the odds is Creation Stories, in which he plays Scottish record boss Alan McGee, the man who famously discovered Oasis at King Tut's in Glasgow.
Filming was completed last year and a final edit is nearing completion.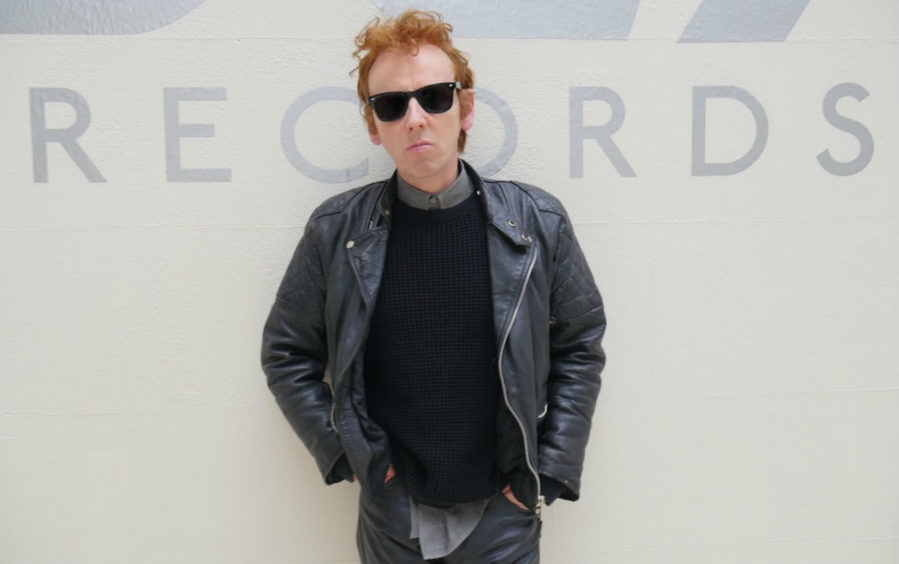 "It was a film that was supposed to happen for a couple of years and was trying to get on its feet for a long time," continued Ewen, who has also starred in Pearl Harbor, Black Hawk Down and Wonder Woman.
"We were never really sure it was going to happen, but it did. It's a mad film and I really think it's going to be something else.
"Fingers crossed they can keep the excess and passion of it, because there are some things in the film that may make the distributors nervous. I'm hoping they can maintain the integrity of it and not be forced to compromise too much.
"I'm not sure when it will come out, because with independent films they have to take their own time and they don't have the massive injection of money that studio films have in order to book a release date in advance."
Another independent film starring Ewen that is currently on the festival circuit is Gutterbee, which receives its UK premiere at the Glasgow Film Festival on Saturday.
"I'm delighted it's premiering there, because it's a great festival," Ewen said. "I'm curious to see how the film's humour translates to Scottish audiences, because it really does have its own flavour. You can't put it in a box and compare it to others.
"It has a sense of humour that's a little bit nuts but it's also sweet. It makes its own rules and is quite a kooky film."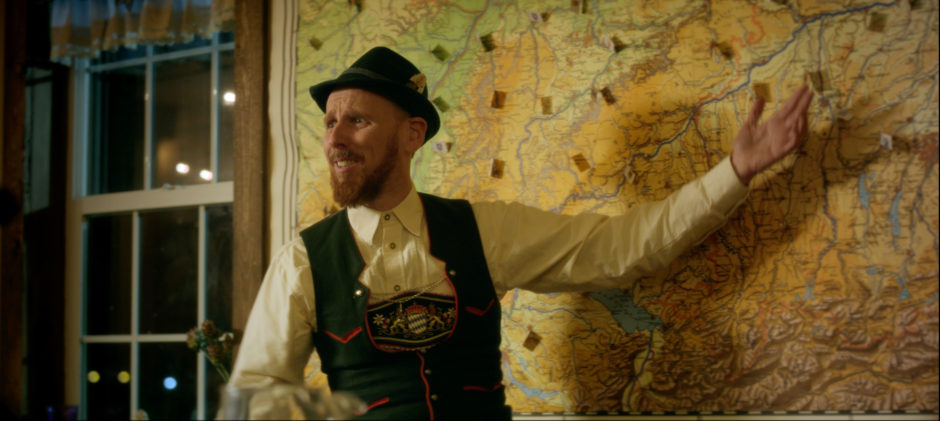 Ewen plays lederhosen-wearing Edward, a lost soul who comes to small-town America from Germany to try to fulfil his late parents' dream of opening a sausage restaurant. The actor was recruited by his friend, cinematographer Anthony Dod Mantle, who worked on the film with Danish writer-director Ulrich Thomsen. But Ewen wasn't convinced at first.
"I asked them to send me the script, and when I read it I couldn't see how I could do anything I'd feel happy about," he admitted.
"We went back and forth with it for a while and, in the end, I could just tell they both believed in it so much.
"In my experience, that energy, belief and passion is worth more than anything else. Something can look perfect on the page, but you get on set and it's like working in a wooden box.
"My character is a depressed alcoholic who's in the last chance saloon when he washes up in this town, drinking himself into a hole until he meets a small-time conman who gives Edward confidence and persuades him the dream is something that they can manifest.
"The film is an affectionate look at America and its sense of identity and idea of itself. America has a sort of schizophrenic nature of being a nation of immigrants who are frightened of outsiders, so we enjoyed looking at the contradiction of that."
Just like his character, Ewen is an immigrant to America, now living in New York, but he hasn't faced any of the barriers or prejudice his character in the film does.
"New York is probably the most ethnically diverse place on the planet, so it's in a bit of a bubble compared to most of America.
"Personally, it's been easy for me to be here and obviously I'm a white man not on the poverty line, so I'm immune to a lot of the horrific policies circulating just now."
Up next for Ewen is a play, Hangmen, which opens on Broadway this week.
"It's written by Martin McDonagh, who has written a number of plays and also films like Three Billboards Outside Ebbing, Missouri and In Bruges," Ewen added.
"It was in the West End and now we've brought it to New York. It's the reason I'm not coming to Glasgow with Gutterbee, as the timing of it made it impossible to travel across.
"I do still come home often, though, to get a little bit of time with the family in Edinburgh, and to visit elsewhere in Scotland and also London."
And, if things work out, he might be filming in Edinburgh again one day as he steps back into the shoes of Spud with the rest of the Trainspotting gang.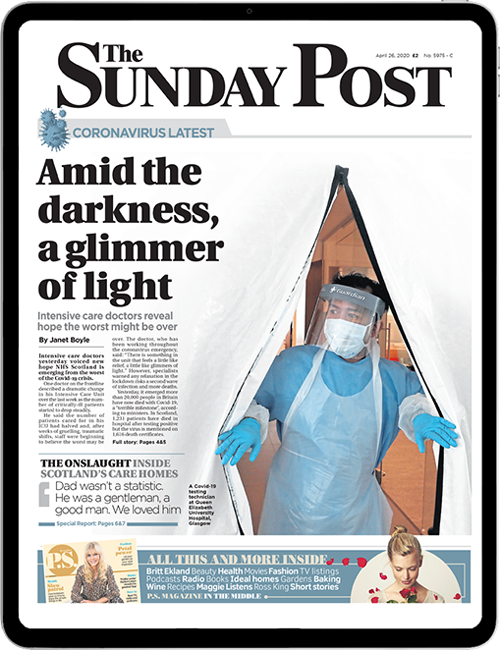 Enjoy the convenience of having The Sunday Post delivered as a digital ePaper straight to your smartphone, tablet or computer.
Subscribe for only £5.49 a month and enjoy all the benefits of the printed paper as a digital replica.
Subscribe