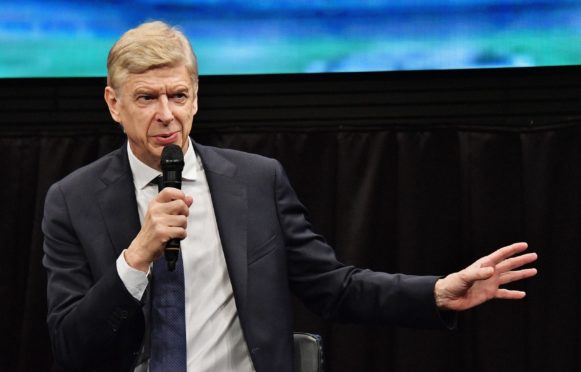 Arsene Wenger is a football man.
So when he says it's time for the offside rule to be changed, he is speaking for the entire game.
He knows it, I know it, clubs know it and fans know it.
In fact, to borrow a phrase Inverness Caledonian Thistle used this week while having a pop at another insane SFA disciplinary decision – and more on that later – the dogs in the street know it!
The introduction of VAR has made the offside rule – as it stands – not fit for purpose. It's as simple as that.
Arsene Wenger wants it to change so if any part of a player's body, that can be used to score a goal, is in line with or behind the relevant defender, they are onside.
That seems far more sensible to me than what we're currently seeing – players being called offside for the end of a toenail being in front of the defender.
Wenger is working as FIFA's head of global development these days. So when I read his comments about changing the rule, I was delighted.
VAR has caused all sorts of bother and, if it were up to, me
I'd scrap it tomorrow
That's it, I thought. Finally common sense is about to prevail here.
I should have known it wouldn't be long until the letdown came along.
The rules of football are dictated by the International Football Association Board (IFAB), which is made up of the FAs of the four home nations and four FIFA representatives.
Their AGM is taking place on Saturday.
However, they have said Wenger's proposal to change the offside rule will not be voted on – and will therefore not be ratified in time for this year's European Championships.
I'm sorry, but that's a joke – and it's not a very funny one.
VAR has caused all sorts of bother since it came into wider usage.
Actually, if it were up to me, I'd scrap it tomorrow and throw it in the river.
I'm OK with goal-line technology, but that's the limit for me these days. VAR has been too damaging to the game.
Unfortunately, I suspect we're stuck with it. So the next best thing is adapting the rules to fit it.
That's what Arsene Wenger has proposed.
And I guarantee you he wouldn't have opened his mouth if he didn't have strong indications that people at big clubs would back him.
Arsene isn't a rules man, he isn't a ref.
He comes from the playing side of things, and he knows which way the wind is blowing on this issue.
Like him, I know from speaking to current and ex-players that what people in the game want when it comes to the offside rule is "daylight".
It should be no more complicated than that.
If there is clear daylight between an attacker and the last defender, then it should be called offside.
If there is no daylight, the attacker should be onside.
That's a black-and-white rule for something that should be a black-and-white issue.
It does not have to be what it has become since VAR has been involved.
How many decisions have we seen where somebody is called offside for a single part of their anatomy being millimetres on the wrong side of the line?
I've lost count – and I've had enough.
Clearly, Arsene Wenger has, too.
It's time he was listened to, and it's time IFAB got their finger out and acted on the advice they're being given by people in the know.
The alternative is the game continuing to be ruined by clueless idiots.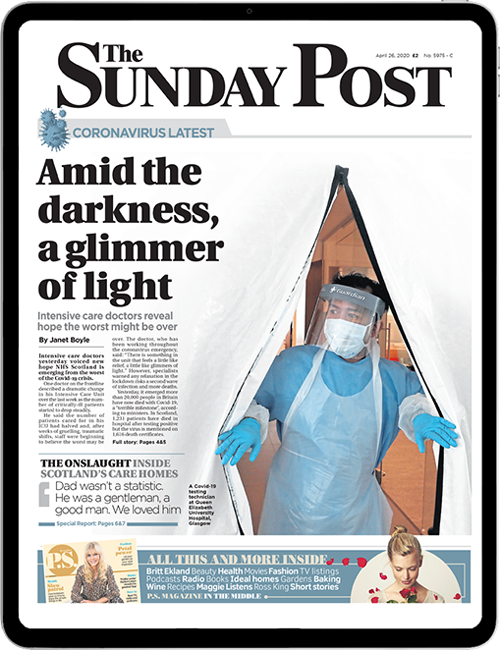 Enjoy the convenience of having The Sunday Post delivered as a digital ePaper straight to your smartphone, tablet or computer.
Subscribe for only £5.49 a month and enjoy all the benefits of the printed paper as a digital replica.
Subscribe