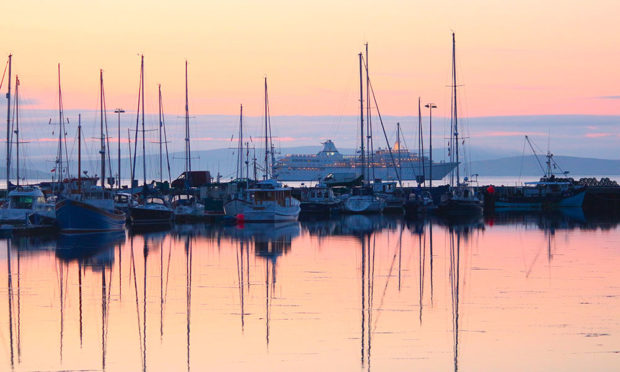 Whether we like it or not, Brexit and its unknown final outcomes will have some effect on almost all our industries.
We have already witnessed its impact on tourism at national and local levels with more and more Brits choosing to holiday at home during a time of economic uncertainty, says Michael Morrison, business development manager at Cruise Orkney (www.cruise-orkney.com)
Here, Michael tells us more about what makes Orkney so special….
---
Our currency has for some time suffered on exchange rates, making the UK an even more attractive place to spend quality holiday time for tourists from further afield.
Increasing tourism numbers can be viewed and analysed in many ways depending not just on statistic but on sentiment, tourism management maintaining a quality visitor experience.  Tourism is all encompassing and must cater for the needs and aspirations of all who arrive in a destination whether they are there for a few hours, a few days, a week or even longer. Tourists arrive with certain expectations based on marketing campaigns, third party stories, destination reputation or just simple curiosity.
Whoever you are, where ever you come from, however you arrive here and for however long you choose to stay in Orkney, one thing is for certain; you are very welcome.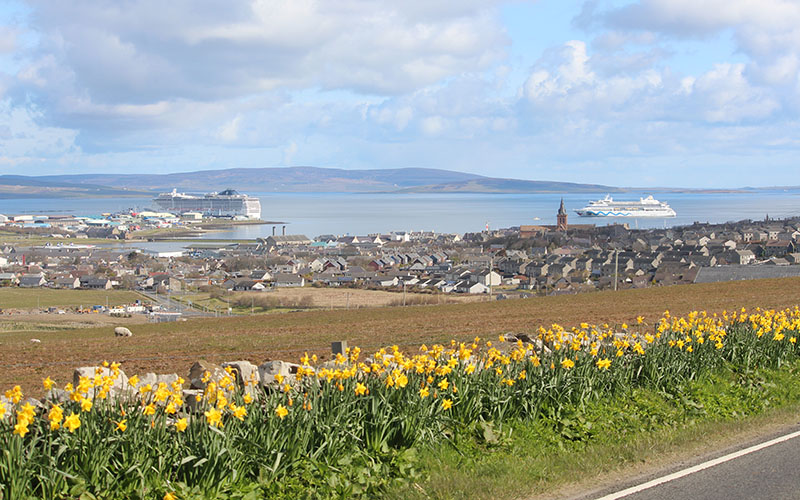 Meeting and exceeding expectations of a customer base which has disparate demographics, bilateral aspirations (depending on length of stay) and varying spending power requires entrepreneurial skills to manage the success of Orkney's tourism and create reinvention of the overall product offering.
Orcadians, in their quiet and understated manner do just this, and for those of you who are return visitors to Orkney, you will notice some changes.
Not resting on our laurels with the globally renowned World Heritage Site, Wartime History, the 12th century St Magnus Cathedral plus a wealth of arts and crafts, several local businesses who service both residents of Orkney and tourism visitors alike have been busy.
The Orkney Distilling Company in Kirkwall opened its doors only last year and is already winning national awards for its outstanding gin selection.
Local jewellers Sheila Fleet have recently converted a local parish church in Tankerness into a superb café and gallery in addition to their outlet in Bridge Street Kirkwall.
The most northerly wildlife centre in the UK is Fern Valley located at Tingwall in the Parish of Rendall. Here you can see geckos and snakes to mice and meerkats, yes meerkats in Orkney, but if you take a trip across to the island of Stronsay via Orkney Ferries, you can see Buffalo, all 170 of them!! the local farmer invites to pop by. Well I did mention earlier that tourism is all encompassing!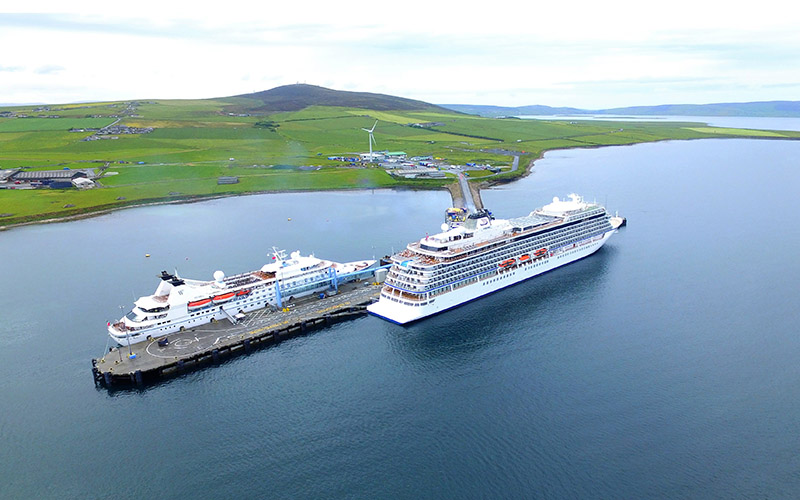 In 2019, the scuttling of the German Fleet in Scapa Flow, Europe's largest natural harbour, will be commemorated on its 100th anniversary. A special fund to help retell the remarkable tale of the scuttling of the German fleet has been launched Orkney Islands Council. Following the end of World War 1, Germany had to surrender most of its naval fleet as part of the Armistice agreement. A total of 74 ships of the German High Seas Fleet arrived in Scapa Flow for internment. On 21 June 1919, acting under the mistaken belief that peace talks had failed, Rear Admiral Ludwig von Reuter gave the command to scuttle the entire German Fleet in the Flow — to prevent them from falling into the hands of the British and Allied forces. A total of 50 ships went to the seafloor. Updates on Commemoration developments can be found by clicking the link here.
Over 700 visiting yachts last season visited the marinas located in Kirkwall, Stromness and Westray and we fully expect this number to be exceeded in 2019 and there are future plans to extend the marinas capability for larger and additional capacity.
Orkney remains the cruise capital of the United Kingdom as we receive more destination cruise ship port calls in one season that any other destination in the Country. This is a tremendous accolade for such a small community and the team that deliver the marine tourism products and services are very proud of this accolade and will not release it lightly. In 2019 around 170 cruise ships will visit our islands and not just explore what Kirkwall has to offer; Stromness will have multiple visits as will the north isles of Orkney giving cruise visitors the opportunity to savour what the whole of Orkney has to offer.
Did you know that Orkney has in 2019 been voted as the best place in the UK in which to live? It comes as no surprise to us at all as the quality and pace of life here is so very special, crafted by centuries of custom and tradition which are still surprisingly relevant in today's frenetic world.
Breathe the fresh air, savour the vistas and panoramas, embrace the culture and feel the uniqueness of wonderful Orkney.
*To find out more and visit Cruise Orkney website, click here: www.cruise-orkney.com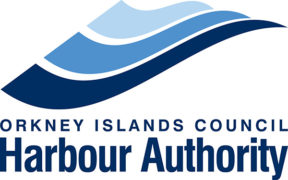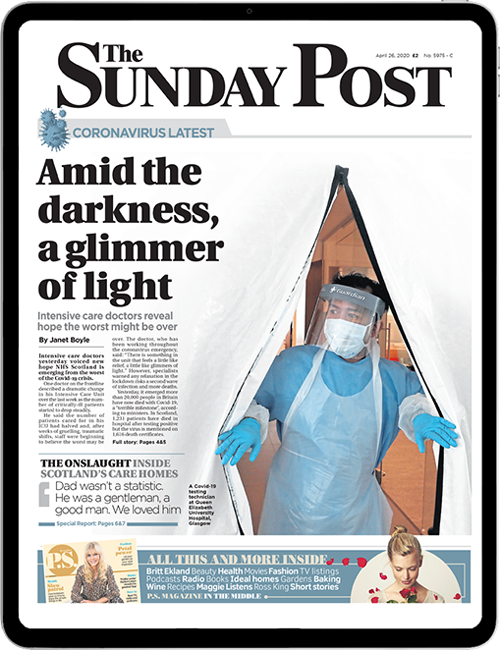 Enjoy the convenience of having The Sunday Post delivered as a digital ePaper straight to your smartphone, tablet or computer.
Subscribe for only £5.49 a month and enjoy all the benefits of the printed paper as a digital replica.
Subscribe