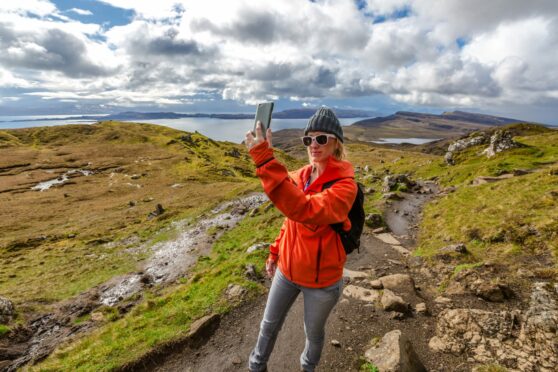 A staffing crisis in Scotland's tourism industry could force many operators out of business, trade experts fear.
The country is readying for a bumper season as international flights edge back to pre-pandemic levels, cruise ships are once again in demand and many staycationers look to enjoy holidays cancelled during lockdown.
That's the good news. The bad? The industry is about 45,000 workers short, meaning hotels, restaurants and attractions are struggling to cope and many are having to cut their services and hours to stay operational.
Visitors are urged to plan ahead and book because spare capacity for "drop-in" rooms and restaurant tables could be much more limited than before Covid and Brexit.
Chief executive of the Scottish Tourism Alliance Marc Crothall, who sits on the Scottish Tourism Emergency Response Group (Sterg) tasked with steering the industry out of the pandemic, said: "We are now faced with a dilemma. Where we have opened the doors again, we have reasonable demand and obligation to bookings that were made before the pandemic.
"The cruise sector is 85% back in demand. The signs are of a buoyant recovery in the American market and the air routes are returning as well but, unfortunately, we have a 45,000-people hole in the workforce because of the combination of Covid and Brexit."
Asked if Scotland's tourism businesses will survive, he said: "Some won't, that's the brutal fact."
Before the pandemic, in 2019, there were 220,000 people working in the Scottish tourism industry, according to Skills Development Scotland data. European workers, who were the backbone of Scotland's hotels, restaurants, and tourist attractions, left for home during lockdown's furlough schemes and did not or could not return. Classed as unskilled labour, they are required to go through a lengthy and costly visa process to work in the UK. Many don't bother and opt for the ease of accessing work elsewhere in Europe. Others, according to tourism chiefs, no longer feel welcome in the UK.
The sector has significantly increased its average pay rate to attract and compete for staff, according to Crothall. It is also looking at other measures to bolster its workforce. For example, Skye hotelier and voluntary director of tourism body SkyeConnect Gary Curley has launched an employee assistance programme that includes counselling and legal advice, offers accommodation and pays the top end of the real living wage.
But migration and visa bureaucracy is dissuading European staff from applying to work in the UK. Leon Thompson, executive director of UKHospitality Scotland whose members run more than 7,000 venues across the country from large hotels and restaurant chains to pub groups, said businesses would be forced to reduce their service as a result of staff shortages. He said: "A lot of EU nationals applied for UK settled status but the pandemic disrupted that. They headed back to their own countries and haven't returned to Scotland because there is work available in the EU, which is perceived as being more welcoming of migrant labour. But in Scotland we have businesses desperate for EU nationals to work here, particularly in rural areas.
"Without a workforce, businesses are having to restrict the number of hours they are open. Some hotels are not offering 100% occupancy, while some restaurants are keeping the number of covers lower.
"The frustrating thing is businesses coming out of the pandemic need to trade at optimum level to make money because they accumulated a lot of unprecedented debt over the pandemic. Some are looking at a 200% rise in the costs and there is a limit to what you can pass on to a customer before they no longer see value for money in their purchases. But the staffing issue is a fundamental challenge because if you don't have the workers you can't deliver the service and make the money needed in order to keep going."
His members are now trying to attract the over-50s and people with disabilities into the sector and are pushing for an extension to the international Youth Mobility Visa, which allows 18 to 30-year-olds to apply to live and work in the UK for two years, to 27 EU countries. Europeans are currently not eligible to apply. Thompson said: "Labour coming from oversees is vital for any economy that wants to grow, hospitality is not alone in trying to manage these staffing challenges. Although we are possibly an extreme case."
Gordon Morrison, who heads the Association of Scottish Visitor Attractions, representing about 500 destinations in Scotland, said: "In our sector, depending on where you were in the county, up to one in five of the workforce were migrants.
"Brexit meant they did not feel welcome in the UK but that is not the case for Scotland."
Outer Hebrides Tourism chief executive Sarah MacLean said: "There is absolutely a staffing crisis in the hospitality sector locally. We are expecting a busy season, bookings and enquiries through our Visit Hebrides site are very healthy but we already know a number of key businesses are having to limit opening hours and their overall offering."
Crothall said that, despite its challenges, the Scottish tourism industry is open for business but advised those who want to "eat, stay and play", it's best to pre-plan and book direct with operators in advance.
He said: "The ability to drop in ad hoc for a tour space, or a seat in a restaurant or a hotel booking won't be like it used to be. So pre-plan and pre-book. Scotland will definitely be open."
Eat, stay and play?
It's the slogan for Scotland's tourism but operators in all three areas admit concern.
The Restaurant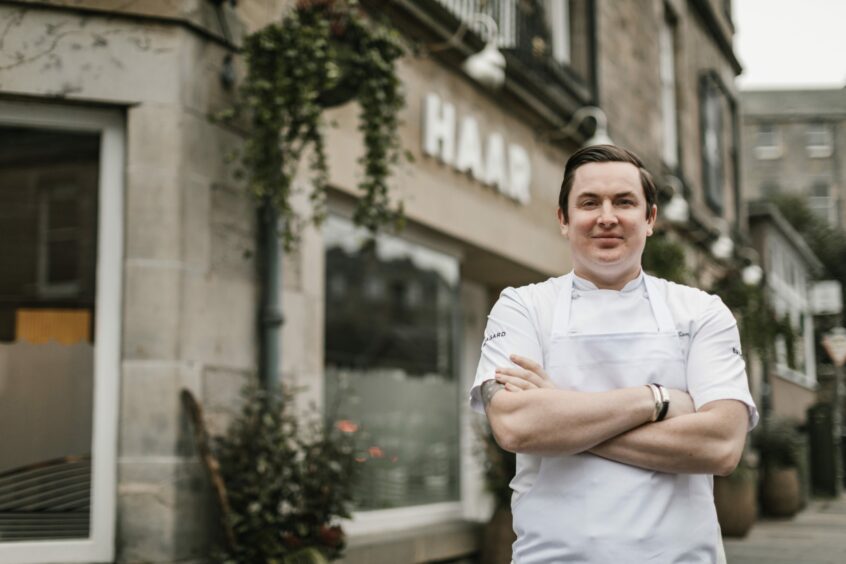 Restaurateur Dean Banks, says it is an anxious time because a staffing crisis is combining with soaring costs.
Banks, who trained with Rick Stein, employs 21 staff at the Pompadour, Waldorf Astoria, in Edinburgh, 19 at his Haar restaurant in St Andrews and eight in the nationwide Haar At Home service, and says: "Brexit has been the biggest player in the staff crisis but it has been brushed under the carpet because of the pandemic.
"Edinburgh and St Andrews are driven by the tourist industry in peak summer months and usually we would have staff, many from Europe, but that has been massively reduced because of Brexit. It is not just the difficulty getting visas but some people have been turned-off coming to the UK. There was ease of access when we were in the EU. Why would they go to the hassle of coming to Britain, and the bother of filling out the forms when, for example, if they are from Germany they can just go to Italy without a visa?"
Banks, 33, who started his career rustling up bacon rolls in a corner shop and went on to become a 2018 finalist in BBC1's MasterChef: The Professionals, added: "At the Pompadour, we were struggling to retain staff. There has been big competition with the industry, hiking up the wage brackets. On average, our wage bill is 30% higher than pre-pandemic. The two years of being open and closed because of lockdowns mean we have lost this next generation of 16, 17 and 18-year-olds joining the industry."
To retain staff he offers a four-day week on the full-time annual salary. With his energy bills soaring from £15k per year to £45k, and food costs increased by 10%, Banks has had to diversify to survive. He is reluctant to raise his prices but says the sustainability of businesses is threatened.
"Either customers understand the cost for the customer increases exponentially, or it gets sorted out by the government," he said. "It's like the Wild West out there. I fight for everything. I can't tell you the last day I didn't have anxiety."
The Attraction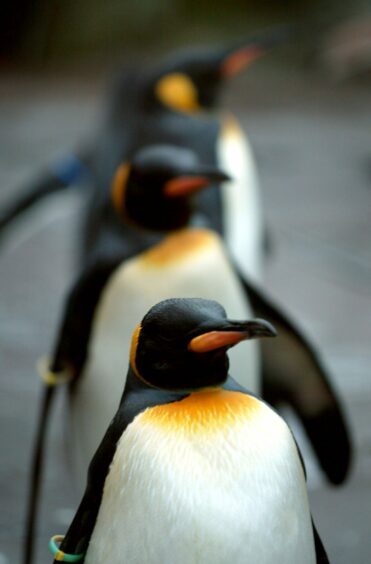 Edinburgh Zoo and The Highland Wildlife Park near Aviemore – as largely outdoor attractions – enjoyed bumper support last year despite Covid-19. Both are part of the conservation charity the Royal Zoological Society of Scotland, and membership at the zoo soared from 24,000 at the start of the pandemic to more than 40,000. The Highland Wildlife Park drew 150,000 visitors, the second largest attendance in its 50-year history.
While neither attraction relies on overseas labour, Ben Supple, the society's director of engagement and business development, told The Sunday Post, it has been "indirectly" hit by the staffing crisis. He said: "One of the biggest problems is around recruitment and keeping pace with the demand. Our teams have done well in ensuring a fantastic level of visitor experience.
The visitor experience, retail and catering teams at Highland Wildlife Park comprise about 30 members of staff but in our busy year last year we were running consistently with five or six vacancies – which is a significant percentage.
"We currently have a vacancy for a cook and for a catering team leader at the park. The adverts have been live for four months and we haven't had any suitably qualified people for those roles."
He said additional staff would also be needed for the new £6 million Scotland's Wildlife Discovery Centre due to open next year.
Supple explained: "There is definitely a knock-on impact from Brexit, reducing the available workforce overall. If local hotels for example are able to rely less on a workforce from Europe (by employing locally) then there are fewer potential employees to go around."
Other issues involved accommodation and travel costs which the organisation was attempting to counter by laying on free buses for staff. It is also looking at providing accommodation.
The Hotel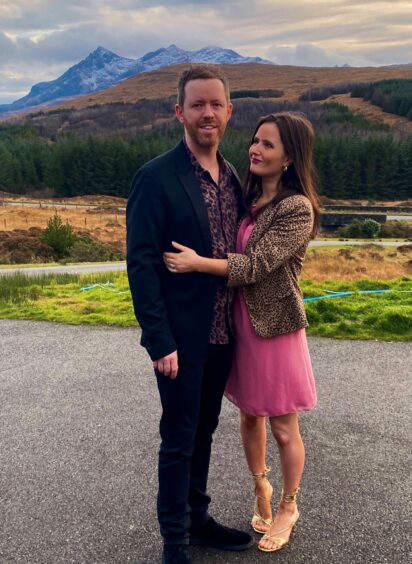 Sligachan Hotel at the foot of the Isle of Skye's spectacular Cuillin mountain range has been in the Campbell family for 100 years. Deirdre Curley, 32, and her husband Gary, 42, who together have son Oscar, 12, and daughter Stella, three, have been running the hotel and its award-winning Seumas' Whisky Bar for four-and-a-half years.
Gary said: "Before Brexit, about 30% staff of the were from Europe but it has been much more difficult for people from the continent to come to the UK and work in the hospitality sector because they no longer have the same freedom of travel. We have had to try to recruit more people from the UK, which hasn't been easy because of the pandemic.
"There are vacancies we just can't fill because of a skills shortage. Chefs are highly skilled and a lot left the industry during the pandemic to take on other work and decided not to come back. So we had people leaving because of Covid and people leaving because of Brexit. In a normal busy season we would have about 50 employees, at the moment we have 35. We have another five coming but not until June and only for the summer season.
"Like many other businesses, we are not able to open our bar for two days of the week because we just don't have the staff. It is usually a hot spot on Skye. The frustrating thing for the whole sector is that instead of being able to bounce back after two years of Covid, we have a much slower return to recovery and growth as we aren't able to get the staff.
"The only solution right now is for the government to ease visa requirements for people from Europe who want to work in hospitality in the UK. A lot of businesses need this to be a good year. We are lucky because we are in a busy area in Skye. We will survive and move forward but many others won't because they can't get enough staff to deliver their service."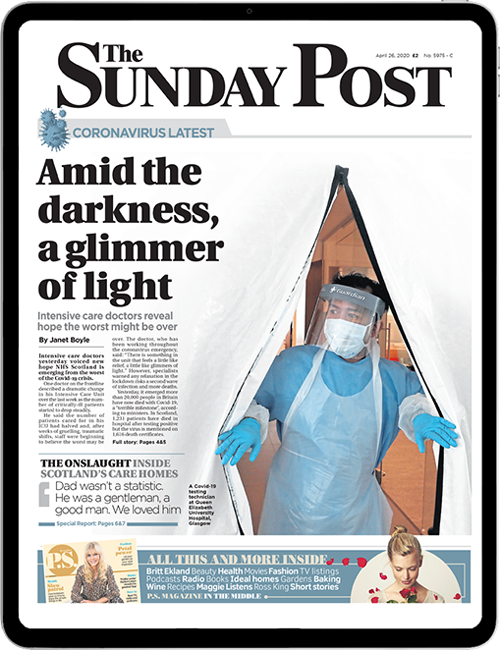 Enjoy the convenience of having The Sunday Post delivered as a digital ePaper straight to your smartphone, tablet or computer.
Subscribe for only £5.49 a month and enjoy all the benefits of the printed paper as a digital replica.
Subscribe