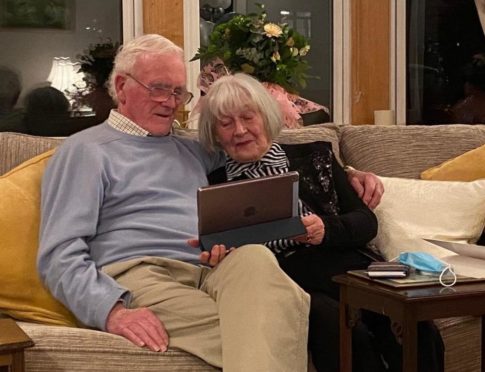 Ever been told you should write a book? Well, why don't you? Because you don't need to worry about the process of actually putting pen to paper, as the world's leading private memoir and autobiography service – LifeBook – does that for you.
Its interviewers and ghost writers collate your story in a book for family members to cherish for generations to come. If you are looking for a project, contact LifeBook and write your life story.
You would think the bond between a couple married 60 years could not get any stronger – but, for Isobel and Jim Quigley, it did. The couple, from Burnside in Lanarkshire, took on the challenge of writing their life stories with LifeBook and during the process became even closer.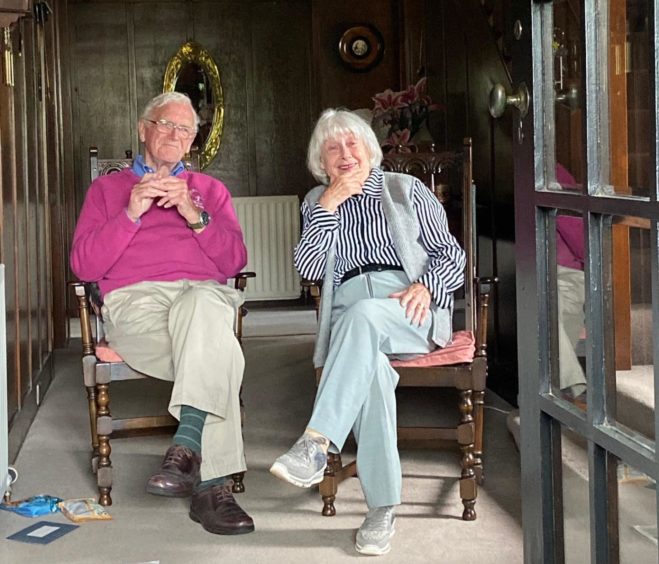 Their book-writing experience began with more than a dozen, hour-long, one-to-one sessions with their interviewer, and ended with them receiving not just one but two books for their efforts.
Retired schoolteacher Isobel, 85, penned A Journey Through My Life while former GP husband, Jim, 89, wrote A Doctor In The Family.
"Unexpected twin" Jim's arrival into the world was a huge surprise and, as his book recalls, his life continued to feature many surprises along the way, not least meeting wife Isobel.
He explained: "We had an unusual start to our relationship because we met three times within seven days.
"We first met at the Paisley Royal (hospital) where I was a student as Isobel was there with her mum who'd broken her arm. "Then on Saturday I saw her on a bus back to Glasgow and I thought 'she is reasonably good-looking'.
"Then on the Wednesday, we had an evening of dance at Glasgow University Union which I went to, and there she was!"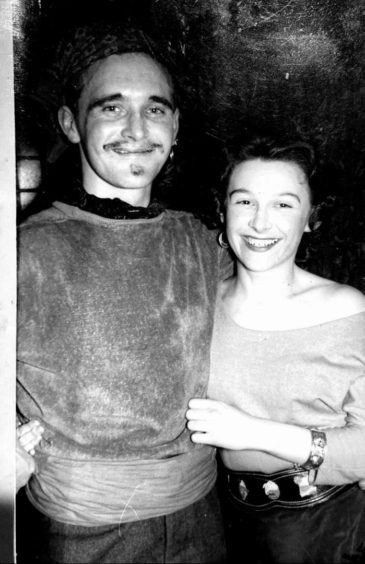 That was 65 years ago. They married in February 1961 and 25 years later, as they marked their silver anniversary, another huge surprise was in store – their son David sent them to Bali to celebrate.
What a life it has been for the Scottish couple. Both dedicated their lives and careers to caring for people: Isobel as a primary school teacher and Jim as a doctor, following in the footsteps of his father and two uncles, but the pair hadn't considered writing a book until David encouraged it.
David said he saw the benefits of their book-writing "way before they were published".
"Genuinely, we did see what it was doing in terms of mum and dad's engagement with the process and for them individually, but also as a couple. It did a lot for them as a couple," he said.
"We are a close family, but this whole process gelled us all and it reminded us of the value in having a close family unit."
Isobel wanted to capture how different life was then compared to now and found the experience created a stronger bond with Jim.
She said: "We learned so much about ourselves – and each other. The books brought us both closer together."
Jim laughed: "Once we started delving into our past, the thing that amazed me most was that we were still married!"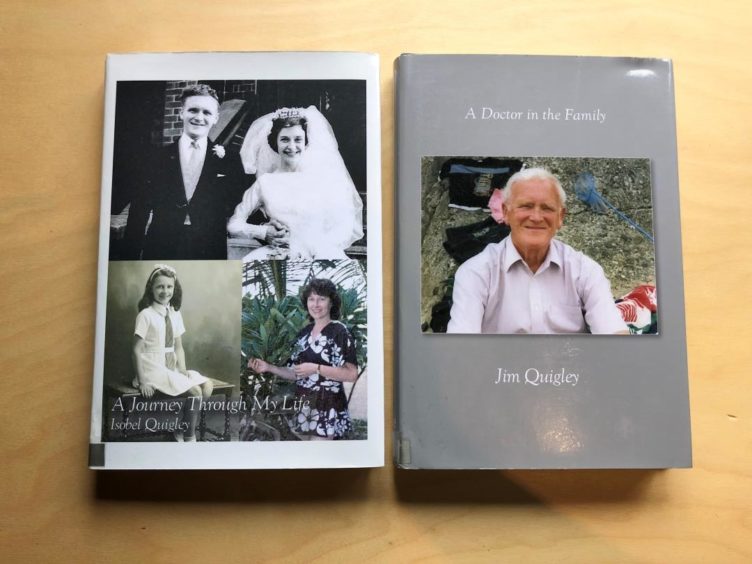 David added: "I sadly never met mum or dad's fathers, but I know they were very fond and respectful of their fathers, so their accounts personified my grandparents, which was really valuable. What I would have given for reading a LifeBook from my grandfathers."
Keen for others to reap the benefits from the LifeBook experience, Isobel added: "It's only when you sit back and think about your life you realise 'gosh, I've achieved quite a lot'."
---
Find out more about putting your life story to paper. With the LifeBook team working virtually over video calls, it's the perfect project.
Call 0808 291 3214 or visit the website: www.lifebookuk.com/post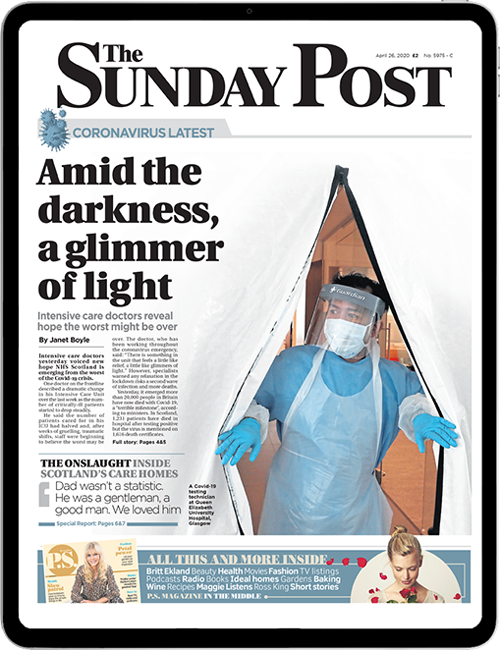 Enjoy the convenience of having The Sunday Post delivered as a digital ePaper straight to your smartphone, tablet or computer.
Subscribe for only £5.49 a month and enjoy all the benefits of the printed paper as a digital replica.
Subscribe