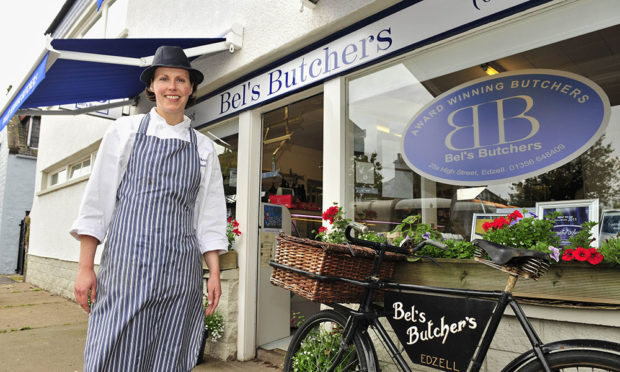 Becoming a butcher was not an obvious career choice for former nurse Bel Forbes, but a serious accident changed that. It is 12 years since Bel took over the running of the butcher's in the Angus village of Edzell. Since then she has launched a second shop in nearby Montrose and become an ambassador for the red meat industry in Scotland.
In 2017 she joined forces with rugby star Stuart Hogg (pictured with Bel below) as part of a Quality Meat Scotland campaign to raise the profile of the taste and traceability of Scotch Beef PGI.
A member of the Scotch Butchers' Club, Bel is passionate about Scotch Beef and this  comes across to her customers and 24 members of staff at the award-winning Bel's Butchers. But her route into the profession was not a straightforward one.
She explained: "I always had a love of food and have cooked from a young age, so when I had a life-changing accident and I couldn't carry on nursing I thought I could turn my hand to working in the food industry.
"I injured my left leg badly in a horse-riding accident in New Zealand and ended up undergoing a number of operations, resulting in prolonged period of rest and rehabilitation.
"I had wanted to run a coffee shop in Angus and bake cakes, but the only business that was for sale in the area at that time was the butcher's."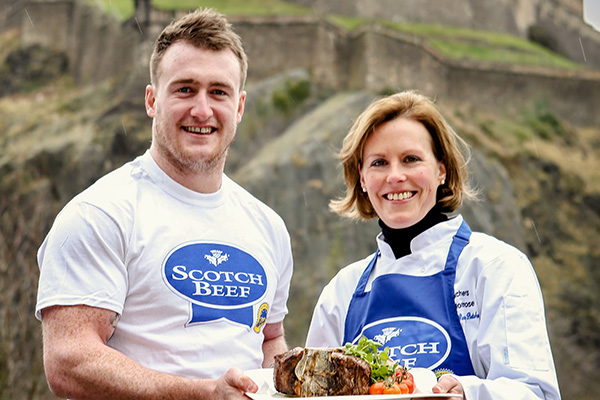 With her husband John's support (he comes from an agricultural background), Bel took over the shop that has become "the biggest learning curve I have ever had".
Early starts and late nights – coupled with paperwork, serving customers and dealing with suppliers – have been the mother of two's way of life for the past 12 years.
She admitted: "It's not a job but a lifestyle. I simply couldn't do it if I didn't love it.
"To hang meat on the bone for three to four weeks and wait for it to mature is so exciting because, when you see that cut, you know it will taste amazing by the texture, grain and colour.
"I am a great lover of red meat, and my husband and two daughters are just as enthusiastic as me. We are huge carnivores in our family!"
Now, as a champion for Scotch Beef, Bel encourages Scots to eat quality Scotch Beef, not only because of the taste but because of the health benefits.
She said: "The health benefits of Scotch Beef are underrated. We have to remember that Scotch Beef is highly nutritious and full of vitamins, minerals and essential amino acids we need for our bodies to function.
"We are not talking about eating meat every night of the week. But we should be eating good-quality meat like Scotch Beef because of the provenance, authenticity of the meat, the welfare of the animals and how it's treated and hung.
"This is so important for the customer to understand."
*Scotch Beef is always traceable, local and quality assured. To find out more click the link here.
A CUT ABOVE THE REST
Bel's love of cooking and knowledge of meat means she frequently tucks into Scotch Beef products and enjoys preparing them.Here she shares her five favourite cuts:
Sirloin and fillet roast:
This is on the bone, like a T-bone, but bigger, and has the delicious taste of a sirloin as well as the lovely tenderness of a fillet. It is so easy to cook, just 10 minutes per 500g in the oven at 200°C for rare.
Sirloin or rib eye roast:
Just like the sirloin and fillet, a well-aged rolled sirloin or a rib eye roast is perfect for a roast dinner. It is so easy to cook, just 10 minutes per 500g in the oven at 200°C for rare, then let it stand for 20-30 minutes.
Skirt (off the flank):
This cut is perfect for cooking a stew. Slow cooking is best, like a braising steak. At Bel's Butchers, we cut it into 5cm squares. Sear them and then add all your ingredients (like onions, garlic, herbs, and red wine) to make a casserole. Add a good beef stock or consommé (concentrated beef soup). Put the casserole in the slow cooker all day or slow cook in the oven at 130°C for five hours. Make more than you need, and freeze for another day.
Bone-in hough (shin of beef):
This beef shin has to be slow-cooked on the bone. The bone marrow gives the meat a lovely flavour and this cut is perfect for a steak and kidney pie or casserole.
Rump
For the best steak baguette at a summer barbecue, you cannot beat thin-cut rump steak. It should be cut at only 0.5cm in thickness and then marinade with extra virgin olive oil, garlic, rosemary or chilli. It only takes a few minutes on the barbecue, turning it once.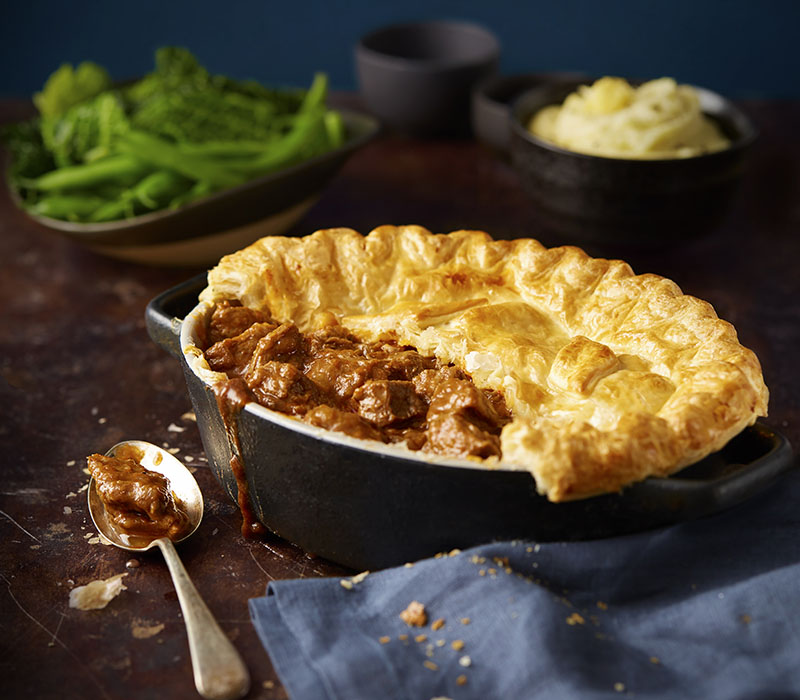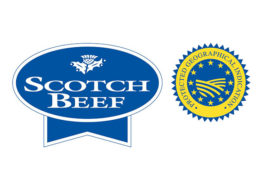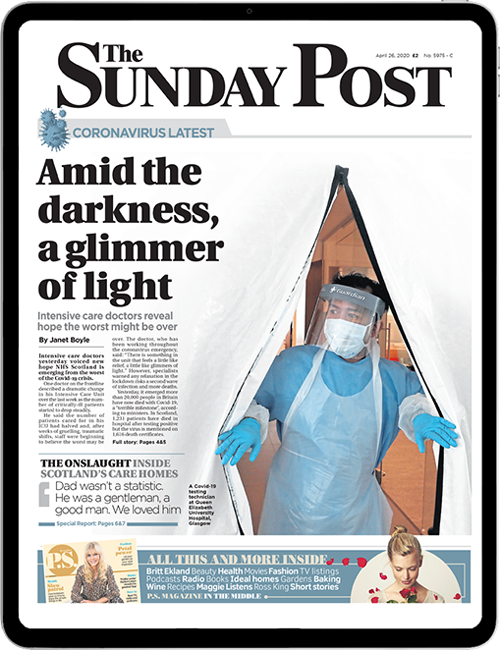 Enjoy the convenience of having The Sunday Post delivered as a digital ePaper straight to your smartphone, tablet or computer.
Subscribe for only £5.49 a month and enjoy all the benefits of the printed paper as a digital replica.
Subscribe