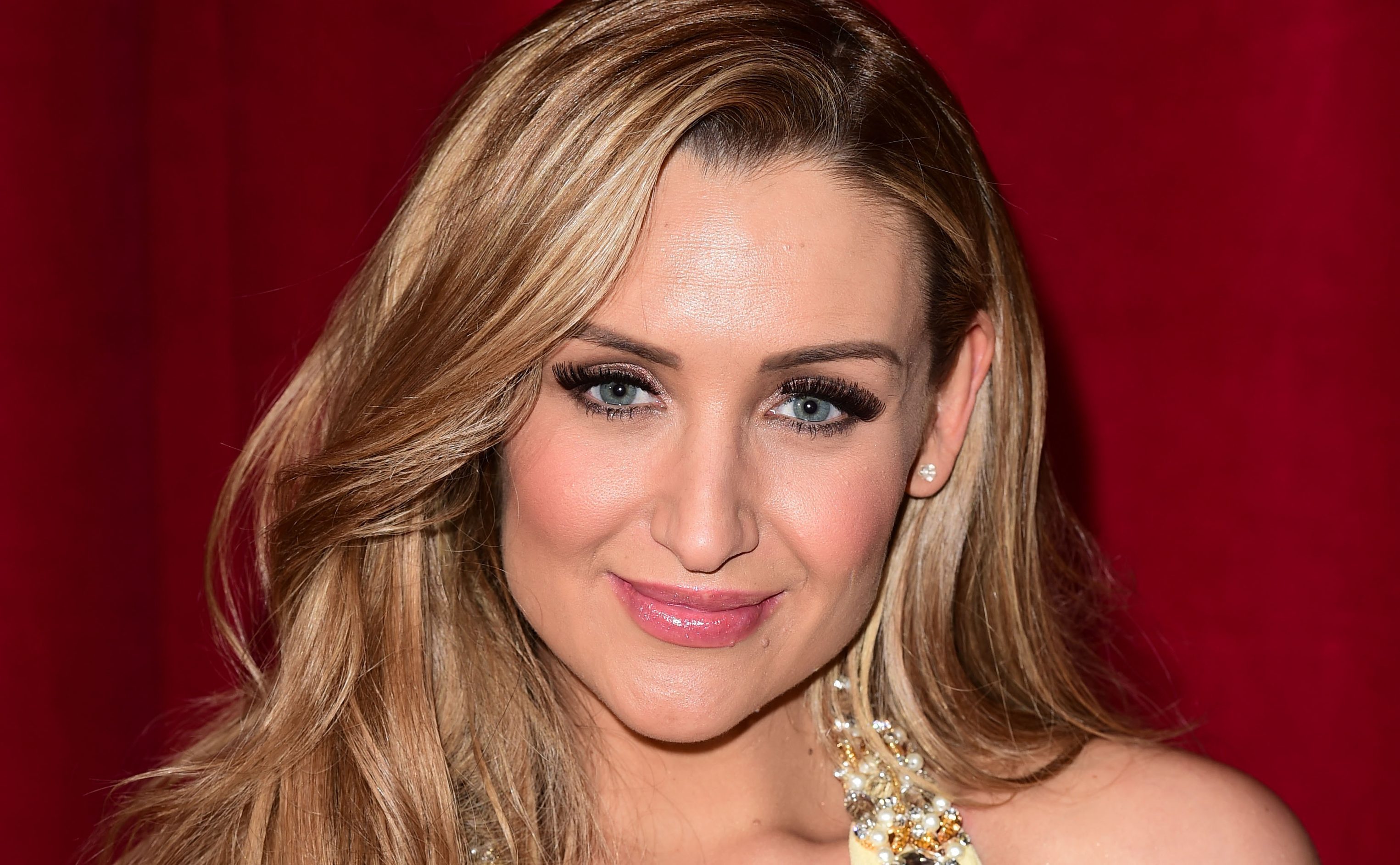 CORONATION STREET star Catherine Tyldesley says image-mad celebs have to get real.
Catherine, who plays Eva Price, is a photographer's dream, be it on red carpet duty or a snatched bikini beach shot.
But the hugely likeable Manchester lass insists she's determined that impressionable fans get the proper picture.
"I know there are a lot of girls out there who are constantly seeing images in the media that have been heavily airbrushed," says Catherine, 33, as she joins iN10 for a chat on the Salford set of the ITV soap.
"Nobody knows what anybody looks like in real life anymore.
"Celebrities who use the airbrush create body dysmorphia and all sorts of problems.
"It's always in the back of my mind when I'm posting things such as healthy recipes or workout routines for new mums on Instagram.
"I hope people look at me and think, 'Oh, she's normal' and what I'm doing is attainable. People need to get back to reality.
"Some of these apps are amazing, but we're all lying to ourselves. Nobody looks like what they're posting.
"That's where things are going sour. In the past I've done magazine shoots where they've got rid of a stretch mark on my boob or dimple on my bum.
"But I've become much more aware of it. I feel I have a responsibility and don't airbrush anything I put up.
"Otherwise people would see me in real life and realise I don't look like that."
Catherine's recipes and workouts for new mums are the ones she's put into – highly effective it has to be said – practice after the birth of baby Alfie 14 months ago.
He's the first child for Catherine and personal trainer husband Tom, whom she wed exactly one year ago today after a whirlwind romance.
"Getting married was the happiest day of my life and I'm very, very lucky," she admits.
And like new mums everywhere, Catherine loves talking about the tiny bundle of joy who has transformed their lives.
"This is the best job in the world – nothing else compares.
"When you have a little one, they're all that matters. I went from being very selfish to suddenly not, and being all the happier for it.
"He's a cheeky little monkey and I feel like I can have a proper conversation with him now.
"He adores music and he's happiest when he's running around singing. It's amazing to see this little person unfolding."
Combining motherhood with the hectic world of TV soap filming has made for the steepest of learning curves since Alfie's arrival.
But everyone – both sides of the family as well as friends – have rallied round to make it work.
"I remember when I first had him saying I'd find that work/life balance," she confides. "But now I don't think you ever do and I'm having to come to terms with that.
"While I love my job, I feel like I'm spinning plates all the time. There's no such thing as a routine.
"I can be told I'm in at 7am and then it changes to 11am, or the other way round. Technically, we're on call six days a week and while it's rare we'll be asked to work a weekend, we have to be there at the drop of a hat, really.
"That's the importance of having a brilliant support network and everyone just chipping in.
"I've been a jobbing actor for a long time, so you get used to adapting. I've lived out of suitcases, but in this job you're not on the road so you know you'll be going home every night."
Catherine is far from alone in juggling both childcare and Weatherfield dramas with, as she says, "a real baby boom" in recent times.
Samia Ghadie, Jennie McAlpine and the now-departed Paula Lane have all had babies.
"The funny thing is we've all had boys," says Catherine.
"We've shared our pregnancies and now our kids play together.
"I was with Jennie last weekend and our boys had a little play date. I feel lucky it's happened at the same time. If we're tired or stressed, the others know just what it's like."
What's kept Catherine busy, as always, are the drama-packed soap goings-on. And there's plenty currently on the go for Eva.
Tomorrow's episode sees Aidan, played by Shayne Ward, calling for hush at the anniversary party, with Eva convinced he's going to propose.
But she's still unaware of the affair with Maria (Samia Longchambon) that has re-started.
"Eva's been living in a rose-tinted little bubble," explains Catherine.
"She's still friendly with Maria and isn't remotely suspicious.
"Eva's been dropping wedding hints without realising Aidan is torn between the pair of them.
"She just hopes Aidan makes a commitment as getting married is all she's ever wanted.
"But things are going to get explosive and you wouldn't want to cross Eva. This is the best storyline I've ever had and I'm so grateful."
The enthusiasm and passion positively radiates from Catherine.
She says, quite simply, that when it comes to work, it doesn't get any better.
"This is my dream job. I'd always hope there would be a home for me here," she adds.
"I see Eva growing old here. I'd like to see her in the Rovers when she's 80-odd with her boobs up to her eyeballs!
"No matter what happens in life – and of course there are other things I want to do – I'd like to think there's a place for me at Corrie. I adore it."
What makes Catherine even more appreciative of having a leading role in the nation's longest-running soap is that she has had more than anyone's fair share of other jobs along the way.
While office and bar jobs would crop up on the CV's of most actors at some stage, Catherine has really given just about everything a go.
"I tallied up once that I had 26 'normal' jobs between acting work.
"Every time you had an audition you had to prioritise that, so I got sacked a lot.
"One of the worst was as a professional photocopier for a pest control firm where I'd just stand doing that for eight hours a day.
"I drew pictures on the files out of boredom and when I lost the job they had to re-file hundreds of them.
"The other was a factory where I had to make fish balls out of haddock. I only lasted three hours before I was physically sick and got fired."
Catherine has always been into keeping fit and keeps her enviable figure through rigorous workouts.
So, how does she make sure she always fits them in?
Creativity, in fact downright bizarre inventiveness, is the answer.
"I get really narky when I don't go the gym.
"I've done hill sprints using the stairs and a couple of months ago, when I was really busy, I used Shayne.
"I told him to jump on my back, all 14-and-a-half stone of him, and did squats with him for 15 minutes."
And with her chortles still echoing round the room, Catherine heads back off to the job and family of her dreams.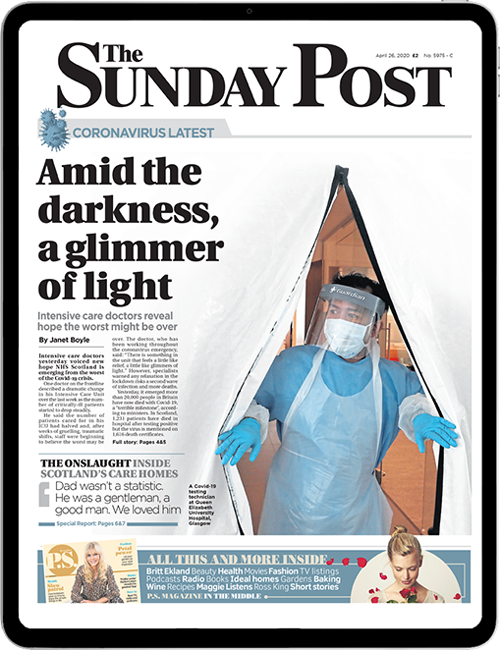 Enjoy the convenience of having The Sunday Post delivered as a digital ePaper straight to your smartphone, tablet or computer.
Subscribe for only £5.49 a month and enjoy all the benefits of the printed paper as a digital replica.
Subscribe