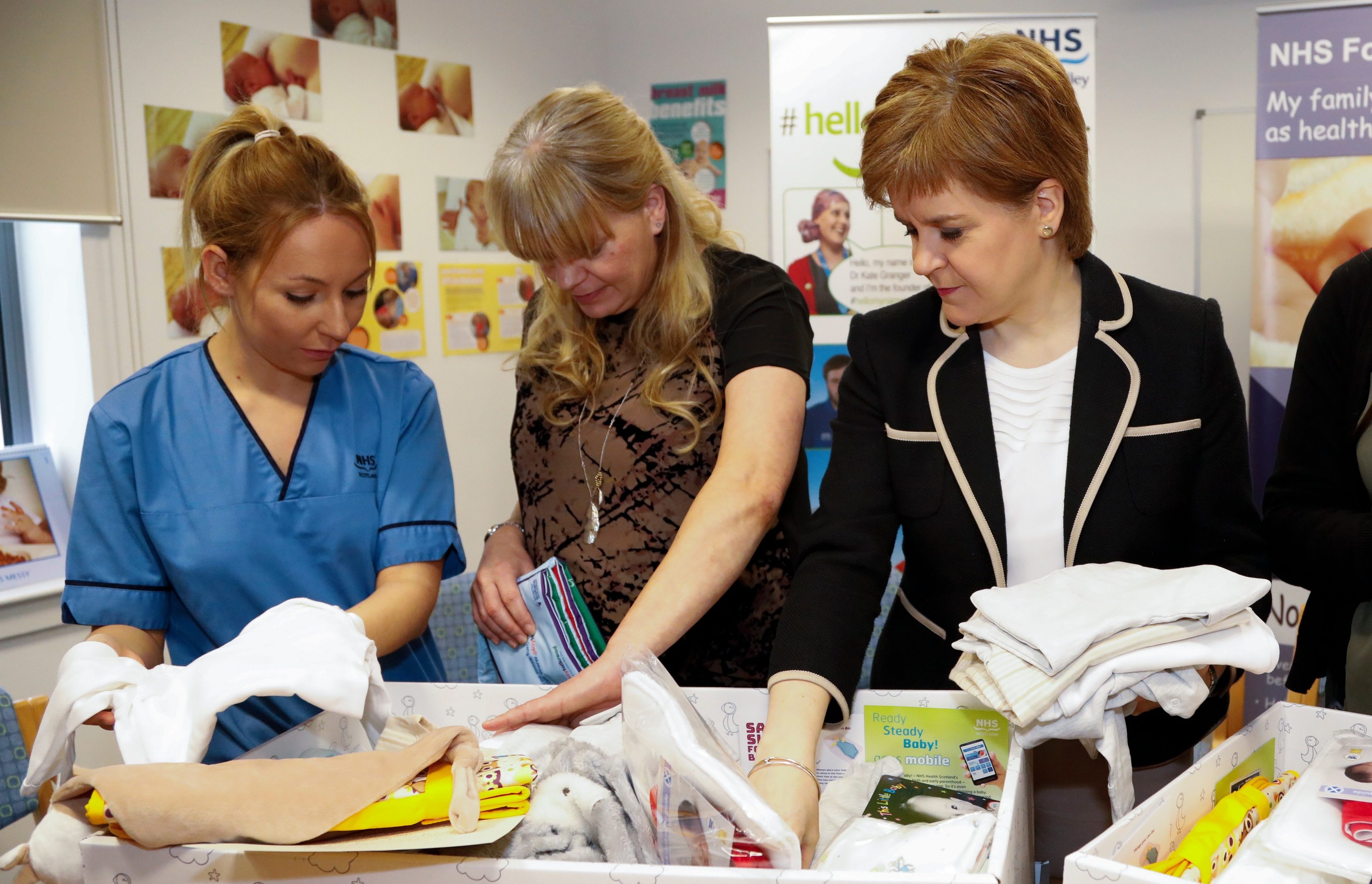 A FLAGSHIP scheme to give the parent of every newborn baby in Scotland a box of useful items is running months behind schedule.
The "baby box" initiative – a cardboard box that doubles as a makeshift crib and includes items such as bedding and clothing – was a key SNP manifesto pledge in last year's Holyrood election.
Speaking last May, Nicola Sturgeon told MSPs: "Within a year from now, every child born in Scotland will receive a baby box – a box of essential items to help level the playing field in the very first days of their life."
But the scheme is still not under way and estimated costs have risen by nearly 50% to £8.8 million a year.
The Scottish Government last night said they will start handing out the boxes across the country from the summer, but did not give a specific date or say when the rollout will be completed by.
Officials said the baby boxes, pioneered in Finland, would give children "the best possible start in life".
But Labour MSP Monica Lennon said: "The baby box is the SNP's flagship policy but Nicola Sturgeon has failed to deliver it on time or on budget.
"The scheme aims to reduce sudden infant death syndrome yet a freedom of information request revealed the SNP Government was told only a small number of parents are prepared to use the box for sleeps.
"The baby box cannot become a public health success without the confidence of parents.
"Scottish Labour has suggested ways the contents of the baby box and engagement with health professionals could help to reduce inequalities, including better breastfeeding support.
"SNP ministers are hopefully taking our advice but they need to be straight with expectant parents – will they receive a box or not?"
The SNP initially said it would cost £6m a year. However, last month it was revealed the cost will actually be £8.8m per year, or £160 per box, for the next four years.
Results of a recent evidence-gathering exercise suggested the scheme is popular but Scottish parents are reluctant to put their children to sleep in a cardboard box. The survey by researchers Kantar TNS showed half of parents would be unlikely to use the box for sleeping.
A third said they would, but only 14% said they would use it at night.
However, supporters of the initiative said that parents who had been given a real box to try out had proved more receptive to using it as a sleep space.
A Scottish Government spokesman said: "We are committed to doing everything we can to give our children the best possible start in life. Scotland's baby box has a key role to play in that, sending a strong signal of support to families right from the start of a child's life.
"Under this contract, the average cost of each baby box is approximately £160 covering all contents and logistics such as storage and delivery.
"We will keep the contents and costs of the box under constant review to ensure we continue to achieve effective value for money."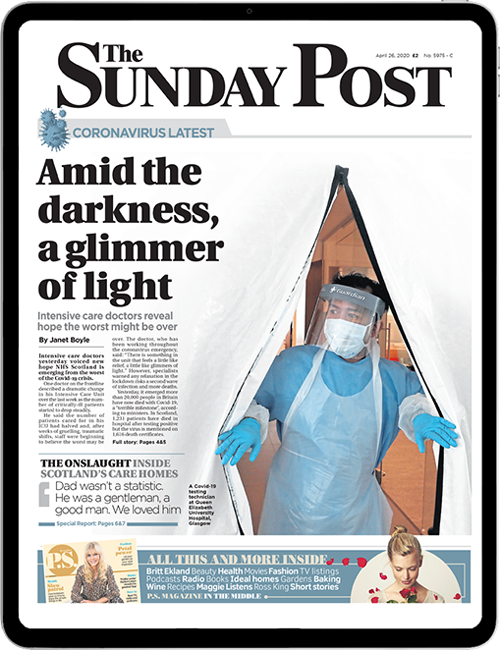 Enjoy the convenience of having The Sunday Post delivered as a digital ePaper straight to your smartphone, tablet or computer.
Subscribe for only £5.49 a month and enjoy all the benefits of the printed paper as a digital replica.
Subscribe