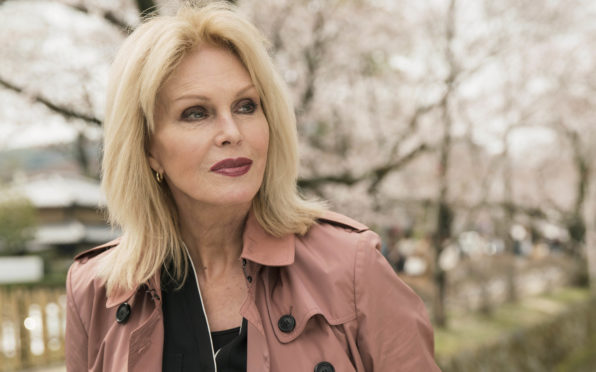 Joanna Lumley's life has taken her around the world and back again, from her childhood in Hong Kong and Malaysia, to a career that this month alone will see her passport stamped in Australia and Cuba.
However, the actress and presenter has revealed she has always had two secret getaways – Scotland and books.
The Absolutely Fabulous star told P.S. about her lifelong love of both before helping launch a visitor centre dedicated to author J.M. Barrie.
"I am three-quarters Scottish – it goes back forever – on both sides," she smiled.
"The only English bit of me is the eighth that bears the name Lumley.
"I love Scotland. My great grandfather came from Ellon in Aberdeenshire, my great, great, great, great uncle bred the first Aberdeen Angus cattle, and my mother's family, the Weirs, came from round about Elgin.
"But my father's family, give or take a generation here and there, served in India – the first in 1793."
Joanna is the patron of the Peter Pan Moat Brae Trust, which will soon launch the National Centre for Children's Literature and Storytelling in the Georgian house in Dumfries where author J.M. Barrie played the games that inspired Peter Pan.
She said: "I love Peter Pan, and I love the idea of the trust being in this beautiful Georgian house – which it saved from demolition – right on the banks of the River Nith.
"It has that feeling of JM Barrie looking out of the window, dreaming of Peter Pan, a boy who could fly, and who would never grow up. It is lovely to know the house is saved, but then much more important is that it is going to promote literature and literacy with children, to keep books and reading alive. It is one of the most important things we can teach our children.
"Children should have a hunger for books by the time they leave school."
Speaking from the London home she shares with her husband of 32 years, Stephen Barlow, a conductor and composer, she said: "We have a cottage in Dumfriesshire. We've had it for about 20 years. I thought the area was fabulous, so remote and quiet, with rolling hills, and then I saw a little ruined cottage. They said it had been empty for 50 years, but we bought and restored it and that's our place.
"We love going there. We always give a 'hurrah' when we cross the border.
"That's why we have the connection with the Moat Brae Trust. We got to hear of the centre through a friend of mine who is also a trustee of the charity."
Her late father, James, was a major in the Gurkha Rifles and was born in what is now Pakistan, as was her sister Aelene (two years her senior), while her late mother, Thyra, spent part of her childhood in the Himalayas.
Joanna, 72, who was born in Kashmir, spent her early years in Hong Kong and Malaya (now Malaysia) returning to boarding school in England aged eight.
She said: "We were read to when we were young, until we could read ourselves. It was pre-television and we were an army family travelling all the time. We only saw one film a year, usually a Disney movie, in whichever country we were in. Books were everything.
"When we came back to England and had quiet times at boarding school we were expected to read.
"When we were quite little and lay on our backs for rest after lunch on the hard wooden floorboards, a young teacher would read to us – Heidi, perhaps, or the The Silver Skates.
"The idea of stories being read was absolutely normal and I hate that dropping out of our children's lives.
"Watching a film is nothing like the same. Your imagination is on standby. I can't see the point in computer games. They seem to be so violent and competitive – they have nothing to do with reading. Reading is escaping into your own secret world."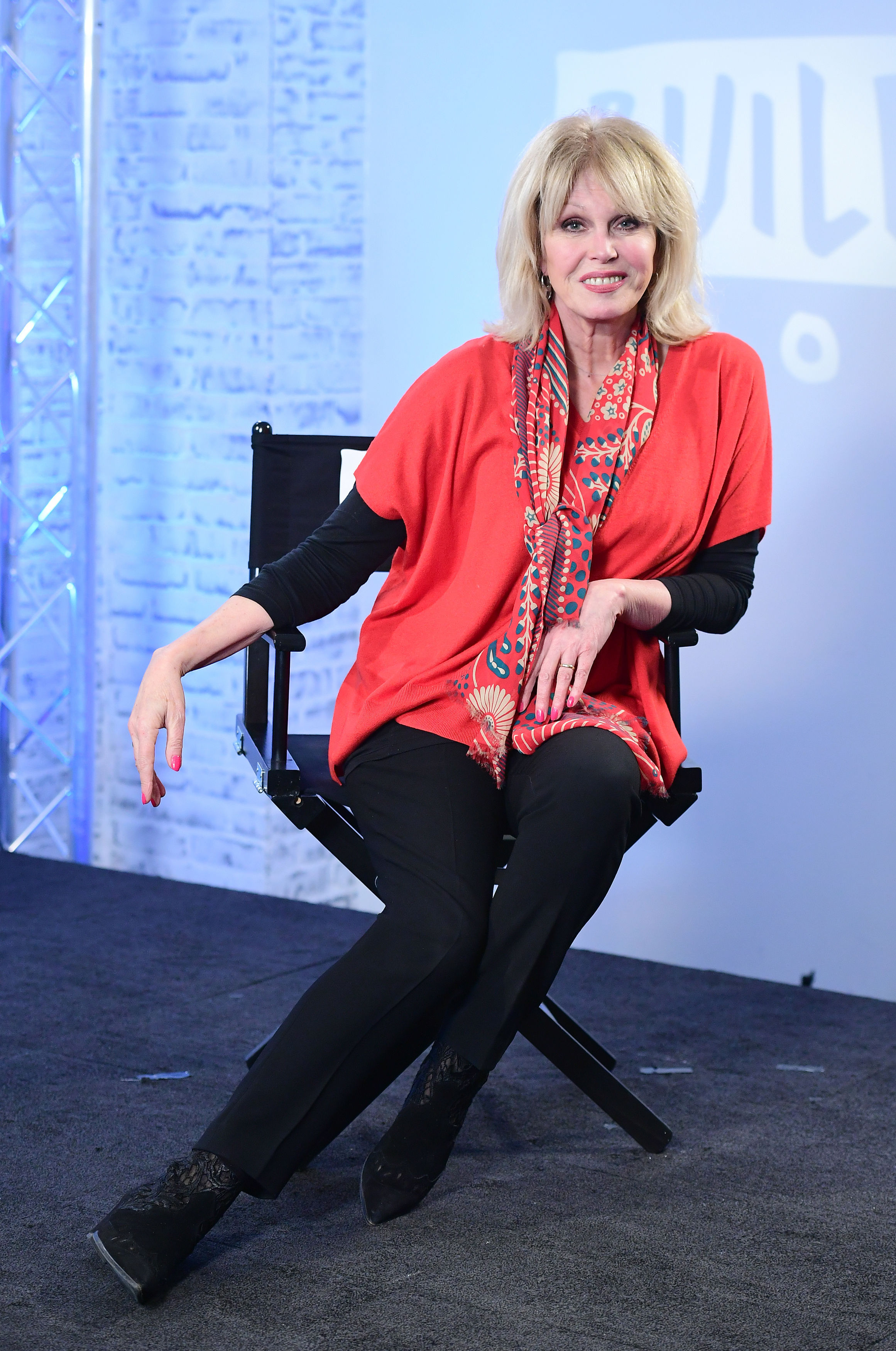 Despite being a struggling single mum to Jamie – now 51 and living near Inverness with his family – she says she always shared books with her son.
"I read Baba or Richard Scarry's excellent books to him," she said. "When he could read himself I would guide him to books I read, such as Treasure Island and Tom Sawyer.
"The Silver Curlew by Eleanor Farjeon is a beautiful book, and I read that to my granddaughters, Alice and Emily who are now 15 and 14. They are great. They are voracious readers."
And it seems it runs throughout the family. She said: "We are a family of readers. My husband is terribly bookish. The house is groaning with books, they stand in piles. They are on every shelf, and they are in the lavatory, in bathrooms, in spare rooms and the attic.
"There are books everywhere. We read any time at all, at the kitchen table, in the evening, on trains, in bed at night.
"At the moment, I'm reading Gordon Brown's My Life, Our Times, and I also have a small history of King John going.
"I can read anything except bad writing. I always have about five or six books that I'm reading but some are too heavy to take on the tube.
"Today I was on the tube and I took Bill Naughton's Voices From A Journal.
"Somebody I once met said,'I don't have time for reading, I live life'.
"That, I thought, was one of the dimmest things ever said.
"I'm not against people not reading, I just can't understand it. It's like not liking sunshine, it seems like such an extraordinary thing to choose not to do."
And when it comes to reading, Joanna admits she still likes books in their printed form. "I am a book holder – not a Kindle – there is something about books," she said. "I love the shape of them. On journeys I have a book bag that I take with me.
"To be able to read a book is like winning the lottery in life. You're never alone with a book.
"You are never who you are when you are reading a book; you disappear and the book takes over."
But Joanna, who is just back from hosting Blue Planet II Live In Concert in Australia and is about to head off to Haiti and Cuba to film a documentary to be broadcast on ITV later this year, has penned a string of her own, including Absolutely: A Memoir in 2011, reveals: "Because of other pressures I haven't been doing it. I'd like to get that back as I get into the old age period. I would like to write more, read more and paint more. But there will be more screen work, there always is."
And she's not ruling out a return for the inimitable Patsy. But she confesses: "I can't bear planning ahead. Cuba is about as far ahead as I dare plan. It's a feeling of doors slamming shut once you know what you are going to do.
"I admire all those marvellous actors in Hollywood who have films lining up like planes in Gatwick. That's terrific if it suits people, but it doesn't suit me."
And, just like Peter Pan and his creator, she adds with a smile: "I like the door to be open and the curtains flapping at the window."
My favourites are all just Ab Fab, darling
Joanna doesn't believe books literally change your life. But she says they "come to you at a certain time" and that time can be important. Here she picks out three of her most-loved reads.
A Dance To The Music Of Time by Anthony Powell
This is my favourite book of all time. I re-read it every year, it's like painting the Forth Bridge. My sister introduced me to it and it is utterly superb.
Rebecca by Daphne Du Maurier
I read Rebecca when I was at school and it was so unbearably exciting, at the end of each chapter you had to go on. I must have read it 50 times. The more you return to it the more you see how brilliantly composed it is.
Pride And Prejudice by Jane Austen
This is a faultless book. No wonder it's in the pantheon of the best books ever – funny, touching and gripping, it is just brilliant.
The book that never grows old
Moat Brae, the new National Centre for Children's Literature and Storytelling, and its Neverland Discovery Garden will officially launch on June 1.
Preview events and tours are under way, and timed to take in JM Barrie's birthday on May 9.
As well as being an international visitor attraction and resource centre, Moat Brae will celebrate its heritage and connections to children's literature through interactive exhibitions, discovery trails, events and educational programmes.
Director Simon Davidson said: "The restoration of Moat Brae has caught people's imaginations and they are looking forward to being part of its story."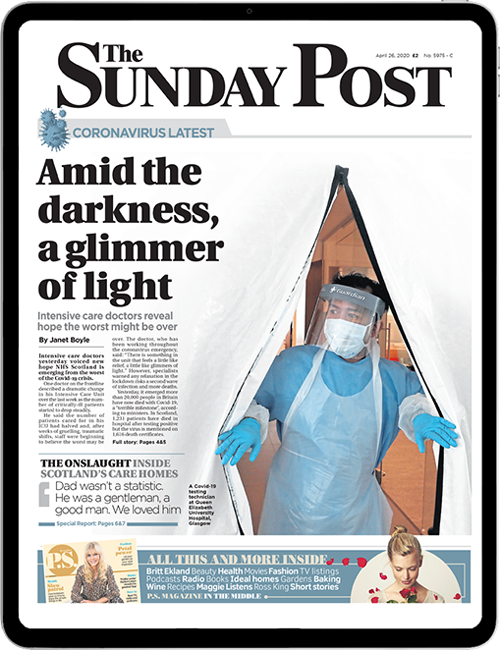 Enjoy the convenience of having The Sunday Post delivered as a digital ePaper straight to your smartphone, tablet or computer.
Subscribe for only £5.49 a month and enjoy all the benefits of the printed paper as a digital replica.
Subscribe