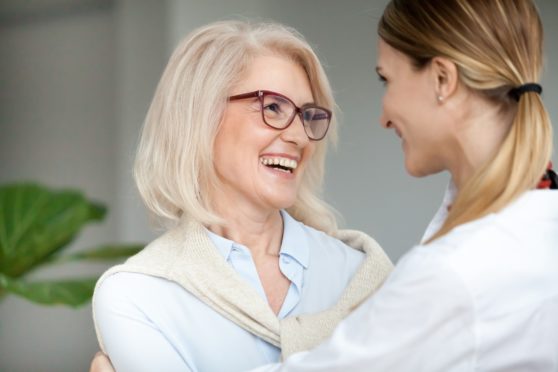 We're overwhelmed by a pervasive contagion that we can't see, don't understand, and have no real way of knowing who will be next infected and whether they will survive.
And, in the absence of a cure, all we can do is wait. Ideally, alone.
The world is a scary place right now and the speed at which our sophisticated lifestyles have unravelled has been extraordinary to witness; from the cessation of international air travel, to financial market collapse, to empty supermarket shelves, to grown men fighting over toilet rolls.
We can no longer doubt that we are living through extraordinary times.
One solution is to be so overcome by the grimness of it all that you isolate, not just from a virus, but from life. But to get through this, ironically, we need to pull together while simultaneously we tear apart.
At a time when you want to hug your loved ones close, you must also push them away.
Last week was the first time in my life I have walked into my parents' home and not hugged my mum. But she's 82, has had a stroke, is pretty well housebound, and I don't want her to die.
My son, aka the Student Prince, is travelling in South America right now and I desperately want him back. He's 22 and, while I can't insist he returns, when I found myself wondering, with a real physical ache, when I would see him again, I was relieved when he saw things dramatically change – with land borders being closed, curfews in place, and tourists barred from local buses – and he booked his flight back home.
We still don't know if he'll get out. Flights have just been cancelled, but I will only rest easy when he's home.
At work, a colleague finds herself unable to help her mother who has MS and is stuck in Portugal after the airline cancelled her flights, offered her a refund, but no return. She only has enough of her life-saving medication to last another week and is scared.
Here, in Scotland, food banks are shutting up shop because they've run out of food. Hostels for the homeless are closing their doors because residents are safer on the streets than taking their chances against a virus that could spread among them while they sleep, side by side, on mattresses on the hostel floor.
These are desperate times and have required desperate measures.
Globalisation, lauded for its potential power, has now, belatedly, thanks to Covid-19, become for many a source, too, of great fear.
Countries are responding with interventions unknown outside wartime. Borders are closing. Whole towns and cities are being partitioned off. Large gatherings have been cancelled. Pubs, clubs and restaurants closed. Schools shut and private hospitals, hotels and factories requisitioned.
This is a public health crisis like none we have never known. It is not a time for governments to act slowly, in secret or by stealth, or even to criticise a devolved one for making decisions in the interests of its citizens and then, sheepishly, having to follow suit.
But while we're all stumbling our way through a new and very frightening landscape, recognising the need to work together, there are people, including the President of the United States of America, who insist on calculatedly calling this pandemic the "Chinese Virus", who are still, after all this, looking for scapegoats, not solutions.
Mandy Rhodes is Editor of Holyrood Magazine.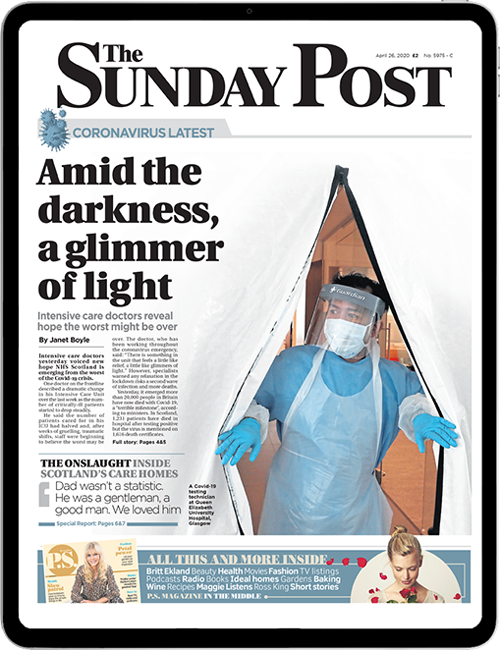 Enjoy the convenience of having The Sunday Post delivered as a digital ePaper straight to your smartphone, tablet or computer.
Subscribe for only £5.49 a month and enjoy all the benefits of the printed paper as a digital replica.
Subscribe