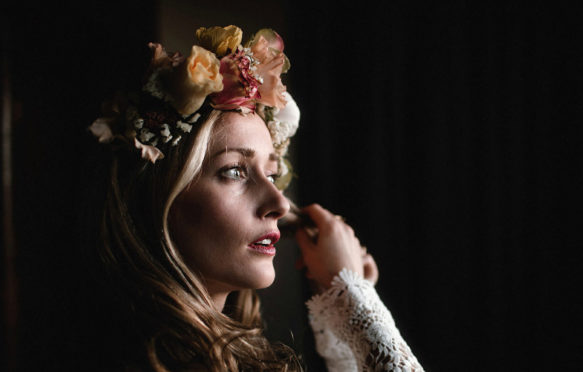 Eloping has traditionally been the romantic – and somewhat reckless – way to get married.
But it's no longer the preserve of young couples making a sudden, secret dash to the blacksmith's at Gretna Green.
Social distancing means elopements are set to become the most popular way to wed in 2020.
Couples are increasingly choosing small, quickly-planned weddings in order to get married during the ongoing Covid-19 lockdown.
That's according to Natasha Radmehr, editor of Scottish Wedding magazine. "Elopements are the big wedding trend this year, and a necessary one due to coronavirus," she explained.
"According to Scotland's National Clinical Director Jason Leitch, it is unlikely we'll see weddings look anything like normal until at least October, possibly next year.
"Couples now want to legalise their union but weddings, when they return, are going to have to be small, socially-distanced occasions. Eloping can do that, and many couples tell me they want to have these smaller ceremonies in the near future, and perhaps a bigger celebration next year. We have been inundated with messages from couples who are planning to do this and wedding suppliers, like photographers and celebrants, are telling me bookings for elopement ceremonies are up and they're anticipating a lot more."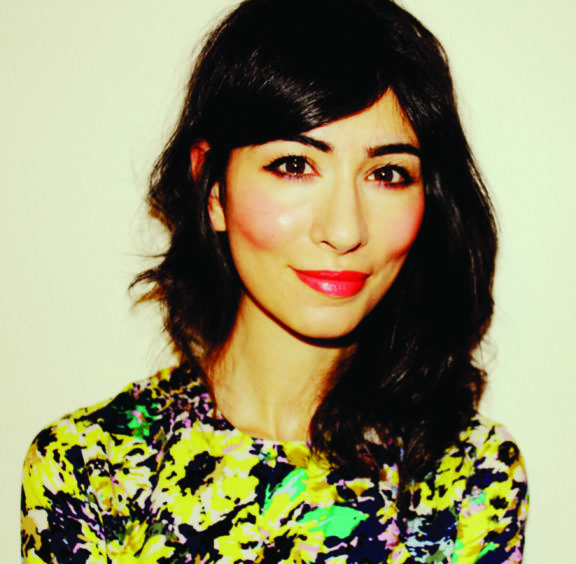 Eloping isn't just about running away for a quickie ceremony. They can be as lavish as full-scale weddings, according to Natasha.
"It can of course be much cheaper to elope. You can do it for as little as a few hundred pounds," she explained.
"But you can make them as luxurious as a traditional full-scale wedding if you want – from outfits to locations to the rings – it depends on what you want to spend.
"Unlike in England, in Scotland you can get married virtually anywhere – including the great outdoors, and an outside ceremony is perfect for a small, socially-distanced wedding.
"So it's not just places like Gretna Green, in fact we hardly see pictures sent to us from weddings at Gretna any more.
"The weddings we're sent are from couples whose ceremonies have been held in scenic locations like Glencoe, Skye and the Scottish Highlands.
"If you're going to elope you may as well take advantage of Scotland's many beauty spots.
"Glencoe is an especially beautiful destination to get married. If you get married there then on your anniversary you can jump in a car and visit one of the most beautiful locations on Earth, where you were married."
Elopements give couples a chance for a more intimate wedding, according to Katy Caryl, of The Caryls Photographers.
Katy and partner Jim specialise in elopements in Scotland.
They are set for their busiest year – and say for couples an elopement can make their day even more joyful.
"We've captured some really awesome big, traditional weddings where the couple have clearly had the time of their lives," said Katy. "However, we notice that with large, traditional weddings couples often seem quite anxious and stressed.
"They can often rush through their wedding day, desperately trying to stick to their timeline, and only seem to relax in the evening after their first dance.
"The couple also spend very little of their wedding day alone together. Whereas, with elopements, the couple are usually super-relaxed as there isn't really any pressure. They don't have to worry about what anyone else thinks, so there's no performance anxiety. They are also in each other's company for the entire day.
"Couples always say to us when we leave them at the end of the day that they had the most amazing time and they're so glad they chose to elope."
The ongoing lockdown situation has prompted some couples to change their plans – and it's for the better. We have one couple planning to elope in Scotland this autumn – assuming lockdown regulations permit this – who had been planning a big wedding this summer, but who were finding all the planning very stressful," said Katy.
"They are using Covid-19 as an excuse to have the small, elopement wedding that, in their hearts, they'd always wanted.
"Choosing an elopement does not mean that your wedding is somehow less than a big, traditional wedding or that you don't value your love as much.
"It definitely doesn't mean missing out on any of the beautiful aspects of a traditional wedding. You can still have a gorgeous dress, stunning flowers, get your hair and make-up done so you look amazing. We would estimate that a couple could elope in Scotland for around £5,000-£6,000."
Eloping might be about running away on a whim – but it pays for couples to prepare a little, according to Natasha. "It might be a gamble for you to just think, 'right I'm going to get married outside' – because we can't always rely on the weather," she said. "So you always need to have a back-up in mind – I'd advise booking a venue nearby that you hire for a small fee in case the Scottish weather strikes, which it has been known to do.
"A restaurant is perfect – then afterwards you can treat yourself to a slap-up meal."
---
There was zero stress on the day. We were able to concentrate on each other
Loch Maree in north west Scotland is one of the country's most picturesque spots, and where Hannah Mitchell and John Mackay eloped in 2018.
"We live in Glasgow now but come from the north west and really wanted to get married there, it's such a beautiful area," said Hannah. "We both come from large families, and it was proving logistically difficult to organise things.
"John's dad was diagnosed with cancer and sadly passed away in December 2017. Before that, dealing with the stress of him being ill, and dealing with the stress of planning the wedding was a lot.
"That's when, without really telling anyone, we decided to do something different."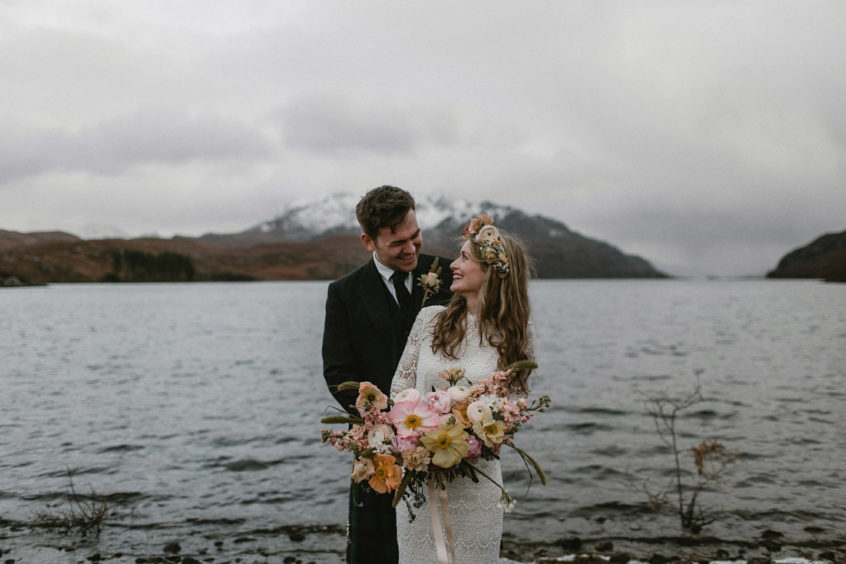 Hannah, 30, and John, 30 – who met at school – planned a small wedding at Loch Maree – initially with no guests at all.
"We decided to do it and were married two months later," said Hannah. "You do need to give 28 days' notice – the date worked out for us, as it was the 16th anniversary of when we first started going out at high school.
"Initially we didn't want anyone there but we did say to John's mum, my mum and step dad and my dad. Then on the day we texted a few people to let them know what was happening.
"Everyone was really nice about it – there were a few jokes from people we knew about us having a small wedding but they were lovely."
Hannah said many of the grumbles were about missing out on a stag party. "Most of the jokes were from John's friends, who were annoyed they didn't get a stag do. Our friends were genuinely understanding and kindly threw us stag and hen parties afterwards.
"We would have loved to have shared a big day with them, but we're delighted with how it went in the end."
The pair have no regrets about their intimate ceremony.
"The weather was cold, but it was dry – I was only really worried about it raining, but thankfully it stayed off," added Hannah.
"There was zero stress on the day itself. It was small enough for us to concentrate on what was happening, and each other."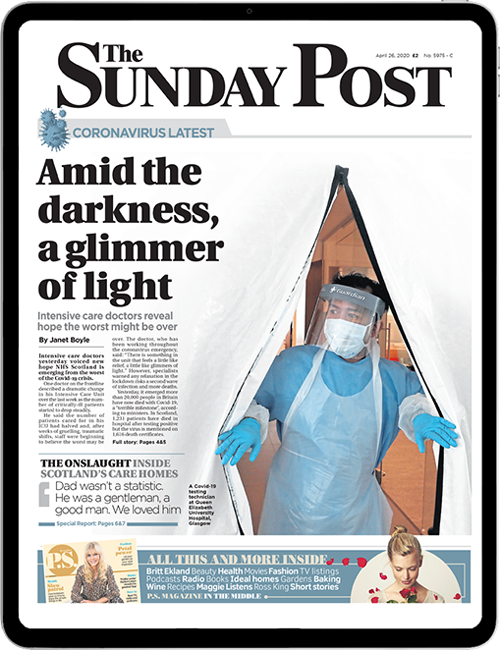 Enjoy the convenience of having The Sunday Post delivered as a digital ePaper straight to your smartphone, tablet or computer.
Subscribe for only £5.49 a month and enjoy all the benefits of the printed paper as a digital replica.
Subscribe