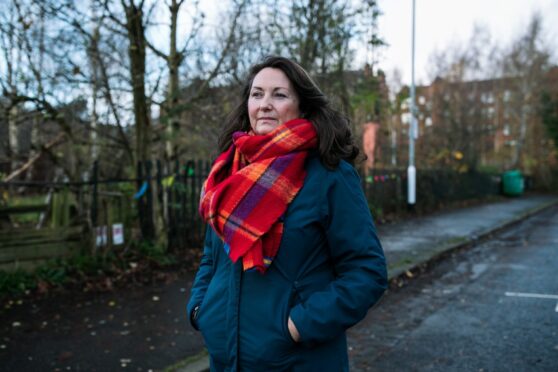 An SNP councillor has been accused of threatening to use his party contacts against a drugs charity after he was asked to leave a media event.
Graham Campbell allegedly told Annemarie Ward, chief executive of Favor (Faces and Voices of Recovery), that there would be consequences and "his people" would withdraw support unless she apologised.
Another councillor who witnessed the altercation claimed Campbell, whose partner is SNP MP Anne McLaughlin, told Ward funding for her charity could be cut. A large part of Favor's budget comes from the Corra Foundation, which provides grants to support the National Drugs Mission on behalf of the SNP-led Scottish Government.
The threats, which Campbell denied yesterday, were allegedly made after Ward was caught on camera asking him to leave an event at Bluevale Community Centre in Glasgow on Monday.
Footage emerged online of Ward accusing Campbell of only turning up to get his photograph taken by Press there for the launch of Favor's annual report.
She was seen telling Campbell: "You have not been there, you have not been there," before asking him to leave and ushering him out.
Ward and two witnesses claim it was immediately after they both left the room that Campbell, who is a councillor for Springburn and Robroyston on Glasgow City Council, is alleged to have threatened Ward in a public reception area of the community centre.
Ward said: "He threatened me with consequences and when I pressed him on what the consequences were, he said he would get his people to withdraw their support for my campaign. His exact words were: 'There will be consequences if you don't apologise'. I said: 'What sort of consequences?' He said: 'I'll get my people to withdraw support for your campaign'.
"It was sinister and quite menacing. There was four or five people about. One of those who overheard it, and who is from Springburn, said I should watch myself because he knows a lot of people.
"I'm concerned about it because he's powerful, his partner is powerful – she's an MP and he's a councillor. But I know what to do about bullies, I stand up to them."
Conservative councillor Thomas Kerr, who was standing next to Campbell and Ward when the altercation took place, confirmed Campbell had made a threat. He said: "There was a comment made about how people would withdraw support if she didn't apologise. I'm sure he said something along the lines of, there will be funding streams that will close. He basically threatened her.
"His attitude and the way that he handled the situation was terrible. This is a highly emotive issue, particularly for Annemarie, whose friends are dying. I've never seen anything like that before.
"You should try and smooth things over and work with people. If it was me I'd have walked away. There's an arrogance to think it's OK to say something like that."
Another witness, who did not want to named, also said Campbell threatened Ward with consequences if she didn't apologise.
Campbell told The Sunday Post via text that he was unavailable to comment and referred any questions to the SNP. The party said: "Councillor Campbell denies these accusations in the strongest possible terms but will not be commenting any further. His focus will remain squarely on the serious issue of the drugs deaths crisis in Scotland."
Glasgow City Council said: "The council doesn't investigate the conduct of elected members."
Campbell, who is co-convener of the SNP Socialists group, previously stood for Tommy Sheridan's left-wing Solidarity party before he was elected as an SNP councillor in 2017.
In 2013, before he was a councillor, he transferred £2,000 from the now-defunct African and Caribbean Network charity to his partner, McLaughlin, who was a volunteer and was owed expenses. A 2013 investigation concluded he did not have the clear and unambiguous consent of the board to move the money and it was a breach of trust.
He was also criticised in 2019 for claiming £4,579 for mobile phone costs following a trip to Gambia in west Africa with McLaughlin. The council later retrieved most of the cash.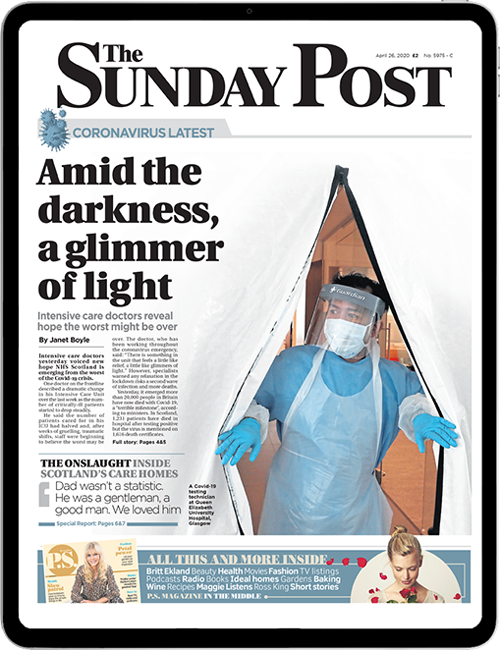 Enjoy the convenience of having The Sunday Post delivered as a digital ePaper straight to your smartphone, tablet or computer.
Subscribe for only £5.49 a month and enjoy all the benefits of the printed paper as a digital replica.
Subscribe