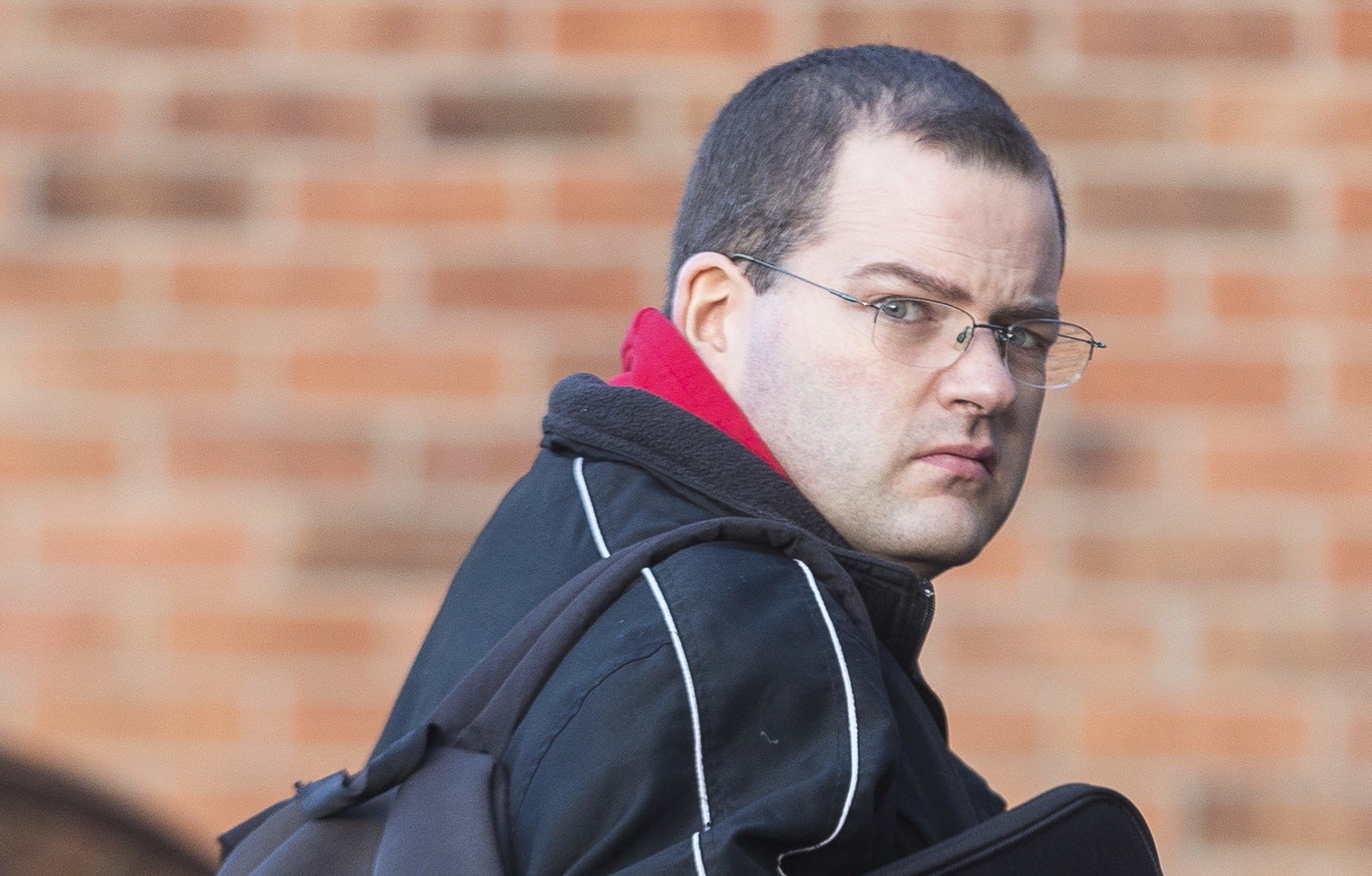 SLEAZE probe MSP Mark McDonald is under further investigation after a young woman claimed she woke up in his hotel bed – with no idea how she got there.
The allegation is the third complaint made against the former Childcare Minister, who is currently suspended from his party.
Now The Sunday Post has learned that SNP bosses have brought in a firm of private investigators – including a former police officer – to look into the claims.
The firm is expected to submit its report in the next few days. Party bosses will then decide what action, if any, to take against the MSP.
Mr McDonald, aged 37, who represents Aberdeen Donside, resigned his ministerial brief last November, admitting "inappropriate" behaviour. It emerged in the following days that this related to text messages he had sent to a woman.
Two weeks later he was suspended by the party after "new information" arose about his conduct, also relating to texts.
Now it can be revealed that a third complaint relates to the aftermath of a boozy night out where a woman woke in Mr McDonald's hotel bed, with no idea how she got there. He is said to have told her he would "look after her".
There is no suggestion of any criminal activity.
The complainant declined to comment when approached by The Sunday Post.
The other two complaints relate to lewd text messages Mr McDonald is alleged to have sent to women.
Mr McDonald, who is married with two children, declined to comment.
However, it is understood that he has told party bosses that he vehemently denies any wrongdoing over the new complaint.
An SNP spokesman said: "An external investigation remains ongoing."
Mr McDonald has not been seen at Holyrood since he resigned as a minister – 100 days ago today. Constituents asking to meet him at his Aberdeen constituency office are invited to make an appointment to see him.
Colleagues of Mr McDonald say they are frustrated with the lack of information the SNP has given them on the status of the investigation. One said: "Mark has basically gone to ground. He deleted a load of his colleagues from social media, hasn't spoken to many people at all. We don't know if he's actually working, and at the end of the day he still has a job to do and is being paid by taxpayers to do that.
"Most people in the party have cut off contact with him, and those who are still talking to him don't really want anyone to know that they are.
"It is time the party actually told us what is going on, it's 100 days since this all happened and we've been left in the dark.
"It's really upsetting because this is someone we all know and work with closely, and he's practically just disappeared."
MSPs said Mr McDonald's situation has not been mentioned at any Holyrood group meetings, despite the fact he has been given an office by the entrance to the SNP corridor in the Scottish Parliament.
It was reported that Mr McDonald was expected to vote on the controversial Offensive Behaviour at Football Act and the Budget, although he failed to appear for either. One politician said: "Obviously HQ will know what's happening but nobody has mentioned him (to the MSP group).
"You would have thought it would have been brought up."
Mr McDonald, who currently sits as an Independent MSP, has been missing from Holyrood since he quit his ministerial post on November 4.
He stepped down after a woman formally complained to the SNP about a sexually suggestive text message.
He apologised for "inappropriate" behaviour, though he said it was a misguided attempt at humour and suggested he might in the future return to Government.
First Minister Nicola Sturgeon initially said his behaviour was "of a kind that some others may well have thought was not serious enough to resign".
But a week later Mr McDonald said his action had caused "considerable distress and upset" and, after a second claim, he was suspended by the party on November 16 and lost the parliamentary whip.
Revealed: Parliamentary sexual harassment scandal moves north to Holyrood as Mark McDonald resigns and Willie Coffey accused
The Scottish Government's ministerial code of conduct has now been updated to include a specific clause on harassment or bullying by ministers, following Mr McDonald's resignation.It reads: "Harassing, bullying or other inappropriate or discriminating behaviour, wherever it takes place, is not consistent with the Ministerial Code and will not be tolerated."
It was revealed last week that MPs and peers could face recall or expulsion under new sanctions for bullying and abuse recommended in a report that found evidence of widespread allegations of sexual harassment at Westminster.
A survey of 1377 parliamentary workers found that 19% said they had experienced or witnessed sexual harassment or inappropriate behaviour over the past year – with twice as many female as male complainants. The report, by a cross-party working group chaired by Leader of the Commons Andrea Leadsom, recommended the establishment of a binding Parliament-wide Behaviour Code.
MPs, peers and staff will have compulsory training sessions in understanding and preventing harassment. And a new independent sexual violence adviser will be appointed to support anyone making a complaint.
Meanwhile, the SNP has said that Parliamentary staff members may be put off making harassment complaints against MSPs because the politicians are their employers.
In a written submission to Holyrood's Inquiry into sexual harassment and inappropriate conduct at the Scottish Parliament, the party's compliance officer Ian McCann raised a number of issues around the process for reporting misdemeanours. These included potential sanctions and concern over a complainant's employment situation.
He suggested a central body could employ MSPs' staff to give them better protection.
In the submission, made on behalf of the SNP, he wrote: "One other issue worthy of exploration is around the contractual position of MSP staff.
"If staff were employed centrally, either by a parliamentary group, or the Corporate Body, and allocated to an MSP, then anyone in a situation involving sexual harassment or inappropriate conduct could move to another role, with another MSP, rather than have to continue working with an alleged harasser, or else having to leave their position."