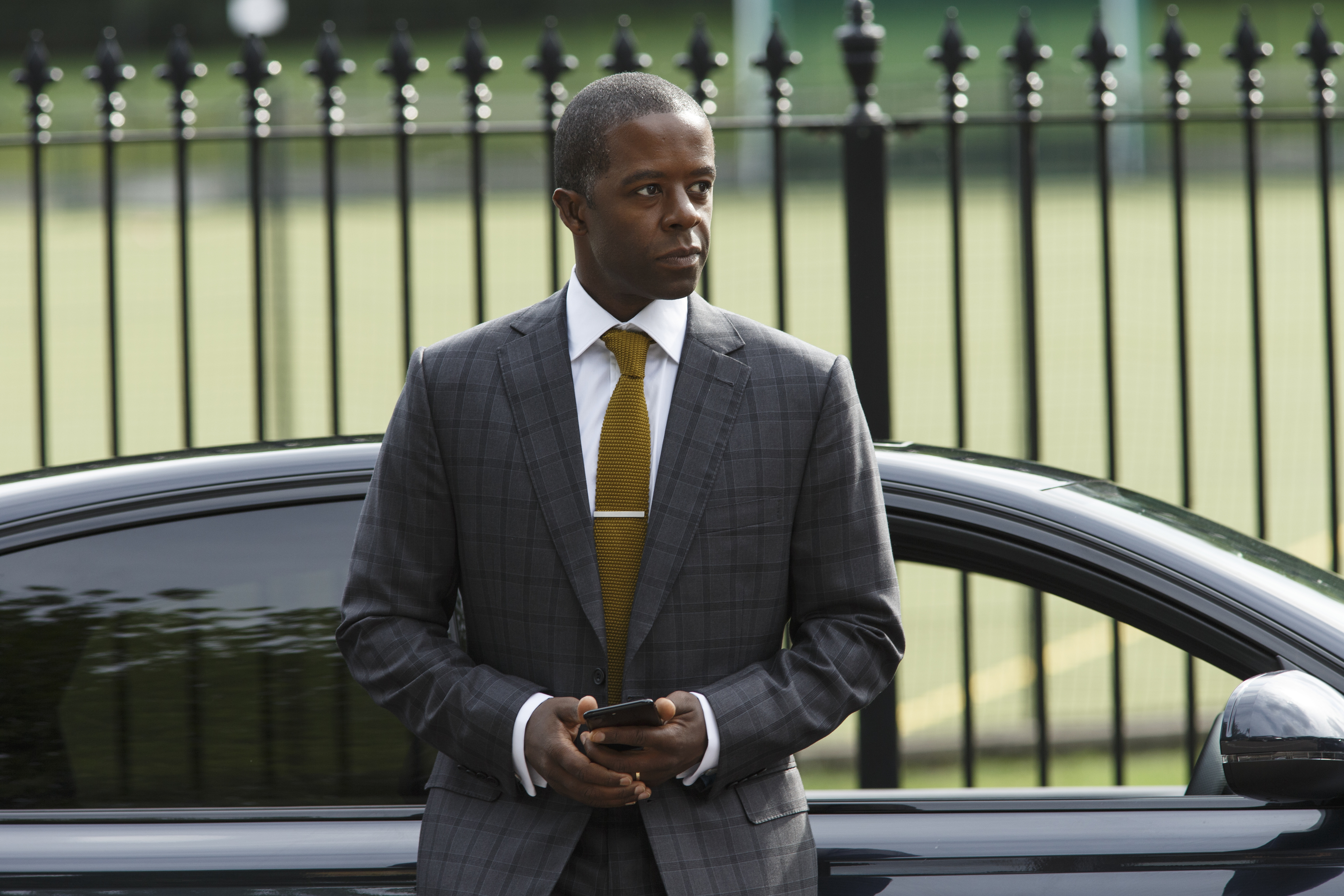 ADRIAN LESTER went from hero to zero, from sharing a movie screen with John Travolta to being unemployed.
But smash hits such as Hustle saw him back on top and he's now starring in Trauma, the big new drama from Doctor Foster creator Mike Bartlett screening over three nights this week.
Primary Colors, 20 years ago now, was the acclaimed movie about a US presidential candidate, penned by a journalist who'd followed Bill Clinton on the campaign trail.
"It was a weird moment," admits Adrian, 49, as he settles down with iN10 to talk about his latest screen role.
"I'd had the best break ever as an actor when I did Primary Colors and then I came back to Britain and I couldn't get arrested on screen.
"I couldn't get any TV dramas interested, I wasn't getting any auditions. So there was a point there where I thought, 'Is this going to work? What am I doing?'
"It's always demoralising being out of work and not having something to go to.
"The danger is that you think what's happening to you at the moment is going to continue to happen and be your life. But things can change."
A big BBC drama called Storm Damage put Adrian's career back on track and it shot to greater heights with long-running smash Hustle, in which he played con artist group leader Mickey Stone.
With the success, though, came the danger of typecasting as a welter of similar offers flooded in.
"When I was doing Hustle it was a very clever drama and really entertaining, and that's the kind of work that came my way," admits Adrian.
"I wanted to do something much more serious, so I had to hold."
Adrian plays has-it-all surgeon Jon Allerton who operates on a 15-year-old who subsequently dies.
John Simm is Dan Bowker, the boy's father, who holds Allerton responsible and, overcome with grief, starts a stalking campaign that quickly escalates.
Adrian and John had never worked together before and, as screen heavyweights, really got to go at each other in dramatic head-to-head scenes.
"It did give us a chance to get our teeth into some great characters that are a gift on television," admits Adrian.
"You aim for stuff where you get to bring your A-game and you're asked to do the best work you can do on screen. The challenge is great on the page and very exciting, but on the day of shooting you spend it all shouting.
"It's five minutes or less on screen and you think, 'Blimey, that took me all day!'"
Adrian, who was previously in gripping BBC drama Undercover, admits he's a lighter character off-screen.
"Well, I'm not a surgeon who has somebody stalking me, so I have a few more laughs in my life than appears in Trauma," he smiles.
What eases the tensions, too, is getting home to actress wife Lolita Chakrabarti – "she's my best mate" – and their teenage daughters Lila and Jasmine.
Adrian says he's not sure as to whether they'll follow their parents into the family business.
"At the moment everything is interesting to them," he reveals.
"They appreciate the world of our work but they're teenagers, so the world is their oyster. One week it's this, another week it's that. Their interests shift and change. With the older one it's settling a little bit but not quite, so we'll wait and see."
Despite his insider knowledge of the acting world, Adrian insists news of the abuse scandals of the past few months came out of the blue.
"I'm shocked. I had no idea that this kind of stuff was going on. No idea.
"The real heroes are the people who spoke out. As the names come forward you think I saw the actress in this or that and thought they were brilliant and always wondered what happened to their career.
"It's awful and it's a good thing that people are talking about it.
"It's always good to call attention to things that are just not right. You've got to make those things better."
Trauma, Mon-Wed, 9pm, ITV