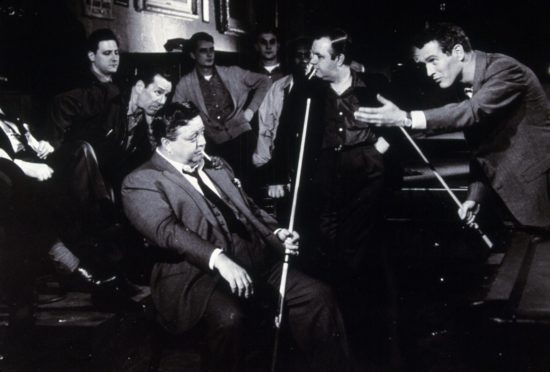 Scotland's snooker halls have demanded to know when they can open again while warning lockdown has put many on the brink.
While many indoor venues have welcomed back customers and further easing is expected for pubs in Level 2 from Sunday, snooker and pool halls are included alongside soft play, nightclubs and adult entertainment in not being able to open until level one at the earliest.
Michaela Tabb, the first woman to referee in professional snooker, took over Pockets in Paisley last year but is yet to have the chance to open. She said: "Our industry has taken a huge hit. I took over in October and we've been locked down since. I haven't even pulled my first pint yet.
"It's tragic. We've not been told what we have to do to be able to open. We have basically just been ignored.
"I don't understand how they've come up with the system they've put in place for us. There are owners out there who have spent good money on ball-cleaning machines, cleaning sprays, table sanitisers. They've gone above and beyond and I feel so sorry for everybody in our industry."
A group of 17 owners from across Scotland has urged Nicola Sturgeon to look into the matter, hoping for financial support and saying that the size of halls and tables can guarantee social distancing.
They hope to be classed similar to other non-contact indoor sports that have been allowed to resume at Level 3.
Brian Links, owner of Reardon's which runs two Glasgow clubs, said: "We're in with nightclubs, which is just farcical. I don't understand why you can play indoor tennis, go to a gym, go swimming, all these things where you're perspiring, where there's more chance of transmission. I wouldn't say people playing snooker break sweat.
"We sanitise everything round the tables, the chairs, tables, cues. We've got a machine for cleaning the balls and we spray the cloths. I can't understand why we're being treated the same as pubs for everything else except for opening."
Tabb, who officiated at two world championship finals, said the halls could play an important role in readjusting back to normality, with many people struggling with a lack of contact with others.
"With pool and snooker clubs, it's very much a social environment, not just about drinking," she said. "We've got a lot of teenagers who play, mainly young guys, for whom this would be a big support network to be able to get back out and interact."
Tabb and husband Ross McInnes, a pool champion, also have a business selling tables for homes. And, while it's been a saving grace for them that business is booming, there is a concern people will opt to stick to staying at home instead of heading out.
"We have seen unprecedented sales," she said. "It's been great but also a bit of a worry. Man-caves have sprung up everywhere. People have spent thousands. Are these people going to go back to pubs and clubs?
"It's not even just opening back up but being able to get the level of income we had before. We're not sure what these people that have tables are going to do. Are they going to have pals round and have social occasions there? It'll be really tough to cut it once we do get back open."
The Scottish Government said: "Under the levels plan, snooker halls must remain closed until Level 1 is reached. By June 7 the whole of Scotland is due to move to Level 1 if the coronavirus infection rate permits.
"The Strategic Framework Business Fund (SFBF) provided grants to businesses that were required to close by law or to significantly change their operation due to Covid-19 restrictions from November 2, 2020. Snooker halls were eligible for SFBF and will have now received restart grants."
---
I love seeing all these other ladies refereeing. I know that they're there because of what I started

– Michaela Tabb
Michaela Tabb started playing pool back in 1992, and then progressed to playing for Scotland. She met her husband and then became an American pool referee, then a snooker referee from 1997 onwards.
Tabb left the professional tour and reached an out-of-court settlement with World Snooker after claiming sex discrimination, unfair dismissal and breach of contract.
However, her memories of life at the highest level of the game are fond and she's delighted to have inspired the next generation of female officials.
"I was the first professional female referee ever, and then basically nearly every final or whatever I did I was the first at," she said. "I was the first to referee a final, then a Masters final, then a World final. I was very fortunate I officiated two world finals which has been very special. I have lovely, lovely memories.
"It's absolutely fantastic, really amazing to look back. What I love now is switching on the TV when there's snooker on and seeing all these other ladies refereeing. I know that they're there because of what I started. That's fabulous to see. And so many from abroad, because it is a worldwide sport and they've really come into it, ladies from all over the world. It's great, I love to see it."
Michaela still referees at some events, and last year had the strange experience of officiating a seniors competition  at the Crucible, behind closed doors.
"We had the world seniors down there in August last year. It was really bizarre because it was closed doors. It was the first time I'd ventured out other than to the supermarket and it was really very scary. An awful daunting process to get on a train to get down there and meet people. I hadn't been in touch with anybody.
"That was difficult for me and I'm quite a confident person, but there's a lot of people that are really struggling with this currently and I just don't understand why we're not allowed to give that opportunity to people to get together.
"Pool especially, it's the biggest cue sport in the UK. It would be a massive way of people being able to get back out and interact. These clubs aren't about everybody going out and downing as many pints as they can. It's so confusing why and nobody's told us."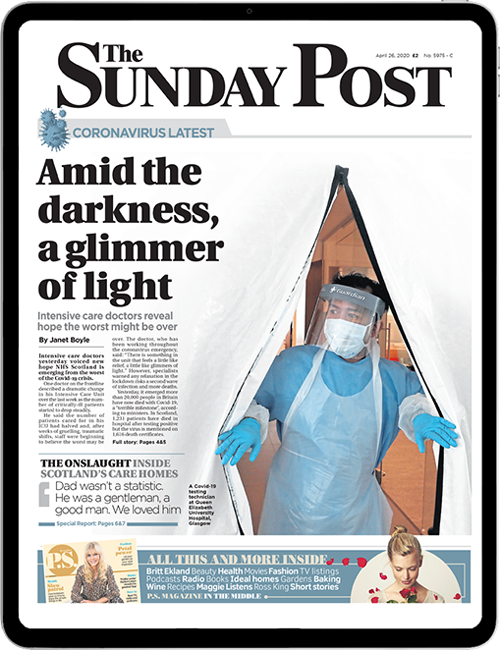 Enjoy the convenience of having The Sunday Post delivered as a digital ePaper straight to your smartphone, tablet or computer.
Subscribe for only £5.49 a month and enjoy all the benefits of the printed paper as a digital replica.
Subscribe