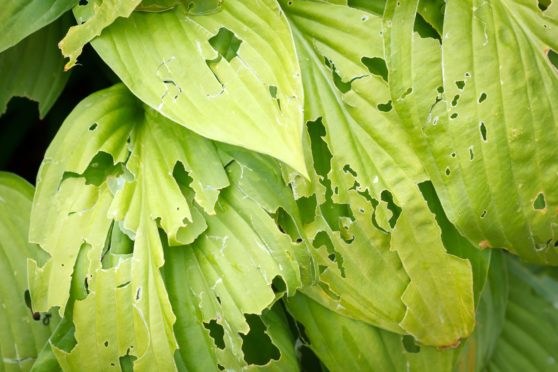 Hungry slugs have been on the rampage in Scotland's gardens and allotments as this year's weather sends them out with an appetite.
Gardeners have reported high numbers of slugs laying waste to their plants and it is likely to be because this year's growing season started late due to the weather.
Experts believe slugs would have been hungrier than normal as they had to spend longer waiting underground in the cold spring, and they then arrived in gardens in higher concentrations.
They have since been thriving in the warm, humid conditions, and lettuces are among their favourite foods, along with tender seedlings, though few plants are off limits.
This year they have even been munching on courgette plants, which have prickly stems.
The Royal Horticultural Society (RHS) has been inundated with requests from gardeners for advice on tackling them, as many are now keen to avoid harmful pest control measures.
Nematodes, which are tiny worms and one of the most effective targeted biological methods of controlling slugs, have proved so popular, they are out of stock at most retailers.
Hayley Jones, entomologist at the RHS, said: "Slugs and snails are our most inquired about problem in terms of pests.
"A lot of people ask, 'What has been eating this plant?' and we tell them it's slugs. Some of them are asking if there's anything they can do.
"There's been a noticeable shift as people ask if they can control them in an organic way as they don't want to kill them."
The advice
Advice from the RHS on controlling slugs now centres on using nematodes and providing seedlings with a protective barrier like a cloche or keeping them inside until established.
Gardeners are no longer told to collect slugs and move them to a patch of waste ground, as a third of the slug species in the UK are non-native and it risks moving them to different areas.
Slug pellets are not recommended as they can cause agonising deaths of hedgehogs and birds who eat the slugs.
But experts also advise only a small number of species feed on flowers or veg and many eat decaying plant matter so are a bonus for growers.
There are 40 species of slug and the main culprits for munching on gardeners' plants are the small grey field slug and black garden slug. Larger slugs tend not to go after seedlings and instead like eating rotting vegetation and animal dung.
The RHS is currently conducting a study offering slugs a choice between fresh leaves or decaying matter to establish their preferences.
Expert: Learn to love slugs
One of the country's leading experts on slugs said gardeners should relax and learn to love them.
Ian Bedford, a retired research entomologist, advised gardeners to encourage ground beetles and centipedes by using bark as mulch, as they are predators of slugs.
Slugs only tend to come out to feed at night so going out to collect them up in the late evening can also be effective.
He said: "There's only a very small percentage of the slugs we find in Britain that are the plant pests. Slugs can be so good for the garden – they're like the refuse collectors or recyclers. Gardens would be a terrible mess if slugs weren't there."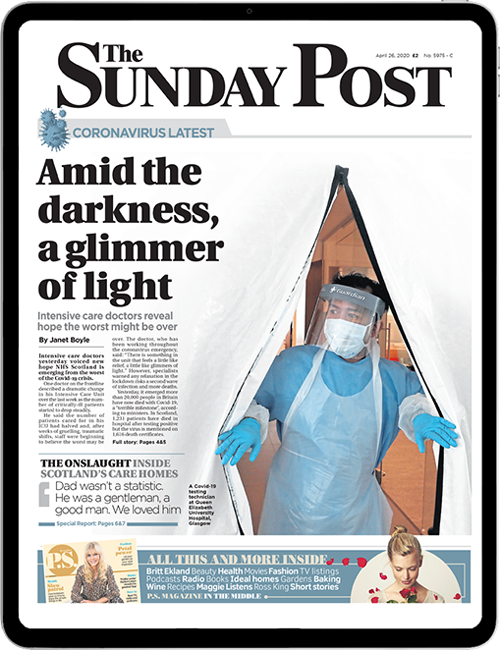 Enjoy the convenience of having The Sunday Post delivered as a digital ePaper straight to your smartphone, tablet or computer.
Subscribe for only £5.49 a month and enjoy all the benefits of the printed paper as a digital replica.
Subscribe