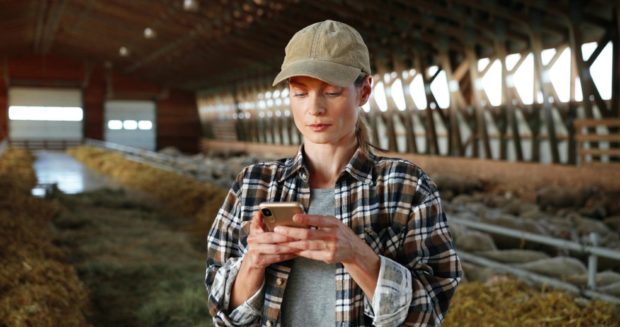 Farmers need to get on their phones if they want to boost crops and protect the planet, according to scientists.
Researchers at Scotland's Rural College analysed one million tweets relating to agriculture and found social media was increasingly being used by farmers and countryside scientists to share information.
Elliot Meador, a data scientist working at the college's Rural Policy Centre, said: "People often see the bad side of social media with a lot of negative and hurtful content but it can also be a very good thing, and can ultimately make our food more sustainable and even taste better. Social media is a great way of interacting for anyone and for farmers it means scientists can highlight key research findings and answer questions, helping them maybe more than giving them a 20,000-word research paper."
The information that scientists post on social media can be used by farmers to increase yields. And scientists can be asked questions and offer advice to farmer followers in real-time on Facebook and Twitter apps.
Meador said: "If farmers can gain and use information from scientists they can improve their production. We are seeing a lot of environmental research which can be applied on the farm – this not only improves the carbon footprint but also increases the production of quality crops and livestock through improved farming techniques."
While the image of a farmer sitting in a tractor cab scrolling through a Twitter feed might not seem like a stereotypically rural scene, the research team – which also included Henry Creissen and Abigail Williams – believe it is the future.
Meador said: "Contrary to popular belief, farmers tweet and they tweet about farming. Scientists are tweeting with other scientists about their research.
"Linking these two networks would allow for a more efficient flow of information between groups; farmers would get access to more accurate information and scientists would get valuable feedback on the practical implications of their research.
"Right now, the two groups don't interact as much as they could. We propose new ways of interacting between the two groups, which will encourage engagement and allow for more accurate information to be shared in online spaces."
The aim of the research, which was funded by the Plant Health Centre and SEFARI Gateway Responsive Opportunity Fund, is to enable a faster uptake of ideas from science to the farm. Using a method called "network jumping" – which analysed the tweets of an initial set of stakeholders to identify who they were in conversation with – researchers were able to develop a database of discussions.
They then created a social network of participants and looked at their Twitter accounts to find who was tweeting most, had the highest number of followers or used the most popular hashtags, among other variables. Based on the analysis, the researchers developed a best-practice guide of how to better engage with stakeholders on social networks.
Social media might also help protect farmers' mental health as well as improve their crops and ease climate change.
We told in April how many had been left struggling with loneliness and isolation from the lack of social interaction at markets and agricultural shows during the pandemic.
Events and shows were cancelled in 2020 because of lockdown and this year's went ahead online, if at all. Sales markets have also been operating under strict social distancing rules to allow farmers to buy and sell livestock.
Shows and markets are a highlight of the social calendar for farming families and concerns were raised over the impact of the cancellations on the mental health and wellbeing of farmers. A survey by the Farm Safety Foundation found that more than 80% of farmers aged under 40 believed poor mental health was the most significant hidden problem facing them.
Dr Jude McCann, chief executive officer of the Farming Community Network, said: "The cancellation of many events in the farming calendar, as well as limitations on being able to travel and visit others, can exacerbate feelings of isolation and loneliness, and accessing face-to-face support has been made more challenging."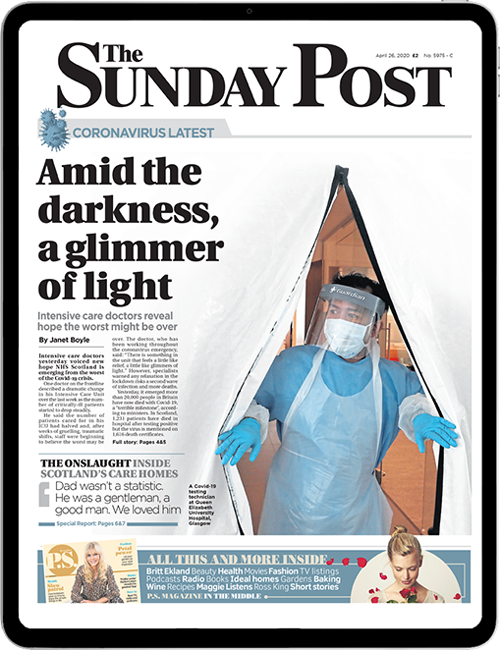 Enjoy the convenience of having The Sunday Post delivered as a digital ePaper straight to your smartphone, tablet or computer.
Subscribe for only £5.49 a month and enjoy all the benefits of the printed paper as a digital replica.
Subscribe