HOW savvy are you when you stock up on household goods and groceries at the supermarket?
There are some simple habits you can pick up when shopping, to help keep more of your money in your wallet when you get to the tills.
Alex Neill, Which? managing director of home products and services, says: "It's in the supermarkets' interest to get you spending money in their aisles.
"Tricks such as special-offer displays and placing essentials at the back of the store, are designed to get you picking up more items.
"There are a number of ways to help you cut the cost of your basket, wherever you shop," he adds.
"Simple things, such as taking a shopping list with you and calculating the true saving on a discount, could help make your money go further."
Here are six top tips from Which? for shoppers…
Don't always assume a special offer is a great deal
Some 43% of Which? members in a survey said supermarket special offers encourage them to buy more items.
And previous research across several supermarkets found some special offer periods can actually last for nearly the whole year – making them arguably the normal price.
So if you're going for something just because it says it's on special offer, consider whether you might be better off just going with a cheaper alternative.
Don't buy it just because you feel a sense of urgency to snap up what looks like a special deal.
Stay focused
You may walk into the supermarket to buy something specific, but once there, it's easy to get distracted by attractive displays or signs.
One trick used is to place a sign in the middle of an aisle, because our eyes naturally scan from left to right, and breaking up that pattern encourages us to stop and read the offer. Other tactics to encourage us to spend more may be to create an ambience, with smells of freshly-baked bread or floral bouquets.
Or they may create a sense of urgency to grab a bargain, with stacked up boxes of beer or other special deals.
Take a deep breath, and remind yourself what you went in for.
Avoid multi-buys which aren't as good as they appear
Research has found multi-buy offers can look better than they really are, as in some cases, the price of buying items individually can be ramped up by supermarkets just before the multi-buy deal kicks in, making the saving made from multiple buys appear bigger.
Disregard dubious discounts
If a price is listed as "was x, now y" you might expect the "x" price to be the most recent – but this isn't always the case, as previous research has found.
Over a third (37%) said they'd go for this type of deal over any other offer – so they are tempting.
Put your blinkers on
The essentials are often stocked at the back of the store, meaning you may have to walk past many tempting treats to get to what you need.
Heading straight for what you want might be simple enough if it's your local supermarket, but it can be more difficult in a store you're less familiar with.
While items can be switched around, if you're a bit lost in the aisles, bear in mind that in many stores, bread and dairy products are often at the back, fruit and veg are at the front.
Consider own-brand alternatives
Own-brand products can be a very tasty way of saving money.
Several own-brand products have gained the prestigious Which? Best Buy status included M&S The Collection Mince Pies, Lidl Christmas pudding and Waitrose Blanc de Noirs Brut NV Champagne.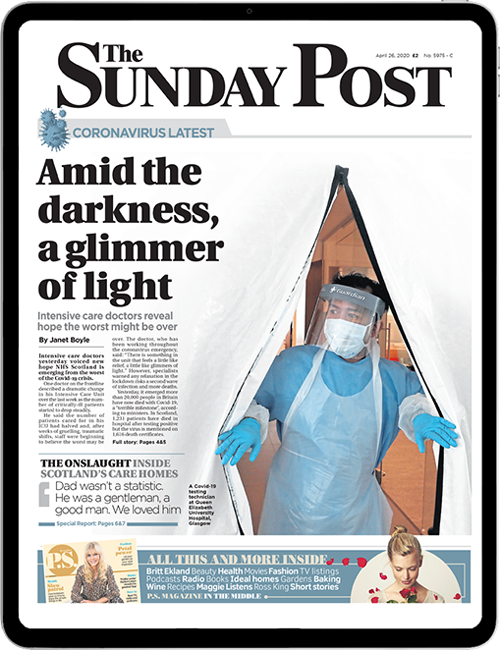 Enjoy the convenience of having The Sunday Post delivered as a digital ePaper straight to your smartphone, tablet or computer.
Subscribe for only £5.49 a month and enjoy all the benefits of the printed paper as a digital replica.
Subscribe