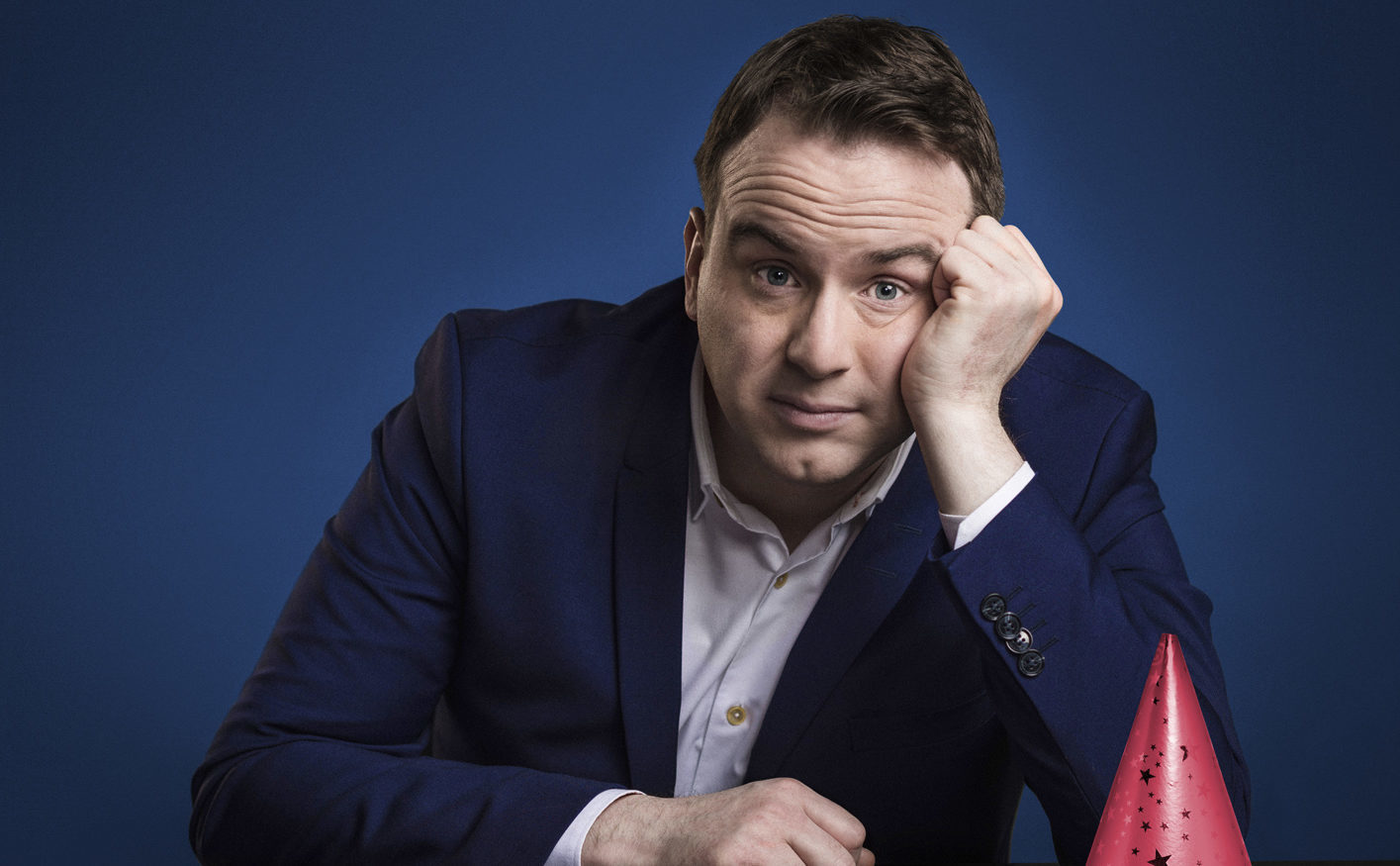 IMPRESSIONIST Matt Forde says he's willing to take his life into his hands during his new stand-up show.
Following a sold-out run at the Edinburgh Fringe, A Show Hastily Rewritten in Light of Recent Events – Again! will return north of the border with dates in Glasgow and Edinburgh.
In it, the Nottingham-born political comedian will mimic some top political heavyweights and while he's mastered Donald Trump and Boris Johnson, he admits his take on Nicola Sturgeon is "more physical than verbal".
"I love being an Englishman doing Scottish impressions, living on the edge with the threat of getting bricked outside," he laughs.
Concerns over brickings aside, Matt says he considers trips to Scotland to be one of the highlights of touring.
"Edinburgh's a very special place," he tells The Sunday Post.
"It's the most beautiful city in the UK and during the festival it's just magnificent. The people are great too, it's one of my favourite places to gig.
"I can't wait for Glasgow too, it has an atmosphere like very few places ever have, a real energy on the streets.
"I love Scottish audiences, although I've got a Scottish girlfriend so I'm probably quite biased!"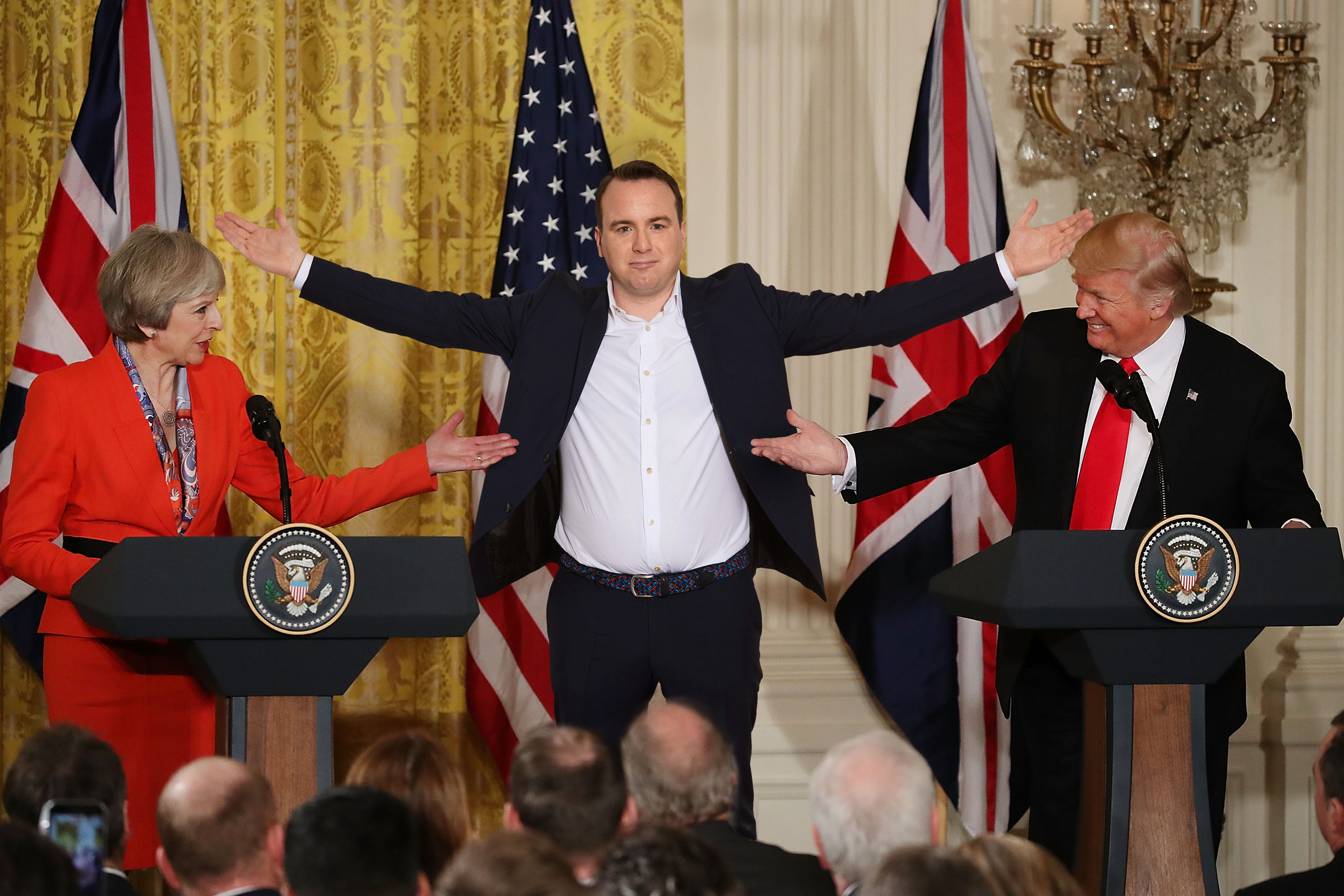 Scots audiences will be treated to an extra dollop of Scottish politics in the show, which 35-year-old Matt describes as "bang up to date topical comedy chock-a-block with impressions… and lots of jokes."
He's warned that no politician is safe – they'll all get "an equal whacking".
"Scottish Tories get it, Scottish Labour get it, SNP get it, Yes and No get it," he explains, revealing that he finds the whole Scottish political scene compelling.
"It's impressively volatile," he says. "You can chart from 2014 to last year where you had this referendum which, compared to the EU referendum, was a very decisive result.
"Nevertheless there was some real momentum which since then doesn't seem to have gone anywhere. It catapulted the SNP to a phenomenal result in 2015 but last year's results fascinated me because the Tories made a real impact."
Matt, a former Labour Party adviser, doesn't envy the SNP's dilemma over a second independence referendum at all.
"I find the conundrum that the SNP are in fascinating," he says.
"They're probably about as popular as they're ever going to be, do they push for a second referendum and risk that or is this the best chance they'll ever have?
"It's a decision I don't envy them on a strategic level."
The characters within Scottish politics are rich picking for satire, according to Matt.
He says: "There's an English leader of Scottish Labour which is hilarious!
"Then there's Ruth Davidson and her personal popularity detoxifying the Tories in Scotland and the fact that the Union is still a big factor for people is interesting in a way that south of the border that Brexit is a priority.
"Scotland has that extra prism of the union which is fascinating."
In the wider world of politics Matt, who also hosts Dave series Unspun, reckons there's been a fundamental change since he was working under Tony Blair.
"In terms of party politics, when I was in the Labour party it was very much an established close to the centre, centre-left professional election winning machine.
"Now it's a mass membership party in a very different way, a very different point on the political compass, and rules that apply to the leader are very different now.
"Jeremy Corbyn can say or do things that Blair or Brown would never have done. What I thought the rules of politics were – they've changed.
"Some of the fundamentals are still there, but I think there's definitely a desire for a less professional style of politician and for this role of the outsider there's far more of an appetite now."
One thing that definitely remains, Matt reckons, is the need for comedy.
"It's vital – but I would say that… I've got a vested interest," he laughs.
"It's good to be able to laugh at the state of things, laugh at your own politics and more to the point laugh at everybody else."
And does it ever get difficult to satirise what's going on when it's already so absurd?
"Comedians ourselves have that discussion – is it harder when the world's so mad – but I think it's more exciting and more people are aware what's going on and I think that's a good thing."
---
Matt Forde: A Show Hastily Rewritten in Light of Recent Events – Again! – The Stand, Glasgow, March 25 & The Stand, Edinburgh, March 27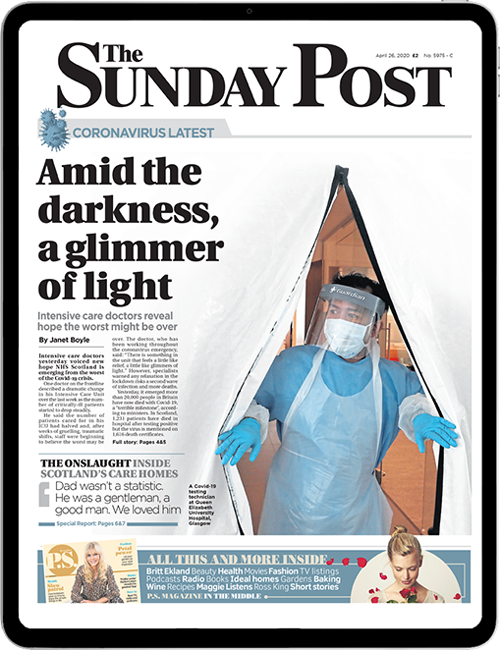 Enjoy the convenience of having The Sunday Post delivered as a digital ePaper straight to your smartphone, tablet or computer.
Subscribe for only £5.49 a month and enjoy all the benefits of the printed paper as a digital replica.
Subscribe