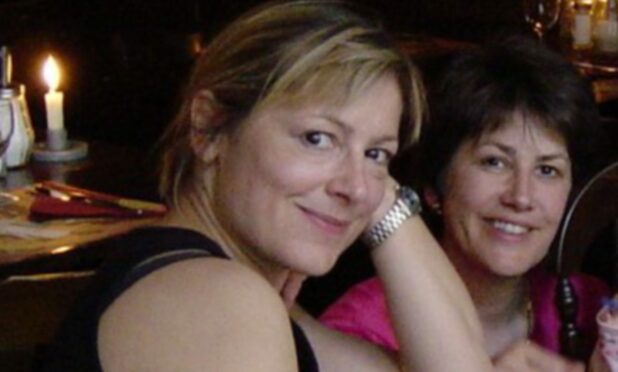 In a few months MSPs will be asked to vote on the Assisted Dying Bill which is aimed at allowing terminally ill Scots to end their own lives.
It will be a free vote made on MSPs' personal experiences, beliefs and those they feel their constituents would endorse.
For Tess White MSP, the vote will be particularly poignant as she considers the impact of nursing her terminally ill sister, Rachel, in the last days of her life recently.
Single mum Rachel spent the last five years of her life fighting cancer until succumbing to it in June at only 60 years old.
"For me, the vote will be one based on what I witnessed and experienced, the wishes of people like Rachel with terminal illnesses, the emotional toll on Rachel and our family, and indeed what my constituents would want me to do.
"Rachel died from terminal cancer and her decline in health in her final days was distressing and painful for her, even as she received palliative care.
"Her death was a hammer-blow to all our family.
"My sister, Cath, a midwife, and I nursed Rachel in her last three weeks, taking it in shifts to care for her. I know that Rachel did not want to die.
"She even asked for an extra week, when she knew she had just a few days left.
"Her daughter was sitting her final degree exams and Rachel held on until they were over to make it easier for her to do well.
"Just weeks after Rachel passed away last month, my niece learned that she had been awarded a first class honours degree and we are all immensely proud of her.
"Cath and I told Rachel that we would both look after our niece and she now has mum one and mum two, and Thora, my wife."
NE Scotland Conservative MSP Tess grew up as one of nine children in a large Catholic family where her parents were hugely involved in the work of their local parish church.
Today, she says she is not a practising Catholic. Witnessing her sister dying had a considerable impact.
"Since Rachel passed away I have spent a lot of time reflecting on assisted dying and wondering if there is a better and more dignified ending from a terminal illness.
"Rachel fought so hard to live but that is not something I would choose for myself and fear ending up in a vegetative state and not be able to set the conditions of my death."
She adds that she is distressed that those wanting to choose assisted dying have to distance themselves from their families for fear of them being prosecuted for involvement in their deaths.
"Their families could end up in prison so they have to go alone to another country, which is very cruel for everyone," Tess continued.
"I understand the real need for checks and balances."
The Scottish Parliament has twice looked at end-of-life proposals, first in 2010 and again in 2015.
Both bills were defeated.
"It seems that both Parliament and the electorate were not ready for such a significant change in the law," Tess added.
"But it is right that legislatures should revisit important and complex issues like this, particularly as we continue to see developments around assisted dying in countries such as Australia."
The Assisted Dying Bill was introduced by Lib Dem MSP Liam McArthur and he continues to work on it following a period of consultation.
"I don't want to reach a conclusion on the issue before a see the draft legislation and I will consider these proposals very carefully when they come before parliament," Tess said.
"I will add that after Rachel's difficult final days, I am open to considering a change in the law."
She adds that she wants to see the views of all sectors of society considered fairly and equally. "Close attention needs to be paid to checks and balances in the legislation to prevent abuse of the system and protect the vulnerable.
"We also need to look at palliative care, which is so pivotal for people as they reach the end of life. That needs greater investment."
She added that she recognises the huge emotional ties attached to the diversity of views on assisted dying.
Those highlighting serious pitfalls in legalising assisted dying point to Belgium, where children have the right to end their lives with parental permission.
Two terminally ill children, aged nine and 11, have already done this.
The British Medical Association changed its opposition to a neutral stance in 2021. Doctors are divided, with some urging caution and warning of a slippery slope.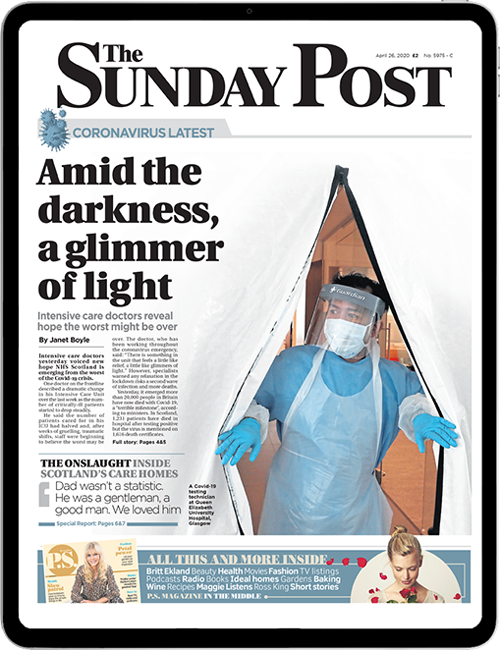 Enjoy the convenience of having The Sunday Post delivered as a digital ePaper straight to your smartphone, tablet or computer.
Subscribe for only £5.49 a month and enjoy all the benefits of the printed paper as a digital replica.
Subscribe