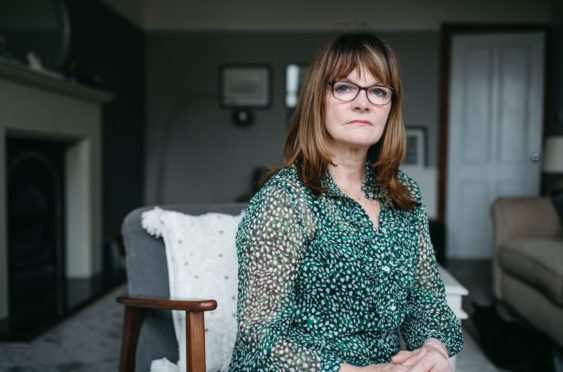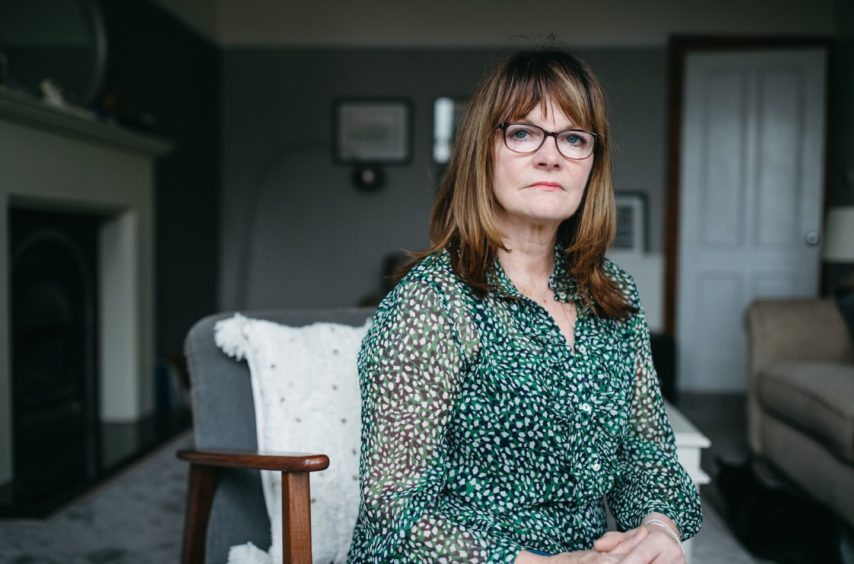 Losing a child is undoubtedly one of the worst experiences a parent can go through.
But, for Anne Logue, watching her daughter suffer excruciating pain, lose her mind and be robbed of the chance to say goodbye to her young daughters is by far the greatest trauma.
"Losing my daughter was awful, but watching her suffer and die without dignity was just horrendous," she said.
"It's inhumane. Nobody should have to die like that. It's now 18 months since Cathrin died in a hospice and I am still haunted by her death: for her and for other terminally ill people I believe the assisted dying act would have afforded dignity and peace. Cathrin had neither of these."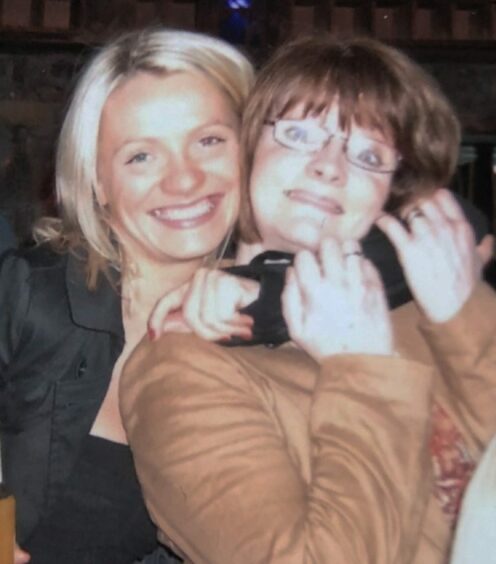 Anne's daughter, Cathrin Higgins, passed away in May last year, just eight weeks after a terminal cancer diagnosis.
The 38-year-old spent the last few weeks of her life confined to a hospice bed, deteriorating so rapidly she was unable to walk, talk, eat or even stay conscious long enough to engage with her family… And in such agony that even a cocktail of strong painkillers and sedatives couldn't keep the pain at bay.
Mum-of-four Anne can't help but think things could have been different. When she was first diagnosed with aggressive breast cancer four years ago, Cathrin expressed an interest in assisted dying.
And, when the terminal diagnosis came, she and her husband Stuart looked into travelling to Dignitas in Switzerland, to end her life so her seven and two-year-old daughters didn't need to watch their mum get sick.
But, sadly, Cathrin went downhill so rapidly that time robbed the family of that chance.
Now heartbroken Anne is backing a campaign to convince the Scottish Parliament to allow terminally ill people in Scotland to choose to end their own life.
"When I looked at Cathrin, just before she died, I couldn't believe people were allowed to end up like that," Anne, 67, said.
"She suffered right up until the very end, but she shouldn't have had to go through that.
"She should have had a choice because she deserved better."
Before her diagnosis in April 2016, Cathrin, from Barrhead, was never ill. A high-flying lawyer and busy mum, she was vivacious, independent and active.
But, after finding lumps at the side of her breast, life as she knew it began to change.
"She had them checked by the doctor and was advised it was nothing sinister, nothing to worry about. It couldn't be breast cancer in someone her age," Anne recalled.
"But, unhappy with the diagnosis, she went back a couple of weeks later to a different doctor who said it was cancer, and they could see the progression already.
"Cathrin had biopsies, breast scans, ultrasounds, and was eventually told she had HER2 positive breast cancer, a very aggressive form of cancer.
"She was devastated, but she took it on the chin and powered through. I still remember her saying she was told it was a 'tricky cancer' – and it sure was."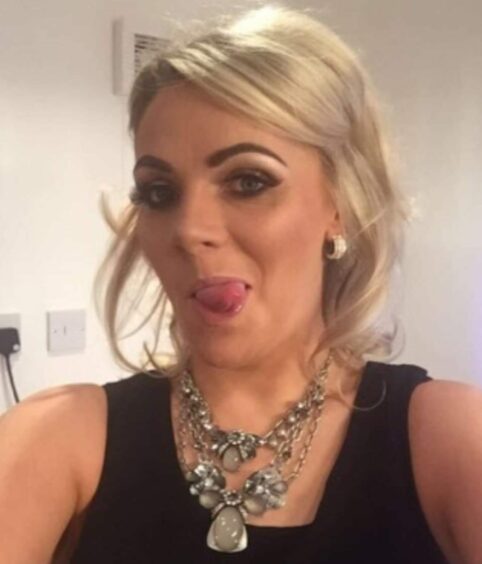 Cathrin endured a mastectomy and various different types of chemotherapy, tried wonder drugs and clinical trials. She lost her hair but went back to work and, two years after diagnosis, even managed, against all odds, to fall pregnant.
"It was a miracle in the midst of it all," Anne said. "She was about 23 weeks before she found out because she had so much going on, a baby was the last thing on her mind. But it gave Cathrin a new lease of life – a new reason to fight.
"Initially being a new mum again gave her a complete psychological reboot. She thought it might be a sign that everything was going to be alright."
But doctors discovered the cancer was spreading. "They tried her on a wonder drug that had a 75% success rate – but she fell in the 25% it didn't work for her," Anne said. "In fact, every treatment she had, she was in the small percentage without success. The cancer just kept coming back."
Exactly two years after diagnosis, Cathrin was told there had been a 5% reduction in the tumours in her chest.
The family were over the moon but, a few days later, she woke up with a dead arm. Investigations revealed three tumours in Cathrin's brain. Surgery successfully removed two of the tumours and the third was blasted with radiotherapy.
"Everything seemed to be going well, but Cathrin never got the feeling in her arm back," Anne said.
"As time went by, she started dragging her leg, experienced problems with her sight and, one day, she went to thank the Tesco delivery guy and no words came out. Her speech went away and came back time and time again after that."
The changes were put down to steroids but, in March this year, Cathrin had a scan.
"The doctors said the cancer had spread beyond redemption. It would be palliative care from that point," Anne said. "It was just like a shadow over the top of her skull. The cancer had doubled its efforts and there was nothing more that could be done."
The terminal news came during lockdown, which Anne says made everything "a million times worse". The oncologist said she would get the full care package – but three weeks later there had been no contact.
"Cathrin was on the phone to the cancer nurses begging for help. She was absolutely terrified. There is nothing worse than being told you are going to die and just left. It was hard to watch. Cathrin was miserable. She wouldn't get out of her pyjamas or go outside. Just lay on the couch all day and cried."
On April 17, 2020, Cathrin went into a hospice. Anne and Stuart visited every day.
"Cathrin was just a mess," Anne said. "She was incontinent, couldn't feed herself, couldn't walk, couldn't speak.
"She had no balance so would fall over. She slept most of the day and was pumped full of painkillers.
"When she was awake, she was only semi-conscious. Her mobile had been turned off and just lay in a bag on the table. It was clear she didn't need it any more.
"She just went down and down. Eleven days before she died, Cathrin had a bad seizure. After that, Stuart and the kids said goodbye and didn't come back.
"He did an amazing job preparing the girls for the fact that their mum wasn't going to survive.
"He knew she was going to get worse and couldn't bear the thought of the girls remembering their mum sicker than she already was. In the last week, she kept flinching and her eyes were flickering.
"I asked the nurse what that was, and she said it was breakthrough pain. It's horrendous to think that, even on incredibly high doses of morphine, Cathrin was still suffering."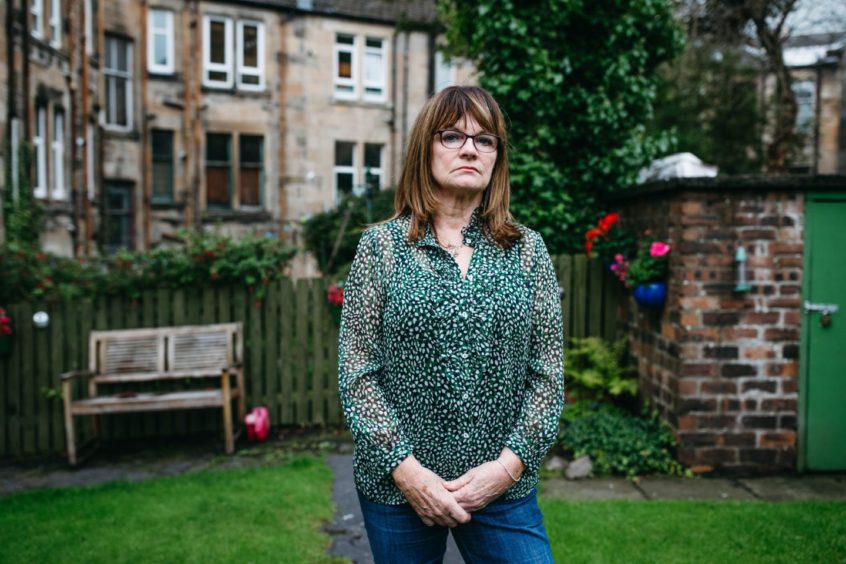 Cathrin died on May 7 last year. "On the day she died, I had not long left the hospital when I got a call to say things weren't looking good and I should come back," Anne said.
"I wondered how she could be any worse, but the nurse said her breathing had changed.
"She was deep purply red and was burning up, but her arms and legs were stone cold. And then I heard it, the death rattle. Nothing could have prepared me for that sound.
"I stayed with her for five hours until she stopped breathing. It was almost a relief to see her not in pain any more. But she should have died peacefully and in a lot less pain."
After the experience, teacher Anne strongly believes people with a terminal diagnosis should be given the choice to die, when and how they want.
"If there was a drug, Cathrin could have said her goodbyes, hugged her kids and drifted off peacefully in her sleep. It could have given her those last moments with her family that she and we all needed.
"I 100% believe Cathrin would have made that choice. At the very beginning, she spoke about having the choice of assisted dying somewhere like Dignitas in Switzerland. It was on her radar right from the start.
"She and Stuart discussed it again after the terminal diagnosis. He even went as far as to look into what it would cost. It was expensive, about £10,000-£12,000 and that was without repatriation.
"But it was what Cathrin wanted. She didn't want to die at home in front of the children – and she didn't want them to remember their mum as a sick woman in a hospice bed. But she deteriorated so quickly that she was too sick to travel.
"Losing Cathrin has been devastating for us all. But it would be nice to have said goodbye without all the trauma. I think that will haunt me for a long time to come because I know my daughter deserved so much more. She deserved to die with dignity."
---
COMMENT
Everyone should have peaceful and dignified deaths
by Ally Thomson, director of Dignity in Dying Scotland
What Anne's family has been through – watching Cathrin's illness and death – is tragic. To go through such a loss is in itself devastating, but to watch Cathrin suffer in such pain as she died is traumatic.
For families who have witnessed such a bad death their own suffering is often compounded by complex grief with symptoms similar to post-traumatic stress disorder.
Cathrin and her family were let down by a law that isn't working. If Cathrin had been able to access safe and compassionate assisted dying, her own death and her loved one's memories and grief could have been so different.
The time is right to change the law and allow dying people to have more choices available at the end of their lives.
The proposed bill that Liam McArthur MSP is bringing to the Scottish Parliament would legalise assisted dying as a choice for terminally ill, mentally competent adults, , a change supported by the majority of the Scottish public.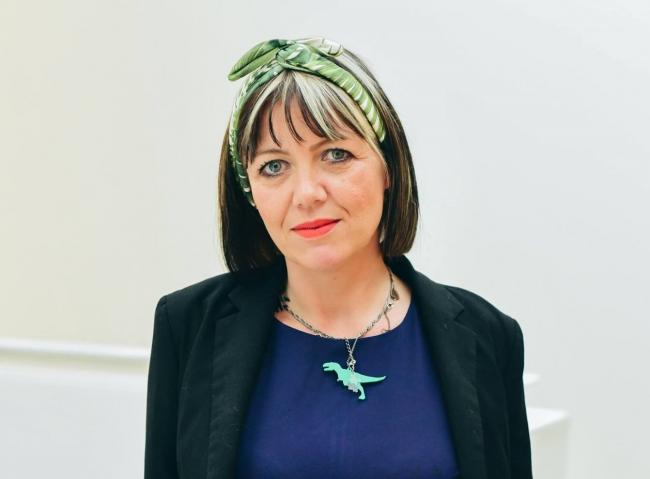 There is research and evidence from across the world to show that legalising assisted dying is the compassionate and safe thing to do.
The first stage of the bill process will be a public consultation which opens on Thursday September 23, and I urge people to respond to the consultation and show their support for changing the law to allow dying people to have peaceful and dignified deaths.
---
High-quality palliative care for all is the answer
by Dr Gillian Wright, ex-palliative medicine registrar
Instead of bringing in an assisted dying law, the Scottish government should be put more money into palliative care services.
Palliative care in the UK is chronically underfunded – 320 people a day do not have access to adequate support.
Palliative care involves looking after patients and their families, it means helping with pain management and other difficult symptoms.
It involves doctors and nurses and a whole team of other specialists who support and counsel, listen and care for both the patient and the wider family. But it needs proper NHS funding so that all who need it can access it.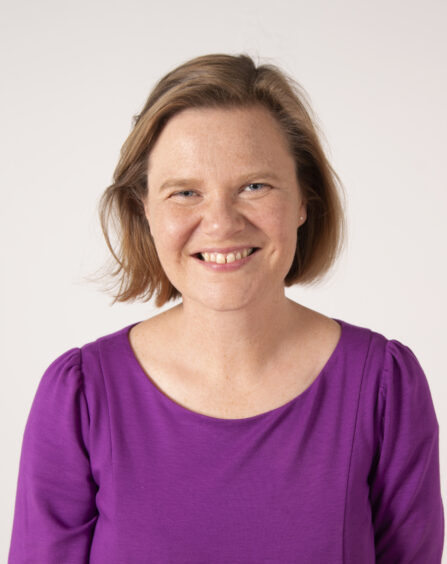 Assisted suicide involves the doctor prescribing a lethal dose of medication. It sounds straightforward, but it is far from the reality. What about those who have difficulty swallowing or using their hands? Will there then be future legislation to allow euthanasia where the doctor gives an injection?
There are unintended consequences of assisted suicide. Frail and elderly people may feel pressurised into taking their own lives because they feel a burden. Terminally ill patients who are depressed might never access mental health services.
We must respond as a society with excellent palliative care and not go down the route of assisted dying.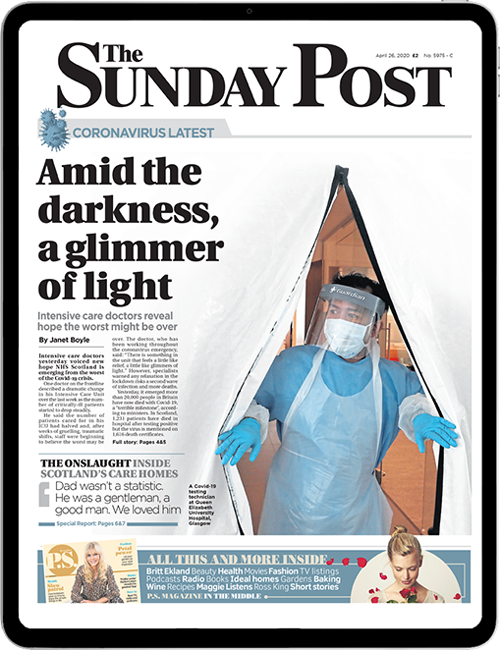 Enjoy the convenience of having The Sunday Post delivered as a digital ePaper straight to your smartphone, tablet or computer.
Subscribe for only £5.49 a month and enjoy all the benefits of the printed paper as a digital replica.
Subscribe