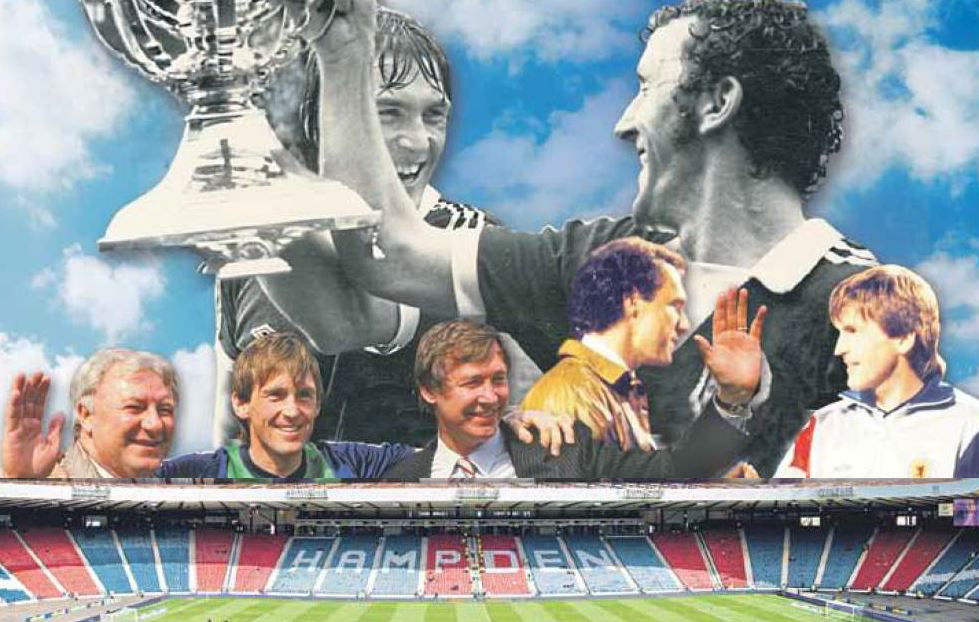 ON Wednesday, one of the most-important decisions in the history of Scottish football will be made by the Board of the SFA.
Will the Association's staff, the national team and our domestic cup finals stay at Hampden Park – or is it all moving to Murrayfield?
Frankly, there can only be one outcome.
We must stay where we are.
It would be an absolute scandal if we were to take it all through to Edinburgh. A travesty.
Now, I have nothing against the city or the people of Scotland's capital.
But Glasgow is the heartbeat of football in this country. I don't think many people would argue against that.
So on Wednesday there is a heavy responsibility on the shoulders of the seven people on the SFA Board – Alan McRae, Rod Petrie, Ian Maxwell, Neil Doncaster, Ana Stewart, Mike Mulraney and Thomas McKeown – to do the right thing by our game.
Any self-interest or personal preference must not come into play.
This is about the long-term well-being of Scottish football.
I genuinely have no idea what any of the seven of them are thinking.
But I would be astounded if they were to opt for Murrayfield.
I've yet to hear of many people who want to go there – and I'm certain the Scotland players don't want to play their football there.
Sure, the SRU have made their pitch, and they have been very professional and diligent in the way they have handled this whole process.
But football does not belong at Murrayfield. Murrayfield is the home of rugby.
It's all well and good saying that it has a lovely 60,000 all-seater stadium to offer our national game.
But I'm pretty sure we would end up seeing Scotland playing in a stadium that was only around one-third full.
Police Scotland has made it clear they do not want international games, as well as cup semis and finals, being held in Edinburgh.
Surely, we must recognise that.
What about the transport links and general traffic in and around the surrounding area of the stadium?
Are there any plans being considered by the City of Edinburgh Council to improve the local road network?
Overall, it is just not for me.
Listen, if it meant our national game would make tens of millions of pounds by moving from Hampden to Murrayfield, then I could see that as being part of a persuasive argument.
But I've yet to hear what kind of financial profits we are talking about.
Is it not more likely it would cost football money and we'd be worse off because less people would be going through the turnstiles?
There should be more transparency on this front and allow the punters to see facts and figures.
As it stands, the SFA must keep our national football stadium where it is.
A bit of help from the Scottish Parliament might make it all that wee bit easier to happen.
Give Queen's Park an upgraded Lesser Hampden. Build an overhead footbridge to link the three wonderful facilities we have – Hampden, Lesser Hampden and the Toryglen Football Centre – and link them up with the local train stations.
Staying put would also give more than 100 staff a better chance of staying in their jobs, rather than facing a lengthy commute to work every day to get from west to east.
Honestly, I just find it all rather sad that it has even reached the stage of going to a vote between the seven members of the SFA Board.
But, just to repeat, in my view there can only be one outcome.
Anything else, and the long-term well-being of our game will be put at risk.
I have some wonderful memories of playing at Hampden, and I want the next generation to experience playing there, trying to create special moments of their own.
Scotland has two games there next month when they play Belgium in a friendly and then Albania in the Nations League.
It's important, of course, to win the opening competitive game.
Alex McLeish will go into it in good spirits and confident of topping the group.
He will pick his squad this week, and it was terrific to see Oli McBurnie scoring for Swansea City the other night against Leeds United.
His second goal was very special, a really powerful and well-placed header from 10 yards.
I'm sure Leigh Griffiths is regarded as the country's main striker, but he has yet to find a rhythm in the new campaign for Celtic and it's always good to have competition for places.
There is nothing better than having a striker who is playing every week, scoring goals and full of confidence.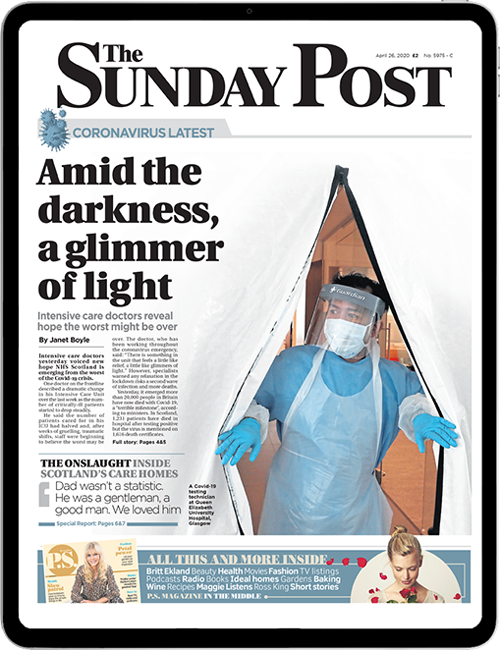 Enjoy the convenience of having The Sunday Post delivered as a digital ePaper straight to your smartphone, tablet or computer.
Subscribe for only £5.49 a month and enjoy all the benefits of the printed paper as a digital replica.
Subscribe