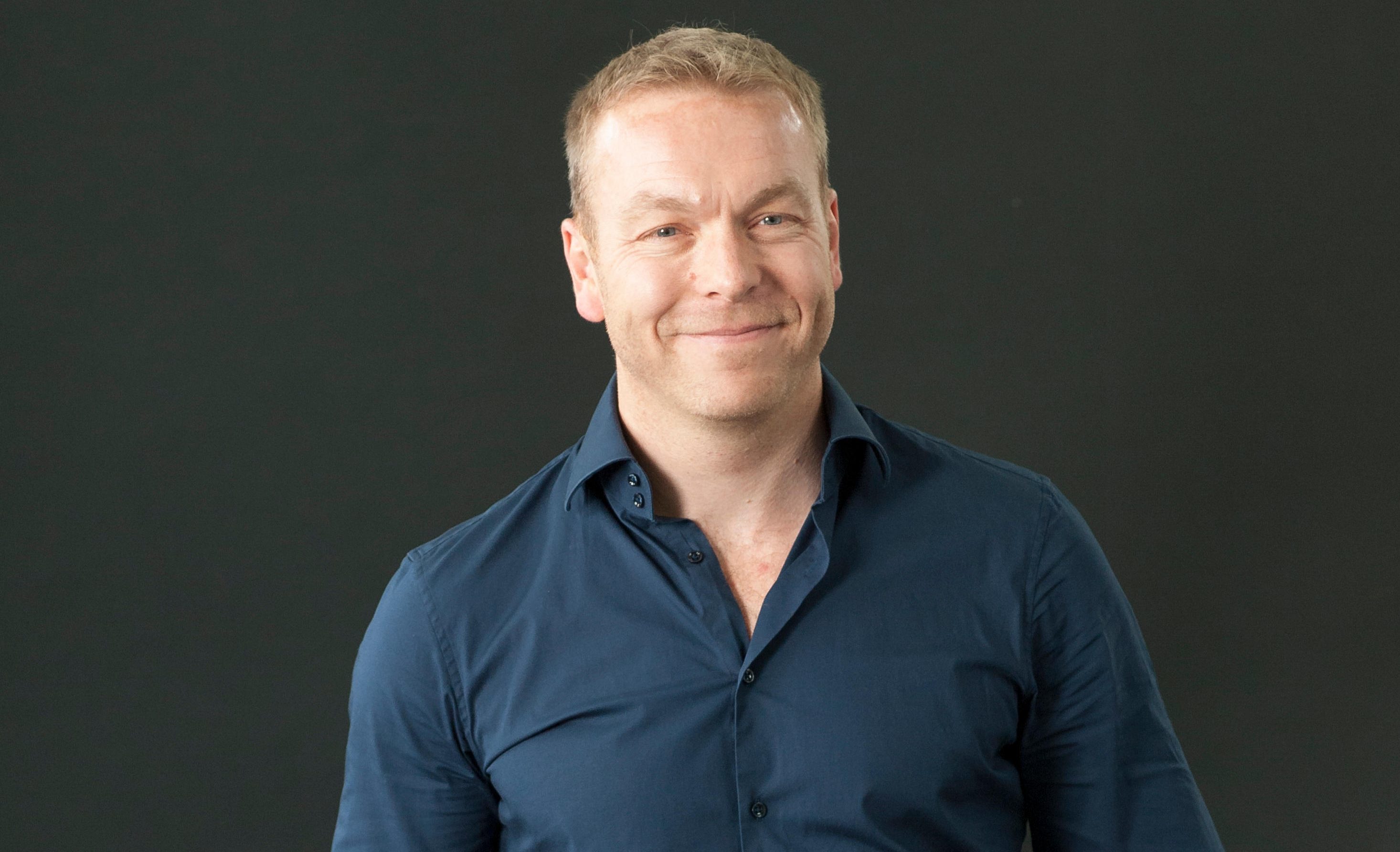 A YEAR from now Sir Chris Hoy will be pushing himself to the limit in a bid to break a record to reach the South Pole.
It will take the six-time Olympic gold medal winner away from wife Sarra and their two young children for an adventure, he admits, will be "treacherous and dangerous".
But the cycling legend believes it is a challenge he simply could not turn down.
Chris, 41, said: "When the idea was first floated I said no, why would I want to do something like that?
"Why would I want to be away for weeks somewhere freezing cold, why not do something safer, more comfortable and with a bit of sunshine?
"But it's a piece of the planet very few people get to go to and you can look back when you're old on the most unbelievable trip.
"Yes, it'll be difficult and there will be moments when I'll question my sanity for doing it.
"But life passes by very quickly and when you have opportunities to do exciting things, I think you should grab them."
Chris will be setting off from Antarctica's Amundsen coast for his 400-mile bid to reach the Pole in record time. He will be aiming to break both the cycling world record and the faster human-powered record, completed on skis in just over eight days.
Welsh polar cyclist Maria Leijerstam, who became the first to do it on a bike in a time of 10 days and 17 hours in temperatures of -30C, said last week that he's taking the wrong bike.
And that the physical challenge is so different from short sprints that it's like "a ballet dancer deciding to become a postman".
However, Chris, who will be riding a wide-tyred "fat bike" in the snow, insists he's got things right.
"I've already been out and done a recce on the bike in Iceland. We've thought about it in great detail and the bike I'll be using is very suitable for the conditions.
"Until you get out there and experience the environment, though, you never know, but I'm taking it very seriously.
"We'll be using climate chambers beforehand to reduce the temperature and oxygen levels as we'll be at 3,000 metres.
"I've never taken any challenge lightly in my life but this is more of a mental one than physical one."
Chris will be back to training with a vengeance for the polar attempt which will see him spend up to 11 hours a day in the saddle, storms permitting.
He's sure the meticulously planned route will be manageable, but to reach it he has to first cross a crevasse-covered landscape.
"You'd be foolhardy to go into a place like that and think you were going to be fine," he said.
Chris, who is still in the fund-raising process for the attempt which is hoped to raise substantial funds for a yet-to-be-named charity, said: "The person leading the trip has more experience than anyone on the planet driving on Antarctica, so you always take advice from people who know what they're doing."
Preparations will start to ramp up in the coming months, but the expedition is just one aspect of the Olympian's ever-busy life.
This month saw the publication of Flying Fergus 7: The Wreck-It Race. It's the seventh book in the magical cycling adventure series which aims to inspire children to ride bikes and read books. Just like his record-shattering cycling days, Chris is forever the team player, highlighting the part played by award-winning author Joanna Nadin and illustrator Clare Elsom.
The inspiration and the characters, though, are all from him.
"I can't believe we're at number seven," says Chris.
"It hardly seems any time since we were sitting down talking about how we could write a book.
"Now it's brilliant when you meet families and the kids come up and chat to you about it. Initially, I thought I might have enough ideas for two or three books but we're writing three more at the moment and I'm having so much fun."
Although he's just a little young yet, Chris is counting the days 'till his three-year-old son Callum can sit down and read one of the books for himself.
In the meantime, he just adapts some of the stories for bedtime reading, tales doubtless to be further adapted in due course for daughter Chloe, who was born in September.
Impassioned though he is by the books and the South Pole epic, it's family life with Sarra, Callum and Chloe that's most important.
"Sarra and I were just saying the other day that we can't remember life without them. Before they existed you were getting on with your life not feeling like you were missing anything. As soon as they were born, you can't imagine them not being there. Yes, it's hard work when you're getting no sleep and they're not doing what they're supposed to.
"But there's nothing like it and we're so lucky. It's not been easy, particularly with Callum being born prematurely and then spending months in hospital, but people have much worse times and you're grateful for everything you've got.
"Every day you see them change and it's a wonderful experience."
Home, as it has been for the past couple of decades, is Manchester but Chris says a move back across the border is on his radar.
"We're back up a fair bit as our families are still there and it's always nice coming home," he admits. "When you come past the Pentlands and drive over the brow of the hill and see Edinburgh in the distance, it's always good.
"I'm sure one day, hopefully not too far away, we'll come back home."
After the "necessary selfishness" that made him one of Britain's all-time sporting heroes, Chris is enjoying having time to devote to family and friends.
But as the Antarctic trip indicates, the drive that took him to the top hasn't left him. And fresh challenges are always welcome.
"It's not that I need to be breaking records," he adds.
"I just need something to motivate me to get the most out of life. It's good to be passionate about even the most mundane things.
"When I was racing I didn't drink alcohol for 11 months of the year and the social hub was the café. I got really into proper coffee, took barista courses and became obsessive about it.
"Now I've got my own machine and grinder at home and I get freshly-roasted beans delivered every week.
"You don't have to be a total geek about things but it's good to be passionate.
"I'm not some weirdo who is totally full-on about everything but I think it's important to enjoy stuff and get the most out of it – whether that's a cup of coffee or riding to the South Pole."
Flying Fergus 7: The Wreck It Race (Piccadilly Press) is out now.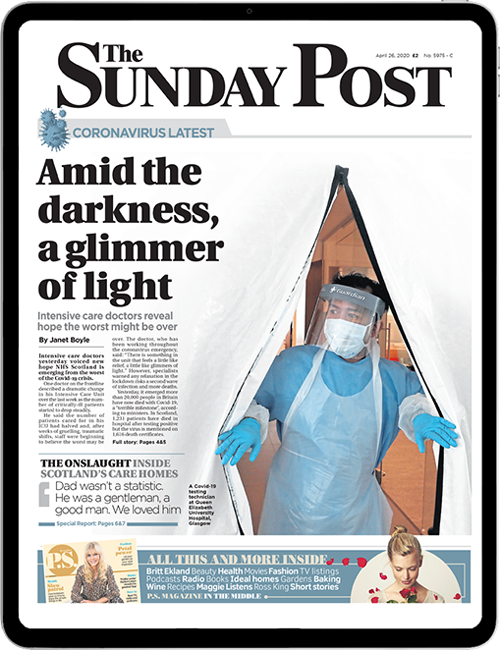 Enjoy the convenience of having The Sunday Post delivered as a digital ePaper straight to your smartphone, tablet or computer.
Subscribe for only £5.49 a month and enjoy all the benefits of the printed paper as a digital replica.
Subscribe