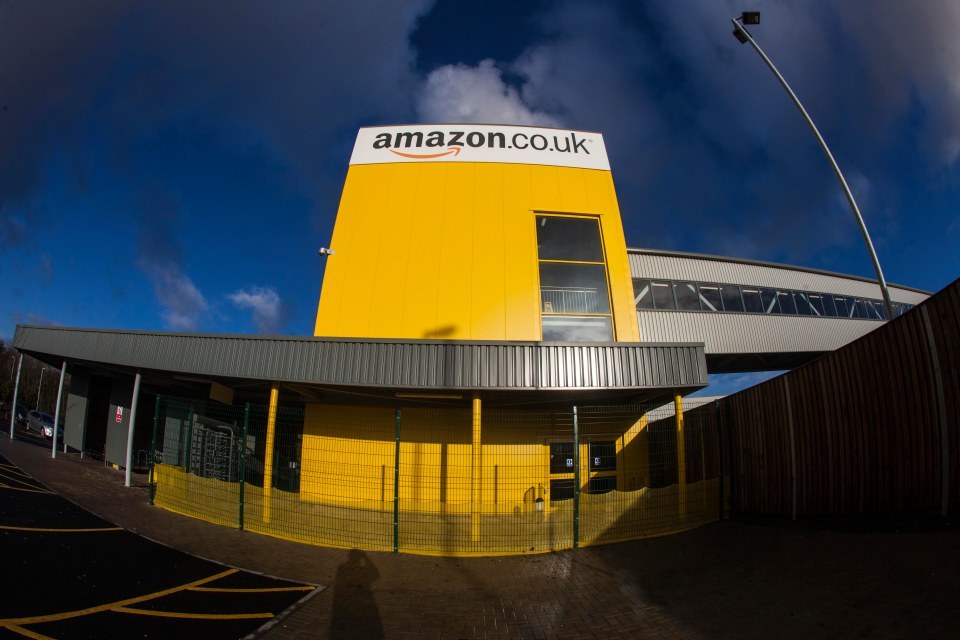 AMBULANCE crews are called to treat sick and injured workers at Scotland's Amazon bases nearly once a week, we can reveal.
The medical call-outs can be revealed on the busiest weekend of the year for workers at the US-based retail giant.
Last week's Black Friday and tomorrow's Cyber Monday see Amazon workers – known as associates – dealing with a flood of orders as bosses predict a record-breaking year for internet Christmas shopping.
Thousands of extra temporary staff have been drafted in to cope with workers regularly walking up to 15 miles a day during a shift to get orders ready.
But insiders say the ambulance callouts reveal workers struggling to cope with the pressure of mounting workloads.
Amazon bosses have defended how it treats its workers saying the number of callouts – including 999 emergencies – is small compared to the size of its workforce.
Our investigation has discovered the internet giant's two Scottish warehouses – the larger base in Dunfermline in Fife and one in Gourock, Renfrewshire – has seen hundreds of calls to emergency services in the last three years.
Ambulance 999 calls have seen paramedic crews dash to the bases – known as fulfilment centres – to treat workers for suspected strokes, convulsions, chest pains as well as the fall-out from industrial accidents, falls and cuts.
In 2016, the last full year of records, the Scottish Ambulance Service sent out emergency crews 43 times to the warehouse on the outskirts of Dunfermline in Fife.
The emergency call-outs included 15 of the most serious classification Category A calls, with 23 staff members taken to nearby hospitals.
Those 999 calls included two workers treated for falls, a call regarding "traumatic injuries" and two calls for help after "industrial accidents".
This year, with records only going up to October and not taking account of Amazon's peak period, paramedics have been called 13 times with nine workers taken to hospital from the distribution centre.
Those call-outs include staff falling unconscious, suffering chest pains and convulsions.
Records from the Scottish Ambulance Service even show a worker was taken to hospital in an ambulance after being assaulted in the last 10 months.
The internet giant's depot has also been the centre of police investigations including allegations of staff suffering assault and racial abuse.
As well as thefts and frauds, Police Scotland have detected hate crimes, assaults and even racially aggravated harassment at Amazon, whose workers are largely non-unionised.
Fire services have also been called – although it is a small figure at just three times in the last three years. In 2016, firefighters were called after a worker got trapped in machinery.
Last year, it was reported workers at the Fife plant – which is the size of 14 football fields – were threatened with the sack if they took four days off sick, even if they had a doctor's note.
And staff at the company's first-aid base said workers were suffering injuries in the rush to collect products.
More than 2000 seasonal workers have been taken on at Dunfermline on top of the 1500 permanent staff to pick, pack and ship orders this year.
Meanwhile, in Gourock, the company has employed an extra 1000 workers on top of its existing workforce of 400.
Emergency callouts to the Renfrewshire plant are far fewer than Fife, our findings reveal.
But out of the 12 ambulance call-outs in the last three years, 10 have resulted in patients – suffering burns, falls, traumatic injuries and suspected strokes – being taken to hospital from the Gourock depot. GMB Scotland Organiser Helen Meldrum said: "These are shocking statistics but given the long-standing history of concern over the working conditions in Amazon, I can't say that I am surprised.
"This lends weight to our arguments that Amazon must open up to trade union recognition.
"Ultimately this is a giant multinational which has received significant public money yet continues to go about its business in an unacceptably opaque manner."
Earlier this year it was revealed Amazon had received more than £7.5 million in grants from Holyrood since 2004.
A spokesman for Amazon said: "The health and safety of our associates is an absolute top priority.
"Independent health and safety experts review our processes and certify our compliance with all relevant laws and regulations.
"We have 41% fewer injuries than other companies conducting warehousing activities in the UK, based on the latest available HSE RIDDOR reporting data.
"Because we prioritise the safety of our associates, we seek medical advice and if necessary call ambulance services if an individual is injured at work or is unwell with a condition unrelated to their work.
"The number of times this has occurred is small when compared to the hundreds of thousands of days worked in our fulfilment centres each year by more than 5000 people at our busiest times, and the figures have declined in the past year."
"There's pressure. I've seen people pass out. They want robots"
By Jason Williams, former Amazon employee
I have worked at the Dunfermline depot for the last two years on temporary agency.
How would I describe working there? Harsh and nasty.
There will be people who say its work and you should be grateful for any job you can get. I accept that.
But it's far harder work than you could imagine. I'm 50 and have had various jobs before, including warehousing roles, but I've never experienced anything like Amazon.
The size of the place is simply staggering. It takes you ages to walk anywhere – including to the break areas. The vastness of the place eats into your time off.
I would do a 100 mile-daily commute just to get there. That would take 4-5 hours.
Packing was as it sounds – getting orders boxed and ready to send out to customers. It was fast-paced and mind-numbing. At the end of every shift you would be exhausted.
You were constantly drilled about how you were doing in relation to targets. It could affect your mental state. You felt pressurised.
My second year, I worked in stowing, the department who put the products on the shelves for people to "pick off" before sending out. I'd regularly walk 15 miles a shift.
You might be reading this and thinking you could walk that. But try doing it four nights in a row for three months – that's what Amazon workers face.
One guy drank 12 cans of energy drink in one shift. He must have been frenetic but said he needed it to keep going.
Everything was timed – including toilet breaks. Tempers often frayed, fights were not uncommon. I saw people fall ill and pass out. I put it down to the work environment.
Amazon want robots not workers.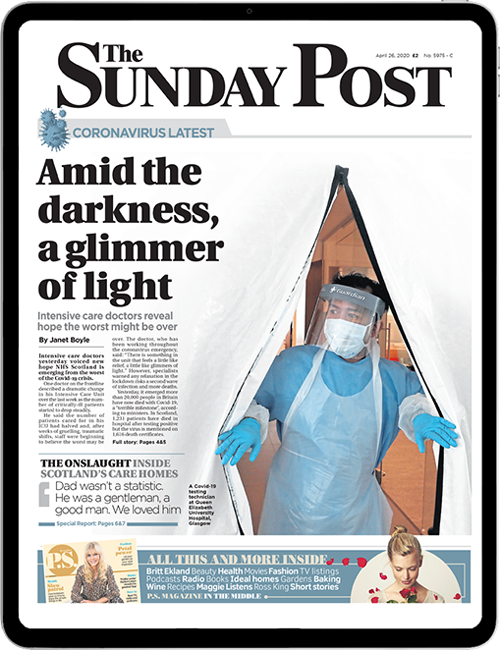 Enjoy the convenience of having The Sunday Post delivered as a digital ePaper straight to your smartphone, tablet or computer.
Subscribe for only £5.49 a month and enjoy all the benefits of the printed paper as a digital replica.
Subscribe