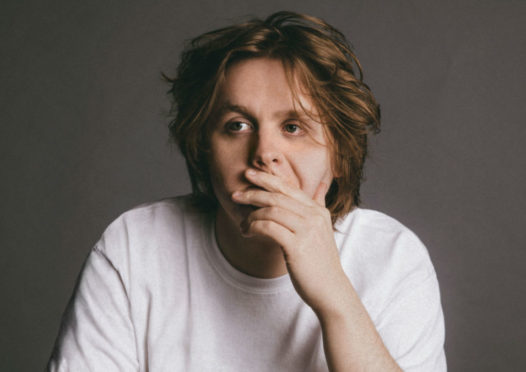 Scots singer Lewis Capaldi has revealed he keeps his feet on the ground by adopting a Scottish pessimism.
The Bathgate-born singer songwriter, 22, shot to fame after spending seven weeks at the top of the singles chart with Someone You Loved.
He also sold out his UK tour within just ten minutes of tickets going on sale.
But he told how he copes with fame by fearing failure and considering any success "a bonus".
He said: "I think any bit of success you have, the stench of failure still looms large. Everything that happens I'm kind of like 'oh well, this will probably never happen again'.
"Obviously, being from Scotland I think there is that kind of pessimistic attitude, but like a nice pessimism. I like to aim low and avoid disappointment most of the time. Anything else is just a bonus.
"As long as I can have dinner every night, that's my goal for the day and everything else is a plus after that."
Capaldi, who has said claims he has a net worth of £10m are "farcical", revealed he called his forthcoming album, Divinely Uninspired to a Hellish Extent as a reference to the stress of writing it.
He said: "It's actually a line in a song that that didn't make it on the album. The song was called Figure it Out and the line is 'broken by desire to be Heavenly sent, divinely uninspired to a hellish extent'.
"For me, that line was saying 'seventy per cent of the time when I'm making music I think I'm terrible at making music'.
"That desire to be good at something is often one that leaves you feeling a bit down in the dumps.
"Writing songs, for me, is sitting at a piano for four hours hating myself for three hours and 45 minutes, and in the last 15 I'm like 'that went well' because I'll get like one note of a melody.
"I found that with the process of making the album but it was all kind of worth it in the end. Writing these songs was tough at times but I got there in the end.
"I'm really proud of the album and how it turned out, but making it was very stressful and very boring."
Capaldi also told Radio Scotland of a potentially embarrassing incident in New York when he had to shower with no curtains, in a room with no blinds on the windows.
He said: "I'm not what you would call a show-er so it was a bit of a self conscious shower I had that morning.
"I definitely let the water run for a bit and let the windows steam up a bit before I got in, because I'm not a very proud man in that regard."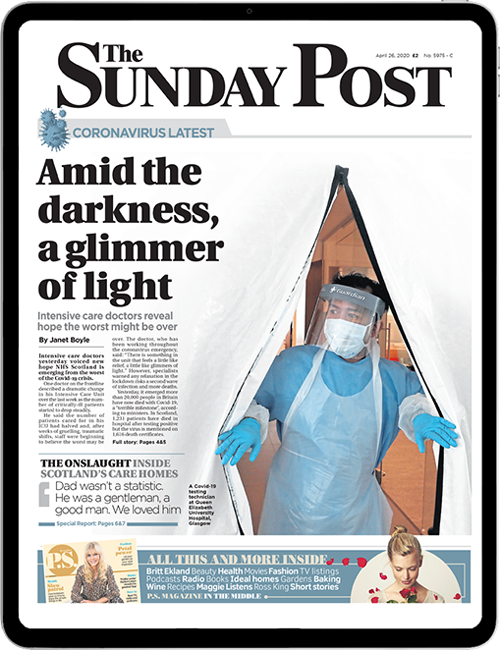 Enjoy the convenience of having The Sunday Post delivered as a digital ePaper straight to your smartphone, tablet or computer.
Subscribe for only £5.49 a month and enjoy all the benefits of the printed paper as a digital replica.
Subscribe