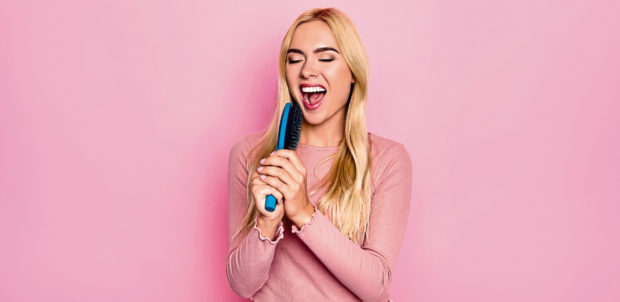 Their motto is Stronger Together, and together they sing to ward off isolation, anxiety and depression.
Now lessons learned by The Military Wives Choir are being shared with The Sunday Post readers facing the uncertainties coronavirus brings.
Rosie Dow, former director of The Military Wives Choir Foundation – a charity comprising five choirs in Scotland from Inverness to Helensburgh and many more across the UK and overseas – says singing, together or alone, can boost our mood and our immune systems.
Rosie, whose book Sing is out now, explains: "I studied anthropology and community arts which looks at why we do group and individual singing and what that means for us and society. It is interesting thinking about it in these times.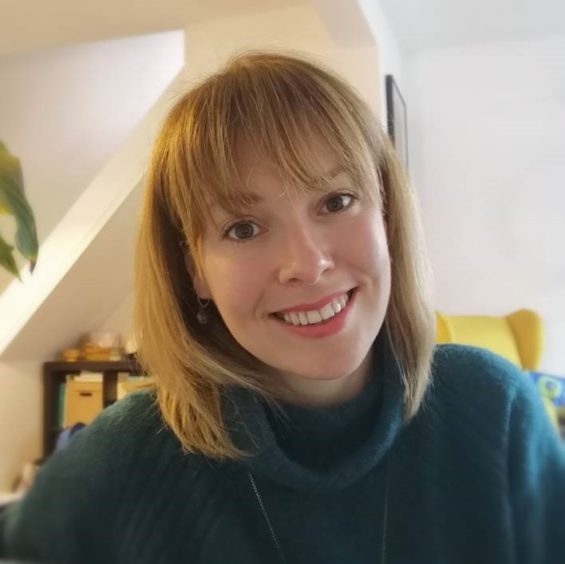 "At the moment life is stressful and can be lonely and worrying. What something like the coronavirus does is brings into sharp focus our anxious selves and all the things we might worry about; will I get ill, will my relatives get ill, will I lose my job?
"Singing is a way of stepping out of that for a second. It is very hard to sing without concentrating on it.
"People can hum to a tune in the background, but if you are going to engage in the act of singing, you have to switch everything else off.
"There is something intensely therapeutic in doing that, and it's a physical and psychological thing.
"Singing is something that uses your whole body. To be able to breathe well when singing, you have to use your lungs properly and your posture has to be right; all of these things are connected to how well you are able to sing and to how you feel.
"They are particularly good for you if you are stressed or worried.
"There is research to show that stress can negatively impact your immune system and also research to show that social isolation, which is a form of stress and which a lot of us will be thinking about right now, is as bad for your health as smoking."
The researcher reckons belting out a tune can provide an antidote. In 2016 Rosie was involved in a study led by key researcher Daisy Fancourt. It looked at how singing modulates mood and stress in cancer patients and their carers. And she revealed it found singing to be associated with "significant reductions in negative affect and increase in positive affect".
The study concluded that singing, "improves mood state and modulates components of the immune system."
Rosie explains: "After an hour of singing people were more relaxed and their immune systems were functioning a bit better.
"While the biological side is hard to measure, there are loads of psychosocial studies around well-being, anxiety and depression and the impact of singing on these things long-term over six months.
"In Italy and Spain during this crisis we saw people singing from balconies. At a fundamental level, they were trying to communicate and connect to other people.
"People were looking for that communal, collective experience, probably because they felt isolated.
"We can look at videos of people singing and feel what they are feeling. Even though they are doing it to be uplifting, it is a response to being isolated and feeling scared.
"I'm interested to see when this blows over whether people have more appreciation of culture and what kind of anchor it gives them; what makes them feel alive, human and connected to other people.
"I wonder what songs will come out of all of this."
Sing by Rosie Dow is published by Quadrille £7.99.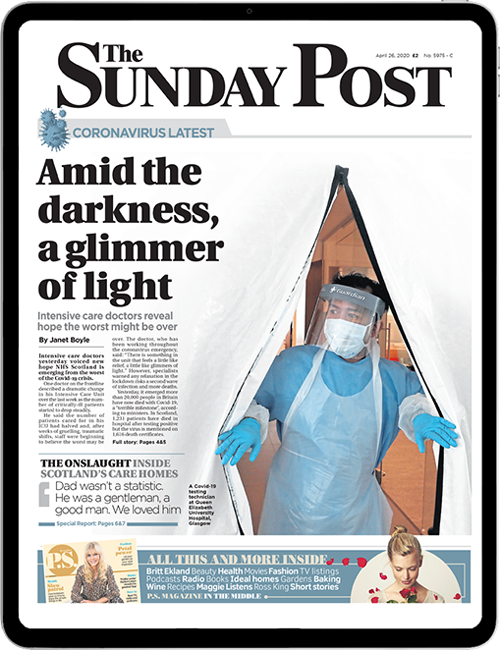 Enjoy the convenience of having The Sunday Post delivered as a digital ePaper straight to your smartphone, tablet or computer.
Subscribe for only £5.49 a month and enjoy all the benefits of the printed paper as a digital replica.
Subscribe