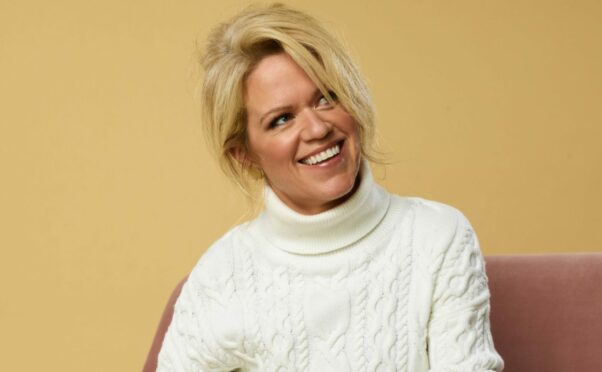 Taking over from a much-loved actor is a difficult task. For every series that manages to replace its lead successfully, like Doctor Who or Cheers, there's another, like CSI, that loses a bit of the alchemy which made it a hit in the first place.
That fact wasn't lost on Sinead Keenan. This week she's stepping into the role left by Nicola Walker in ITV's hit detective drama Unforgotten, after the former Spooks star departed at the heart-wrenching conclusion to the fourth series.
Keenan, however, comes with a pedigree all of her own. The 45-year-old Irish actress is a veteran of TV series like Lip Service, Showtrial and Little Boy Blue, the landmark dramatisation of the murder of Rhys Jones in Croxteth, Liverpool in 2007, for which she won a best actress Bafta.
With a CV like that, Keenan could be forgiven for thinking taking over from Walker wouldn't be too difficult. Perhaps she could even be confident?
"No, I definitely didn't think that!" says Keenan. "I've met Nicola and she's a brilliant, brilliant actor. Years ago I worked with her briefly when she was in an episode of Being Human but that was donkey's years ago. She is an extraordinary actor. I did not think I would go in and smash it, no."
Her first brush with the role was via her agent and Keenan admits being so in awe of Walker that she turned the part down.
"In 2021 I got a call from my agent saying the people from Unforgotten were looking for Nicola Walker's replacement and they wanted to give the script to three or four actors. Would I be interested?" she adds. "Of course I immediately said, 'No. No, thank you, very much. Anyone who's following Nicola Walker is going to be going against the wind. She's brilliant. So no thanks but good luck."
At her agent's insistence, Keenan read the script and was blown away by its strength.
"I seem to always be chasing the curve with these things, I'm very late to every party," she says.
"So I watched the most recent series as it went out live, having not seen any of the first three. I loved it so went back and watched the first three. And yeah, they're all really good. Really, really good. Simple, strong storytelling.
"I thought I'd keep my agent quiet and read it but she was right about the script. I went back to her and asked if there was another script, I wanted to know what happened next. I went to meet them and they asked if I'd do it, and here we are…
"It was one of the things I said to my agent – 'No, I'm not going to be the eejit who follows Nicola Walker'. But she said that it was actually a really lovely show and a nice job and I thought, 'Yeah, pal, I'll be the judge of that'.
"But it's true. It's the continuity, it's the same team, which is almost unheard of nowadays. They're genuinely nice people and Sanjeev (Bhaskar, who plays DI Sunil Khan) is quite possibly one of the nicest men showbiz, just incredibly friendly and thoughtful."
Unforgotten quickly became one of ITV's most watched dramas, not least because of the chemistry between Walker's detective and her colleague played by Bhaskar, noted for his trusty backpack.
Keenan is playing DCI Jessica James, and her first day on the job is a difficult one.
In episode one, a body is found in a chimney stack while DI Khan is still dealing with the loss of Cassie, played by Walker.
DCI James' marriage ends in the first scene while another character is diagnosed with a terminal disease.
"Yeah, it's all comedy, comedy, comedy!" laughs Keenan. "I suppose it is a bit gloomy when you put it like that. There's a lot going on.
"But, as with all of the scripts, there's magic there because you start off with these seemingly completely disparate groups of people and you think, 'How in the name of God are these things linked?'
"And then, slowly but surely, the cogs are set in motion and it all comes together in the end."
Bhaskar was key in welcoming Keenan to the set, and he made an extra effort to reach out to her, having recognised the rest of the cast and crew had been working on Unforgotten for years.
"The TV execs organised a lunch for us to meet up before we started filming," she adds.
"And Sanjeev, bless him, sent me a message on Twitter saying, 'Look, it might be a bit daunting for you because we all know each other, did I want to meet up before we go to that lunch, or have a Zoom call or something?' Which was incredibly thoughtful and kind of him.
"So we had a Zoom in which we jabbered on for about an hour. He's just such great fun. He's the perfect person to have on a set because in between takes there's anecdotes, jokes, stories, all sorts. It was a very fun set."
Aside from a good script, a fun set seems important to Keenan. She points to smash-hit Channel 4 sitcom Derry Girls, in which she appeared in a memorable cameo on a train, as a good example. The small part was a favour to the show's creator and writer, Lisa McGee.
"I was lucky enough to work with her on a show that she did for Channel 4 called London Irish a few years before Derry Girls," adds Keenan. "She asked me would I do a cough and spit for her for the last series. I was like, 'Um, definitely, what you want me to do?' But it was such good fun, and, really lovely group of people.
"I also could not believe it when I went to watch the episode where the girls steal the exam results from school and they get arrested.
"I heard this voice and I thought, 'Oh my god, they've got Adrian Dunbar, that's amazing!'
"And then big Liam Neeson appeared. I was like, holy…! First of all, how did they get him? Second of all, how the hell did everyone keep that on set? Honest to God, that's incredible."
Keenan is married to director Chris McGill, with whom she has two sons. Before Little Boy Blue she appeared in Taggart and starred in LGBT drama Lip Service which, like the long-running detective drama, was shot in Glasgow.
It's a place she came to love, not least because of the Dublin-born actress's family ties to the city.
"My papa was from Glasgow. He was born and raised on Sauchiehall Street," she adds. "So I have a great love for Glasgow. There was such a buzz about the city, like real cafe culture, lovely restaurants. It's a lovely, lively, buzzing, friendly city.
"Before Lip Service I did Taggart, and I remember shooting up near the canal in the city. It was incredibly noisy.
"We had to stop filming at one point because of the seagulls. They are so loud in Glasgow! We had runners throwing bread at different areas, which drove them away. They were the loudest seagulls I've ever come across. So avoid seagulls. Or at least the places where they hang about."
With a Bafta, a Derry Girls appearance, and leading roles in several other hit series, you wonder if Keenan has much left to achieve in television. When she considers her career, little of it was planned.
"If you hedge your bets you can close yourself off to the other things you may not have considered," she ponders. "As long as there is a compelling story there and the script is good then that's really all that matters, I think.
"Because you can have all the bells and whistles in the world. You can have all the best directors or actors or crew or producers, but if you don't have the story, if you don't have the reason to be there, then it can all be for nothing.
"You can see it in Unforgotten, I think. The story's key."
Unforgotten co-stars unfazed
The fact that Sinead Keenan was joining an established group of actors on Unforgotten, just as her character Jess was joining a similarly tight-knit detective team wasn't lost on the actress or co-star Sanjeev Bhaskar.
Luckily, his reputation as one of the nicest guys in the industry was well founded and Keenan was warmly welcomed.
"Sinéad was in a very similar position to Jess, in that she was coming into an existing team where you assume that everyone has a shorthand, and everyone gets on, and you don't want to be the person who comes in and messes it up," explained Bhaskar.
"I didn't want her to arrive on day one of filming carrying that kind of baggage.
"She's brilliant at what she does anyway. She's a really lovely person. She's very, very, very good.
"So she dropped into the scene immediately. It was almost seamless, to be honest."
Bhaskar and Keenan had appeared together once before, but only briefly, in Porters.
"We'd done 30 seconds of a scene in a sitcom a few years ago," said Bhaskar. "So the relationship with Sinéad felt new, and certainly the relationship between Sunny and Jess felt new as well.
"She's got a very different energy to Nicola Walker, as Jess has to Cassie, and that's part of the story."
---
Unforgotten, Monday, ITV1, 9pm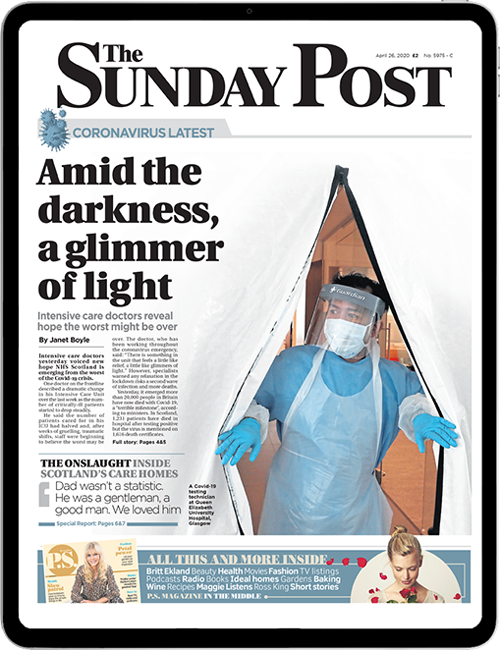 Enjoy the convenience of having The Sunday Post delivered as a digital ePaper straight to your smartphone, tablet or computer.
Subscribe for only £5.49 a month and enjoy all the benefits of the printed paper as a digital replica.
Subscribe