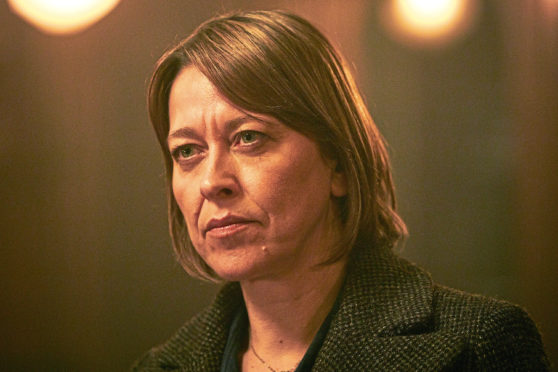 Some dramas never quite live up to the early hype…but not Unforgotten. Spoiler alert: the fourth series of the Bafta-winning murder mystery is as gripping as ever.
DCI Cassie Stuart (Nicola Walker) and DI Sunny Khan (Sanjeev Bhaskar) again take on an emotionally charged, cold-case murder. This time, it's the discovery of a dismembered body in a scrap metal yard, which the team believes has been stored in a domestic freezer for 30 years.
Meanwhile, Cassie is struggling in her personal life. Her son has moved back home, and her father has early dementia.Cassie's mental health struggles are once more laid bare. So how does Nicola, 50, cope with such a demanding role?
"I am not affected by playing her," confides the actress, who is married to actor Barnaby Kay (they share a teenage son, Harry, together). "If you are being affected, you want that to show on camera, you want that to show in the acting – not in real life.
"I feel huge, huge empathy for what Cassie is going through…You carry characters with you for the duration of the job because it is your job to look after the character, and there is a feeling of something coming off the shoulders when the job ends."
Filming began in January last year. And then, 11 weeks into the shoot, lockdown happened. It was not until September that they returned to finish filming. Sanjeev admitted that returning to set under such different conditions after six months off was testing.
Plenty of restrictions and guidelines were in place, so the cast were reassured they could all work safely but the ongoing impact of Covid-19 was evident.
"You go and do your work, but when you come home, you're still worried about the pandemic; you're worried about your parents, your kids, or your family and friends," said dad-of-one Sanjeev, who is married to actress and comedian Meera Syal.
"So, it's a worry that sits there. And I think what Mainstreet (the producers) did, which was remarkable, was that for the hours we were at work, we weren't quite as worried about it there. And, you know, that was quite an achievement."
Nicola, who is also known for shows such as Spooks, The Split and Last Tango In Halifax, said she too was "really, really nervous" about returning to filming after lockdown.
"But it was handled brilliantly and by the end of the first day I was thinking: 'OK, they've gone above and beyond to ensure we are safe'," she added.
"It was a huge relief and made me feel hopeful for the industry."
---
Unforgotten, ITV, Monday, 9pm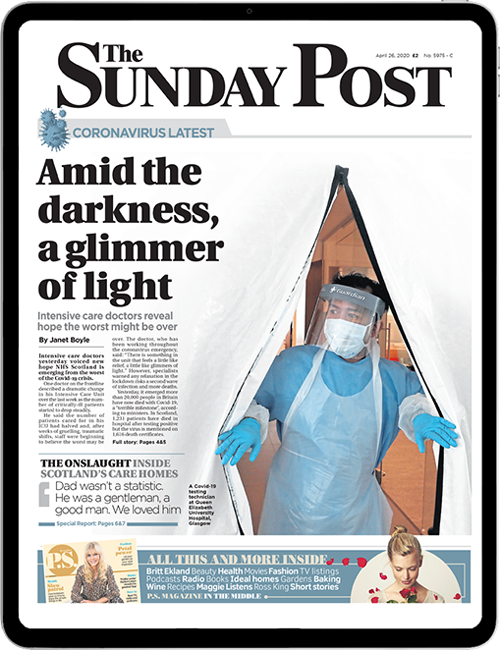 Enjoy the convenience of having The Sunday Post delivered as a digital ePaper straight to your smartphone, tablet or computer.
Subscribe for only £5.49 a month and enjoy all the benefits of the printed paper as a digital replica.
Subscribe