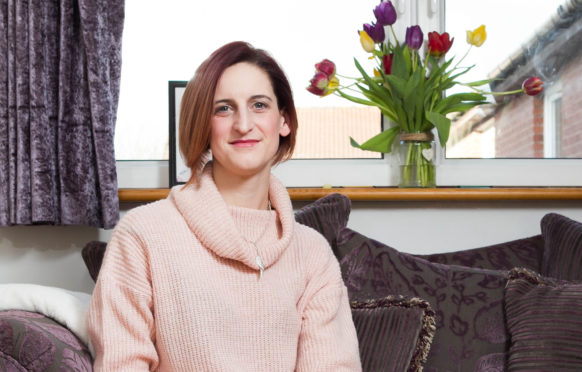 Cervical cancer is the most common cancer in women aged 25 to 35 in Scotland. Around six women in Scotland are diagnosed with the disease every week. Cervical screening is the best protection and saves around 5,000 lives every year in the UK. But many women still don't attend their smear tests.
Figures from the Scottish Government's Information Services Department show more than a million women took the test in 2018/19.
Overall, uptake was 73.1%, but women from the most deprived areas were less likely to take part in the screening (67%).
There's still a lot of confusion around cervical cancer and HPV (the virus is a key risk factor for the disease), according to charity Jo's Cervical Cancer Trust.
Ahead of Cervical Cancer Prevention Week (January 20-26), we asked Imogen Pinnell, health information manager at the Trust, to talk us through some of the main myths around the disease…
Only people with lots of sexual partners get HPV
HPV is extremely common. Pinnell says: "80% of men and women will have some type of HPV at some point in their lives" and as it's so widespread, anyone who's been sexually active could get it.
This includes non-penetrative sex, straight sex and gay sex, and using condoms doesn't provide absolute protection as the virus can be spread via touching, too.
You'd know if you had HPV
While 80% of people will have HPV at some point, the number who experience symptoms is much lower.
Imogen says: "This is because there are no symptoms of simply having HPV and it often doesn't cause any problem – it just lives in our body for a bit and gets cleared by our immune system. It's only if you go on to develop a condition linked to HPV that you'd really know."
So having genital warts means you're at high risk of cervical cancer?
More than 100 different types of HPV are currently identified, Imogen adds, and the types associated with cervical cancer and genital warts aren't the same.
"HPV is split into two categories – low-risk and high-risk types – and only a few of these can cause cancer," she explains.
"If you've had genital warts, which is caused by low-risk types, that doesn't mean you'd then go on to develop cancer or be at higher risk of that happening."
That said, it is possible to get multiple strains of HPV, so having genital warts doesn't mean you won't ever catch a high-risk HPV, too.
People with high-risk HPV will get cancer
More than 3,000 women are diagnosed with cervical cancer in the UK and Ireland each year and, according to Jo's Cervical Cancer Trust, around 99.7% of all cases are caused by high-risk HPV.
So HPV is certainly a key factor but it's important to keep the figures in perspective, as the majority of women with HPV will not develop cancer.
Samples during smear tests are now screened for HPV before also being checked for cell changes.
"In around nine in 10 cases, your body will get rid of the HPV within two years," says Imogen.
"Even high-risk types of HPV, it doesn't mean you will definitely get cancer because our immune system will often fight the infection off.
"The important thing to remember is that virus isn't causing any changes at the moment and it could be that your body is simply in the process of fighting it off, so we'll bring you back in a year to check again."
Smear tests diagnose cervical cancer
"Smear tests are a preventative test to identify abnormal cell changes before cancer develops," says Imogen.
You only really need a smear if you have symptoms
Again, the purpose of smears is to detect cell changes before cancer, and therefore any symptoms, develops – so nobody should skip a smear on the basis of thinking they're fine.
Cervical cancer only really affects older women
"Overall, cervical cancer is classed as a rare cancer, in part thanks to the screening programme which prevents so many cases," says Imogen.
"But it is still one of the most common cancers in women under 30, which is why screening is important."
Regardless of when your next smear is due, and whatever your age, Imogen says everybody should see their GP if they notice any unusual changes or symptoms, such as bleeding between periods or after sex, pain, and unusual lumps, bumps or swelling in your abdomen, vulva or vagina.
Bleeding after menopause should always be checked out quickly.
For more information, visit jostrust.org.uk/ccpw and jostrust.org.uk/smearforsmear
---
Louise's story: Cancer took my gran, but a smear test caught my illness
Mum-of-two Louise Ross knows the devastation cancer can bring, as she has lost several family members to the disease, including her gran Helen to cervical cancer.
That's why she never misses a smear test. And one day it saved her life.
The 37-year-old, from Annan, wants others to heed her story – and get checked.
She said: "Because of my family history I went for regular smears as a precaution but last year the results came back abnormal.
"I wasn't overly worried, but three weeks later, I was sent for a colposcopy, and they took a biopsy.
"But one day the doctor called and said they had found cancer. It was a shock, but she was so supportive she made the news a bit easier to grasp."
Louise was found to have large cell neuroendocrine cancer, a rare and aggressive form of cervical cancer which affects just 1-3% of people diagnosed. She said: "It was devastating, but in my mind, I was 35, had two kids and myself and my husband James had already decided not to have any more, so not as devastating as it may have been for someone younger or who hadn't started a family yet.
"Getting the diagnosis, I felt relieved because at least then I knew what I was dealing with."
She underwent a radical hysterectomy and surgeons removed lymph nodes from her pelvis and abdomen.
She said: "I'm lucky the cancer was caught in time.
"I didn't have any of the typical symptoms – so if I hadn't had that smear, the cancer could easily have been far more advanced.
"I have always gone for regular smear tests – my gran actually died from cervical cancer because it was just too advanced.
"Now I am determined to stress to others just how important they are."
Louise added: "I have posted messages about my journey on Facebook and Instagram, mostly as an awareness thing."
---
Vaccine's dramatic success
The Scottish HPV immunisation programme started in 2008 and vaccination is now routinely offered to all secondary school girls, from age 11 to 12 years.
All 13 to 17-year-old girls were also offered HPV vaccine through a catch-up campaign. This programme finished in 2011.
The following year, the vaccine was changed from Cervarix to Gardasil. Gardasil also protects against HPV 16 and 18 but also HPV 6 and 11.
In 2017, a HPV vaccination programme was introduced for MSM, up to age 45 years. The vaccine is offered at sexual health clinics and administered in three doses.
A team of academics – from Strathclyde, Edinburgh, Aberdeen and Glasgow Caledonian universities – analysed vaccination and screening records for 140,000 women who went for their first cervical screen from 2008-16.
Their study, published by the British Medical Journal last year, concluded Scotland's HPV vaccination programme had led to "a dramatic reduction in pre-invasive cervical disease".
It said levels of cancer-causing HPV in Scotland have dropped by almost 90% in young women and added the vaccine is "highly effective" and should greatly reduce the incidence of cervical cancer in the future.
The HPV vaccination programme was extended to first-year secondary schoolboys from last year.
This is because evidence now shows the HPV vaccine helps protect both boys and girls from HPV-related diseases, including head and neck cancers.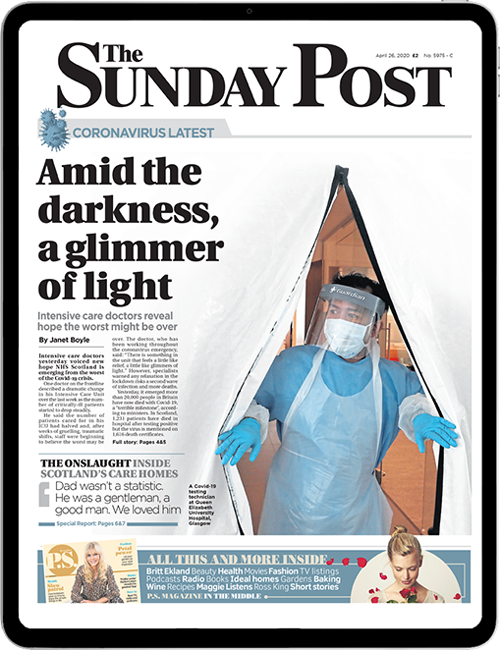 Enjoy the convenience of having The Sunday Post delivered as a digital ePaper straight to your smartphone, tablet or computer.
Subscribe for only £5.49 a month and enjoy all the benefits of the printed paper as a digital replica.
Subscribe