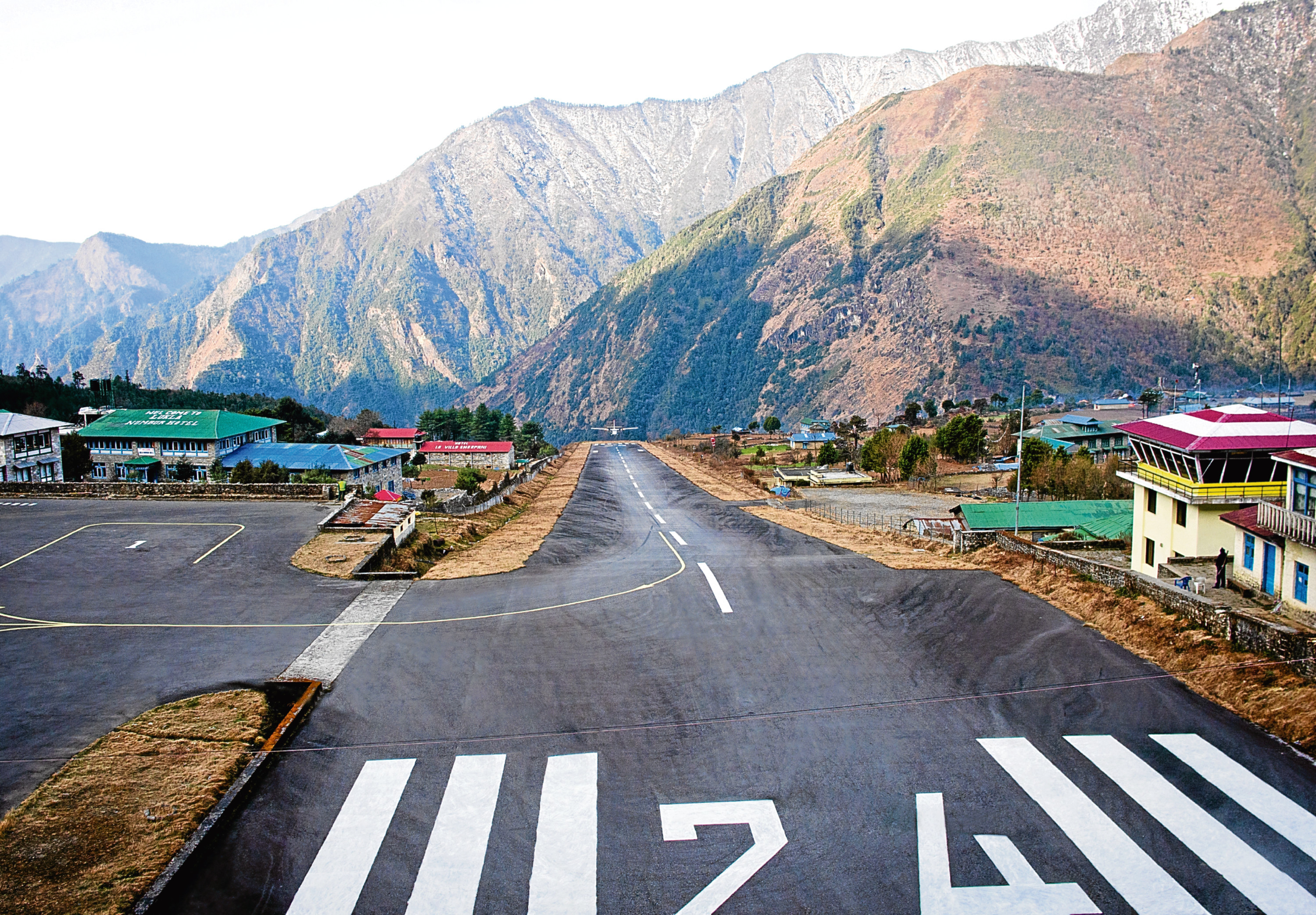 THERE'S a couple of things you must remember to do when coming in to land here — shut your eyes tight, and grip your seat!
Solukhumbu Airport, Nepal, is widely acknowledged to be the most-dangerous, scariest airport on Earth.
Also known as Lukla, it has a third name, too, Tenzing-Hillary Airport, after the men who first conquered Everest.
Tenzing Norgay, in fact, was born in the area, and with his head for heights, was possibly one of the few humans who wasn't terrified at how planes landed here.
They say that as you come in to land at Lukla, you often see nothing but white cloud, then are suddenly in the shadows of the mountains all around you.
Then, finally, a tiny grey strip is all your plane has to land on, and do an almost-immediate right turn, as the pilot brakes feverishly!
At one end, is a sheer 2,000-ft drop into a valley, so you really don't want your pilot to be thinking about anything else.
Accidents, sadly, are common, and between October 2008 and October 2012, three planes crashed close to the airport.
All but one passenger from the three flights perished, and now the airport often closes if there is poor visibility or fierce wind.
Trouble is, the weather up there changes so often and so fast that it can be almost impossible to estimate when it may get worse.
Once down, if your plane misses that hairpin bend, there isn't a steep valley at the other end — it's an imposing brick wall, so you really don't want to head in that direction, either.
Don't think that once you are down safely and enjoying some of the most-remarkable views on the planet, that you are free to enjoy the rest of your time here.
You still have to take off again to go home, don't forget, and many passengers swear that taking off from here is even scarier than coming in to land!
All of which means we'll stay at home this summer, enjoy seeing Tenzing-Hilary Airport on YouTube, and keep our feet firmly on the ground!
---
READ MORE
Aviation minister calls for rethink on alcohol sales at airports
Tories set to drop opposition to Air Passenger Duty cuts in the wake of Brexit vote