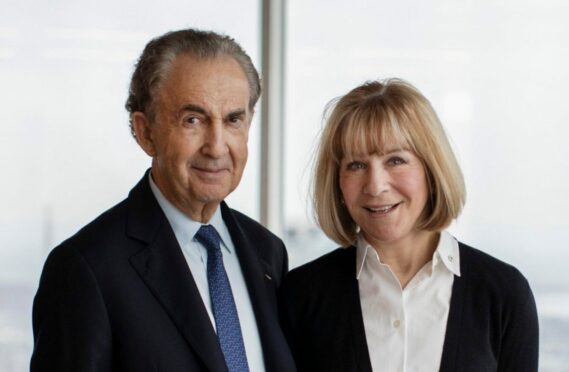 A Canadian billionaire is behind a nursing agency charging NHS Scotland up to £10m a year.
A firm controlled by venture capitalist Gerald Schwartz is the parent company of Scottish Nursing Guild (SNG), which supplies temporary staff to health boards at short notice. The firm uses a clip of superstar Tom Cruise shouting "Show me the money!" from the film Jerry Maguire to urge nursing staff to sign up to secure the best rates. Some agencies are charging NHS Scotland up to £1,900 to cover a single shift.
Scottish Labour has accused Schwartz of capitalising on a staffing crisis in the NHS and said paying millions of pounds of taxpayers' money to firms like SNG is a short step away from privatising the NHS.
In 2015 the Scottish Government unveiled a plan to effectively eliminate the use of the private sector by the NHS and in 2017 First Minister Nicola Sturgeon told her party conference: "As long as the SNP is in office, the NHS will always be in public hands."
However, the NHS has paid almost £50m to SNG since 2017, making it the biggest earner of all the agencies operating in Scotland in recent years. Over the same period, nursing and midwifery vacancies rose from 4.5% to 8.7%. In February, public spending watchdog Audit Scotland warned the NHS is financially unsustainable. Stephen Boyle, Auditor General for Scotland, said: "Health spending continues to grow every year and it's unsustainable."
SNG's parent company, Acacium, is controlled by former Bear Sterns banker Schwartz, 80, who also runs private equity firm Onex. He has a net worth of $1.3 billion (just under £1bn), according to Forbes.
Schwartz is married to Heather Reisman, who founded Canadian book shop chain Indigo, and the pair own what is reported to be the most expensive house in Toronto, worth an estimated £28m.
SNG's website incentivises nurses to sign up to cover shifts using a short clip of the Hollywood film Jerry Maguire which shows star Tom Cruise shouting "Show me the money!" into a phone alongside a boast that: "It's no secret the Guild pays the best rates around!".
The SNG's Facebook page also promises "amazing pay rates plus mileage expenses" as well as a £100 "bonus" if nurses refer colleagues. Social media is also used by SNG to put out calls for nurse specialists when there are NHS shortages.
The firm also uses Facebook to urge cancer nurses to fill shifts, saying: "We have lots of weekday and weekend work for chemotherapy nurses who administer chemo throughout Scotland." The firm also asked A&E and intensive care nurses to come forward, adding: "We're super busy at the moment."
The firm offers nurses up to £98.50 an hour to step in at short notice during chronic staff shortages, meaning the NHS must pay £1,182 for a 12-hour shift. However, responses to freedom of information requests by Scottish Labour show the NHS has paid agencies up to £1,900 for a single shift.
The official figures also show a growing reliance on temporary staff – the total bill for private agency nurses has tripled to £92 million over the past five years. SNG has received almost £49m in five years, with Scotland's biggest health board, Greater Glasgow & Clyde, handing over more than £13m and NHS Lothian almost £11m.
Jackie Baillie, Scottish Labour's health spokesperson, said: "It is appalling that the Scottish Government is paying millions of pounds to a billionaire's firm boasting about the money that can be made from nursing.
"It is claiming taxpayers' money by the barrel while nursing staff employed by our NHS are burnt out after being let down by the SNP Government time and time again.
"We are living through a cost-of-living crisis, and lining the pockets of someone who has millions to spare is not the way public money should be spent. It is a short step away from privatising our beloved NHS, which is happening on the SNP's watch."
The Scottish Government said: "Spend on agency nursing is less than 1% of NHS spend.
"The use of temporary staff in an organisation as large and complex as NHS Scotland will always be required to ensure vital service provision during times of absences.
"The majority of these shifts are filled from the NHS Staff Bank, who are NHS staff, on NHS contracts at NHS rates of pay."
The SNG referred The Post to parent company Acacium which was contacted for comment but did not respond.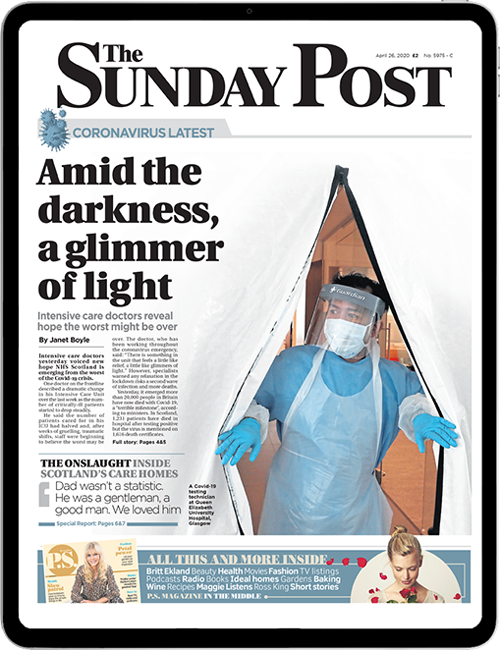 Enjoy the convenience of having The Sunday Post delivered as a digital ePaper straight to your smartphone, tablet or computer.
Subscribe for only £5.49 a month and enjoy all the benefits of the printed paper as a digital replica.
Subscribe